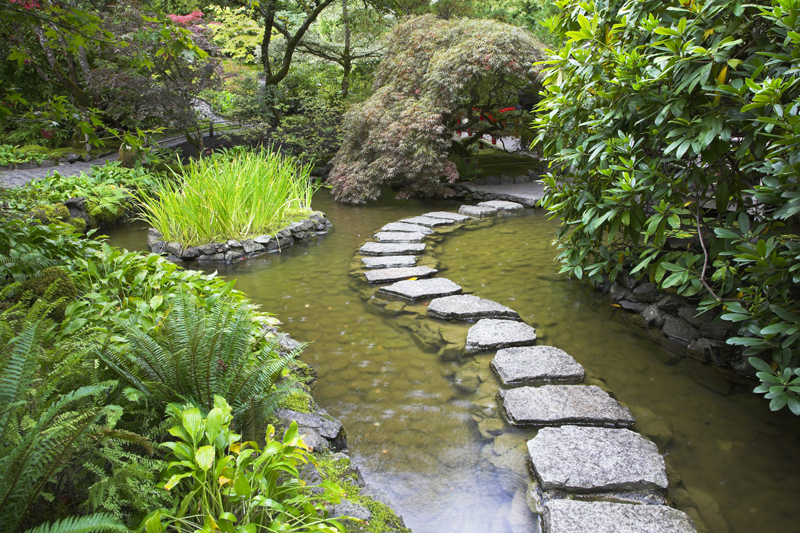 The brilliant yellow fall foliage of the ginkgo or maidenhair tree is reason enough to love this handsome shade tree. Once native to North America long before the Ice Ages occurred, ginkgo survived in China as a living relic. In the landscape, they're beautiful year-round.

In spring, clusters of 3-5 fan-shaped leaves appear. Its picturesque branches and deeply furrowed bark lend winter interest.

When 20-50 years old, female trees begin bearing smelly, plum-like fruits.
Non-bearing male trees are also available.

Related to conifers, ginkgos prefer deep moist soil, but they aren't fussy. They will grow in compacted, sandy, and clay soils, and any pH. Avoid planting them in poorly drained sites.

This easy to transplant, long-lived species is practically trouble-free with no serious problems. Furthermore, it tolerates drought, air pollution, salt, and is resistant to gypsy moth. These are especially adapted to city conditions. Tolerant of high winds, they rarely suffer from most diseases and insects.

Its sturdy branches resist breaking, and require minimal pruning. Though ginkgo prefers sun, it will thrive in partial shade.

Its initial growth rate is slow, but this speeds up to 10-15' or more per year.

In home landscapes, they're used as specimens and shade trees. They also make great bonsai.

Ginkgo can reach 50-80' in height with a spread of 30-40'.

Compact cultivars like Alberta and Fairmont are sold. For confined spaces,
plant narrow types, such as Princeton Sentry. All of these are males.

A number of unusual cultivars are available, including one with variegated foliage, and Laciniata with deeply divided leaf margins.

Autumn Gold is a cultivar with outstanding fall color. This large tree has a wide spreading crown.

No doubt about it, this tough survivor is second to none in beauty.

These trees are often propagated from cuttings and grafting. Seeds can also be used. However, expect some of seed-grown offspring to be females that will bear fruits.



Related Articles
Editor's Picks Articles
Top Ten Articles
Previous Features
Site Map





Content copyright © 2021 by Connie Krochmal. All rights reserved.
This content was written by Connie Krochmal. If you wish to use this content in any manner, you need written permission. Contact Connie Krochmal for details.