5 Tips For Weatherproofing Your Next Cruise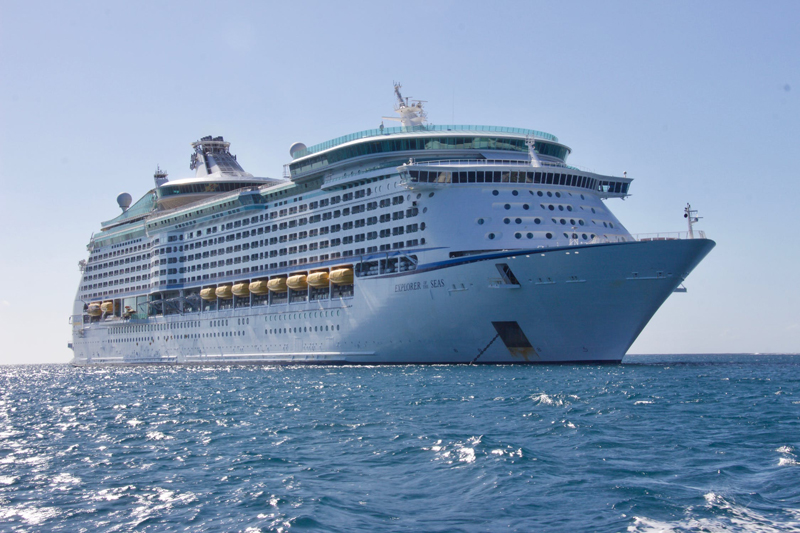 Hurricanes aren't the only weather-related issues that can hamper your cruise vacation. Weather of all types can affect your cruise, from thunderstorms that make flight connections impossible to cold weather that hinders beach activities. Bad weather can test the success of any vacation destination, whether it's on land or at sea.

Although weather issues can impact any cruise, vacationers can still have a great time with proper preparation and a little flexibility. Here are five tips to help you weatherproof your next cruise vacation:

1. Purchase Travel Insurance. Cruise vacationers can purchase trip insurance to protect against weather-related problems. A good cruise insurance package will protect against travel delays, travel interruption, missed flight connections and delays due to weather, and trip cancellations due to a hurricane. In addition, concierge services offered in conjunction with your travel insurance provider can be very helpful in making travel arrangements should flight connections go awry. Make sure to research your policy carefully before purchasing it, however, to understand what's included and what's not. All travel insurance policies are not created equal.

Travel insurance can be purchased independently or as part of a travel or cruise package. If you're purchasing travel insurance as part of your cruise package, make sure that the insurance covers your flights and all transportation to/from your point of departure as well. If you're making all of your travel arrangements through a travel agent, your agent should be able to wrap the entire purchase into your coverage. This may not be true if you are purchasing your airline tickets separately. In that case, you may be better off buying your travel insurance independently so that it will include your flights.

2. Pick The Right Ship. A little rain can spoil plans for days spent tanning in the sun, but if you have picked your ship correctly and you're flexible, overcast skies won't get in the way of having a great vacation. To ensure a great vacation, look for a ship with venues and activities to please all ages and interests - no matter what the weather brings. Look for a ship with action-packed activities, an indoor pool, plenty of quiet spots for relaxation, a wealth of dining options, exciting bars and nightlife, a great spa, and amenities that match your interests. If you are traveling with children, make sure the ship has superb kids and teens programs as well.

3. Arrive A Day Early. Arriving a day in advance is good advice for any time of the year. It provides more cushion time to guard against any weather or mechanical problems that could interfere with your flight. It involves the additional expense of a hotel room, but the peace of mind early arrival brings is often well worth the cost. To save on hotel rooms, consider booking your stay using Priceline or Hotwire. This works well for singles or couples, but families should be careful. Double beds and occupancy levels above two persons per room are not guaranteed. Determining what price to bid might seem tricky - use BiddingforTravel.com, BetterBidding.com and BiddingTraveler.com to discover what Priceline or Hotwire bids have been accepted recently.

4. Choose Your Flights Wisely. Direct flights can be more expensive, but that's not always the case. Use a good travel agent or book your flights immediately after you purchase your cruise for the best results. If connecting flights are mandatory for your cruise, make sure to allow plenty of time for connections. While a 40-50 minute connecting time between flights is often considered to be "legal" by the airlines, it will give you little cushion if there's a weather or mechanical delay. If you are flying to your embarkation port on the same day your cruise departs, it's important to play it safe and allow at least 90 minutes or more for connections.

5. Research Shore Excursion Cancellation Policies. Be aware of shore excursion cancellation policies, even when you're booking a cruise outside of hurricane season. Sometimes wind conditions, high seas affecting tender operations, ship malfunctions and other issues can keep a ship from arriving at its scheduled port of call. The cruise line, as well as many tour operators, will provide full refunds for excursions if the ship does not make it to the port. Smaller tour operators may have different refund policies, however, so make sure to inquire in writing before booking.

As your departure date gets closer, monitor weather conditions carefully. If it appears that storms may affect your travel plans, check with your airline to find out what alternative options are available. These may include departing a day early if not doing so already or leaving on an earlier flight. Try to remain flexible and be proactive. Don't wait for the airlines to contact you. By that time, many of the best flight options may already be gone. It is your responsibility to decide what's best for your specific circumstances and take the appropriate steps to arrive at your cruise vacation on time.







Related Articles
Editor's Picks Articles
Top Ten Articles
Previous Features
Site Map





Content copyright © 2022 by Nancy Schretter. All rights reserved.
This content was written by Nancy Schretter. If you wish to use this content in any manner, you need written permission. Contact Nancy Schretter for details.