5 Tips For Norwegian Fjords Family Cruises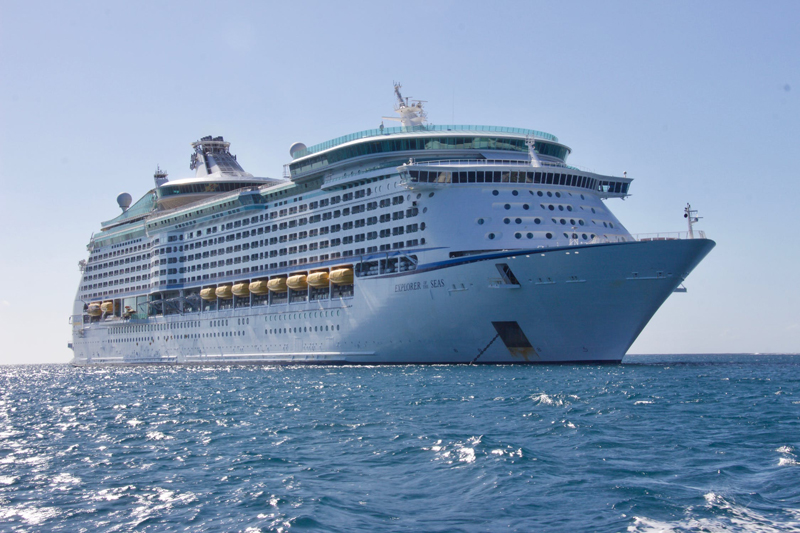 European family vacations are a filled with a rich tapestry of memorable experiences, exciting activities and cultural enrichment. Cruises are often the best way for families to experience Europe since they eliminate many common travel hassles. Simply unpack once and some of Europe's most vibrant destinations arrive at the ship's gangway each morning.
While many parents take their kids on Mediterranean cruises, Norwegian Fjords cruises are becoming popular with families as well. Family travel to Norway skyrocketed after the release of Disney's blockbuster movie, "Frozen." Norway is a family-friendly country filled with folklore and legends. In every port of call you'll find children's playgrounds, great kid-friendly museums, exciting attractions and a wide variety of outdoor activities the whole family can enjoy. For families, the relaxing pace of Norwegian Fjords cruises can also be a welcome change from demanding Mediterranean cruise schedules.
If you're thinking about taking a Norwegian Fjords family cruise, here are five tips to help you plan a great vacation:
1. Plan It Together.
Get every family member's input early in the planning process and make sure the kids are involved. This will help create buy-in and eliminate potential problems after boarding your ship. Start by getting the family together to talk about each person's vacation interests and preferences. Then, use these insights to choose the best itineraries, ports of call and shore excursions for your Norway cruise. It's also important to evaluate cruise lines' programs for kids, teens and families as well. Talk with a good cruise travel agent to get their suggestions.
2. Pick The Right Ship.
Top family-focused ships offer attractions for every age group and interest. That's one of the many reasons why cruising is such an excellent option for a European family vacation. There's something for everyone and the entire vacation process is hassle free. MSC Cruises' combination of amenity-laden ships, strong family focus and exciting itineraries adds up to a perfect Norwegian Fjords vacation for both parents and kids. MSC Cruises has a wide variety of kids and teens programs on their Norwegian Fjords cruises. There's MSC Baby Time for little ones under 3, Mini Club Sailors for children ages 3-6, Juniors Club Pirates for kids ages 7-11, Y-Team for young teens ages 12-14, and the MSC Generation Teen Club for kids 15-17. Engaging activities are offered daily for each age group and are fully supervised by the ship's experienced multilingual children's entertainment staff. In addition to separate programs for kids and teens, fun activities for the entire family to enjoy are offered as well.
Parents can take advantage of MSC's late-night "Kids Around The Clock" program from 11 p.m. to 2 a.m., letting adults enjoy a great evening out while kids play with their friends. Parents and kids rave about MSC Cruises' special programming including the LEGO Experience, MSC for UNICEF Day, the DOREBRO sports program, and Kelly & Kloe OnBoard themed activities and auditions. Special kids' menus are available at restaurants onboard and the cruise line's Happy Dinners and Fun Time Dinners programs allow kids to dine and have fun while parents relax and enjoy evening meals together.
MSC Cruises offers special discounts for families on select Norwegian Fjords sailings. Children ages 11 and under cruise free when sharing the cabin with two adults, with taxes and fees additional. See MSC Cruises' website for complete details.
3. Maximize Cultural Enrichment.
Norwegian Fjords itineraries vary in length and ports of call. Choose an itinerary that allows visits to major cities as well as a number of Norway's charming small towns. While cruising in Europe, families can learn more about the cultures of Norway and other European countries. Make the most of cultural enrichment and learning opportunities, both on and off the ship. Some cruise lines such as MSC Cruises offer families the chance to fully experience Europe on land and at sea. MSC Cruise voyages have an appealing international flair. On an MSC Norwegian Fjords cruise, both parents and kids will make new friends from all across Europe and around the world. The cruise line's family and entertainment programs also help guests learn more about other countries and cultures. MSC's superb hands-on cooking program for kids, DOREMI Chef by Carlo Cracco, teaches kids how to make tasty Italian dishes. MSC Cruises also offers festivals onboard their ships, including a traditional German gala featuring delicious Bavarian foods, traditional music and fun games for the entire family.
4. Arrive Early.
There's a six hour (or more) time difference between U.S. cities and embarkation ports for Norwegian Fjords cruises. Consider arriving at your embarkation port a day or two early to allow the kids to adjust to the new time zone. It takes a while for all travelers to adjust to significant time zone changes, particularly kids and teens. If the kids are jet lagged throughout the first half of your cruise, the vacation experience won't be as rewarding. It helps to pick a great embarkation port as well. Look for departure cities that have excellent flight connections, good airfares, a wide variety of hotel options, and plenty of attractions to explore. Copenhagen is an excellent embarkation port for a Norwegian Fjords cruise. The city is served by low cost airlines and and direct flights are available from multiple U.S. gateways. In addition, Copenhagen has a wealth of historical spots and attractions to explore. Warnemunde, Kiel and Rostock in Germany are also good embarkation ports. The cities are easily accessible from Berlin, so families can fly into Berlin a few days before their cruise to fully experience all Germany's capital has to offer before heading off on their Norwegian Fjords adventure.
5. Research and Book Tours In Advance.
Popular ship-sponsored tours often sell out well before departure. Research each of your ports of call before your cruise and review the shore excursions being offered by your cruise line. If there are several that will make or break your family's cruise experience, book them immediately. Families visiting Bergen will want to take the funicular ride to the top of Mount Floyen for beautiful views, great hiking and interactions with the resident photogenic goats that seemingly love posing for pictures. Flam's scenic railway is another popular excursion for families. Some cruise lines cater to families with tours designed for parents and kids. MSC Cruises offers shore excursions specifically designed for families on their Norwegian Fjords cruises. These tours come with special family-friendly pricing as well. MSC's kids programs also offer extended opening hours when the ship is in port, allowing parents to spend long days exploring Norway's enchanting ports of call while their kids are cared for by the experienced Youth Staff.
If You Go:
For more detailed information on MSC Cruises' Norwegian Fjords itineraries, visit their website at
www.msccruisesusa.com.


Related Articles
Editor's Picks Articles
Top Ten Articles
Previous Features
Site Map





Content copyright © 2023 by Nancy Schretter. All rights reserved.
This content was written by Nancy Schretter. If you wish to use this content in any manner, you need written permission. Contact Nancy Schretter for details.