5 Memorable Multigenerational Vacations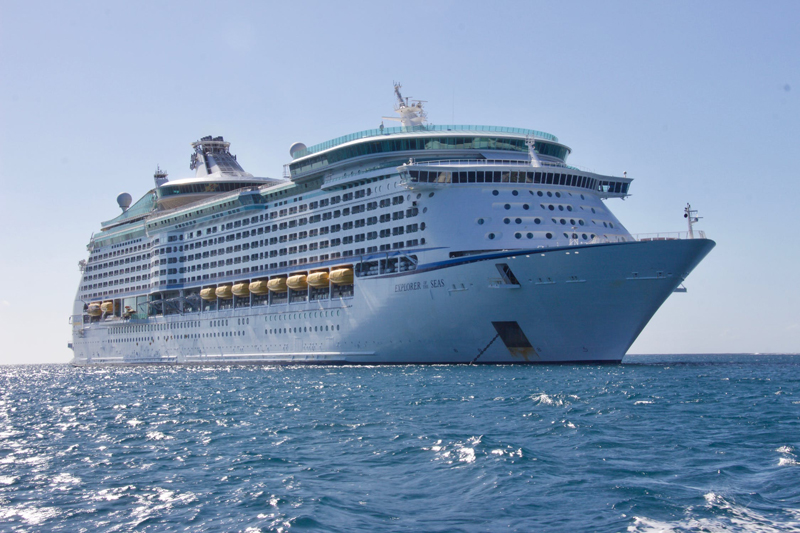 Many families are taking vacations with members of multiple generations. Grandparents often live far apart from their children and grandchildren, and multigenerational vacations provide an easy and fun way for everyone to get together. According to a recent Preferred Hotel Group study, these types of trips account for about half of all vacations taken by parents and grandparents.

If you're looking for a great multigenerational vacation destination in the United States, here are five popular options:

1. Multigenerational Cruises. Cruises are a great choice for multigenerational vacations. On family-friendly ships, there are programs and amenities that will appeal to every age group and interest. Cruise ships offer a variety of stateroom options to fit a broad range of family vacation budgets and there are a wide range of activities available, both on the ship and in every port of call. This allows multigenerational vacationers to have plenty of flexibility in their schedules - along with the "me time" and "we time" they crave. Family members often choose to do different things during the day, coming back together for meals and certain family events. Cruises are easy to reach from most locations around the United States. In fact, according to Carnival Cruise Line spokesperson Vance Gulliksen, approximately half of the U.S. population is within a day's drive of a Carnival port. Cruises from these American ports visit a wide variety of destinations including The Bahamas, the Caribbean, Mexico, Canada, and Alaska.

2. Orlando, Florida. According to the Preferred Hotel Group study, Orlando is the top domestic destination for multigenerational vacations. That's not surprising, since Walt Disney World, Universal Orlando and other theme park attractions are located there. Walt Disney World is one of the most popular destinations for multigenerational family vacations. There's a lot to do in the greater Orlando area in addition to visiting the theme parks, however. Families can enjoy championship golf, fishing and boating on the lakes, shows, and many other activities. In Orlando, there are family-friendly resorts to fit every type of budget. Often these resorts have outstanding pools and water features, and many have great kids programs as well. In addition, Cape Canaveral and great Florida beaches are located just about an hour's drive away from Orlando. Families can also combine a visit to Orlando with a multigenerational cruise departing from Port Canaveral.

3. Iconic National Parks. America's spectacular national parks are popular with family travelers and multigenerational travelers. These destinations provide a wide variety of opportunities for learning, bonding, exploring, making memories and experiencing some of the most beautiful destinations in the United States together. While the Great Smoky Mountains National Park is America's most visited national park, other popular favorites include Yellowstone National Park, Yosemite National Park, Olympic National Park, Glacier National Park, Grand Teton National Park, Rocky Mountain National Park, Grand Canyon National Park and Acadia National Park. Family friendly lodging options in and near the national parks are great choices for multigenerational vacations. For example, YMCA of the Rockies located near Rocky Mountain National Park, is well known for catering to multigenerational groups and family reunions with its wide variety of programs and activities. Plan plenty of outdoor activities while in the national parks. Fishing and boating activities make some of the best memories of all. Many parks, such as Yellowstone National Park, Everglades National Park, Great Smoky Mountains National Park, Voyageurs National Park and others are well known for their excellent fishing opportunities. Check the Recreational Boating & Fishing Foundation's website (https://takemefishing.org) for more detailed information.

4. Maui, Hawaii. Maui is a tropical paradise for multigenerational vacationers, offering wide variety of family-pleasing resorts featuring pools, kids programs and other amenities. The island is well known for its beautiful white sand beaches, expansive coral reefs for snorkeling and diving, stunning vistas, soft adventure opportunities and more. There's something for everyone here. In addition to relaxing at the beach, seeing marine life is enjoyed by multiple generations. The Maui Ocean Center is the largest tropical reef aquarium in the Western Hemisphere, with over 60 exhibits. Active family members may want to go snorkeling on a catamaran cruise that takes vacationers to various snorkeling areas including Molokini, Lana'i, Turtle Arches, and other spots. Here, they'll have the opportunity to snorkel alongside sea turtles and tropical fish. For those who don't want to get wet, Atlantis Submarines offers daily excursions aboard its 65-foot, 48-passenger air-conditioned submarine. Large viewing portals allow guests to comfortably view tropical fish, coral reefs and a wide variety of marine life. While Maui is well known for its lovely beaches, the island's upcountry region is also a fantastic destination for adventurous families and food lovers. Norwegian Cruise Line's Pride of America and other cruise ships call on Maui as well.

5. Epic U.S. Cities. Many major American cities are particularly popular with multigenerational travelers. Some of these destinations include Boston and Washington, D.C. – with its many free museums, monuments and other attractions. New York City offers so much to see and do for multigenerational travelers including Broadway shows, museums, historic sites and superb shopping. On the West Coast, both Los Angeles and San Diego are well-liked by multigenerational travelers. Some families pair a multigenerational cruise with a pre- or post-cruise stay in one of these cities. This combination of a cruise and an epic U.S. city can offer the best of both land and sea. Washington, D.C. is just a short fifty-minute drive from the port of Baltimore and the rest of the cities are cruise home ports or have a port nearby.






Related Articles
Editor's Picks Articles
Top Ten Articles
Previous Features
Site Map





Content copyright © 2023 by Nancy Schretter. All rights reserved.
This content was written by Nancy Schretter. If you wish to use this content in any manner, you need written permission. Contact Nancy Schretter for details.