Sriracha Chicken Skewers Recipe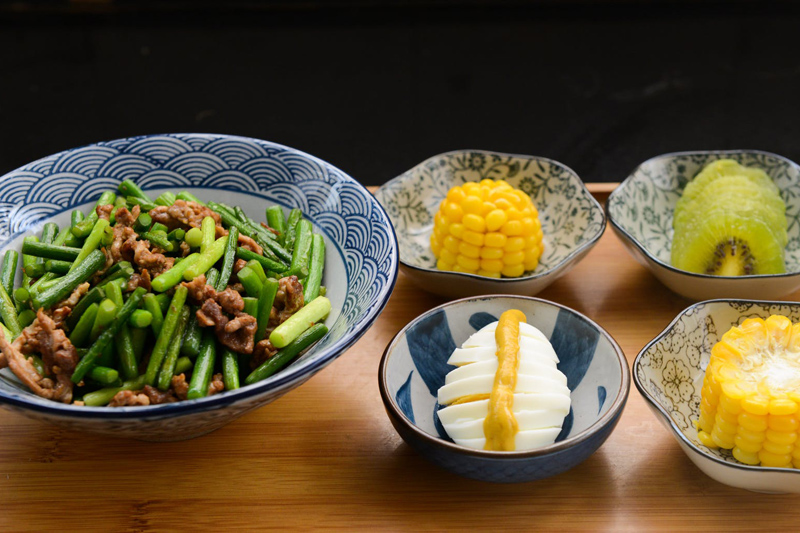 These sriracha chicken skewers are very easy to make but they are a bit spicy. The chicken pieces are marinated in a mix of sriracha sauce, which is a spicy sauce made from chili peppers, soy sauce, and garlic. They are then skewered and grilled until they are lightly browned on the outside and flavorful and juicy on the inside. If you love spicy foods then you will definitely love this recipe.
The marinade ingredients can usually be found in most local grocery stores. The sriracha sauce is usually located near the soy sauce in the ethnic section. This recipe uses the popular brand of sriracha that has the rooster on the bottle.
3 boneless skinless chicken breasts (1.5 lbs.)
1 tbsp soy sauce
1/3 cup sriracha sauce
1 tsp pre chopped garlic
Remove any excess fat from the chicken breasts and then cut them into square pieces about 1 to 1½ inches wide. Just make sure that these pieces are large enough to be placed onto skewers easily.


Once the chicken is cut place the pieces in a bowl to be marinated. Then add the soy sauce, sriracha sauce, and pre chopped garlic. You can also use one clove of garlic diced in place of the teaspoon of pre chopped garlic.


Next use your hand to mix all of these ingredients thoroughly into the chicken. Make sure that the pieces are coated evenly with the marinade. Then cover the bowl with plastic wrap and place it in the refrigerator for an hour.


After an hour take the chicken out of the refrigerator and place it on the counter. Remove the plastic wrap and let it sit for 30 minutes, or until it comes to room temperature. Letting the meat come to room temperature before grilling helps it to cook evenly.


When it comes to room temperature, start skewering the chicken. Long metal skewers work best for these chicken kabobs. Just add the meat to the top two thirds of the skewer, leaving the bottom to use as a handle. Also keep in mind the size of your grill grate when skewering. You want to make sure that the chicken on the skewers fit evenly across the flame on the grill. This will ensure that all the chicken cooks evenly at the same time. For my grill size, which is about medium, I place 9 to 10 pieces of chicken on each skewer. This makes about 6 skewers in total. Bamboo skewers can also be used for this recipe. Just make sure to soak them in water for about 30 minutes first so that they don't burn on the grill.


Once the skewers are ready, preheat the grill on medium heat. When it is hot, add the skewers and cook them for a total of 12 minutes, turning them every 3 minutes. This time may vary depending on the type of grill your using. Just cook them until they are slightly browned and cooked through. Then remove them from the heat and serve immediately. These skewers are delicious served with a side of rice and mixed vegetables. Enjoy!
To watch a video on how to make these spicy chicken skewers click
here.


Related Articles
Editor's Picks Articles
Top Ten Articles
Previous Features
Site Map





Content copyright © 2023 by Lila Voo. All rights reserved.
This content was written by Lila Voo. If you wish to use this content in any manner, you need written permission. Contact Lila Voo for details.