7 Things To Do Before Your International Vacation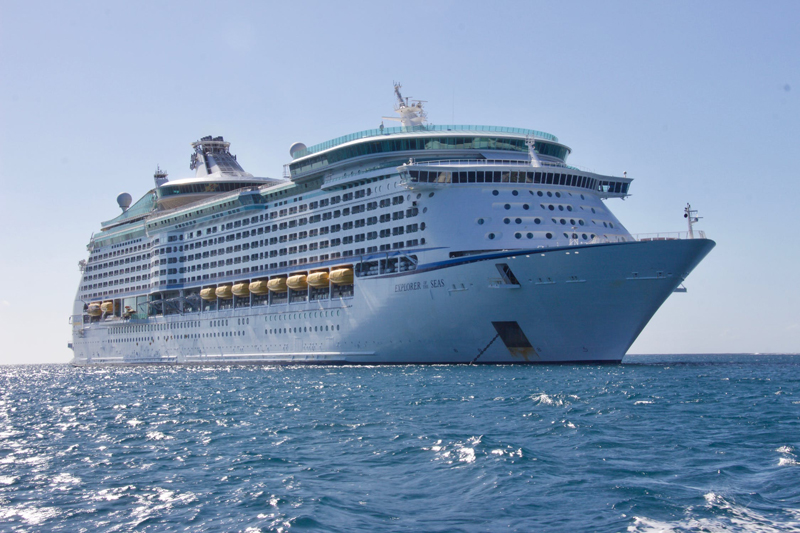 International cruises and vacations require a bit more advance preparation than other trips. There are a number of things that need to be done in order for travels to go smoothly. Some can be quite difficult to accomplish at the last minute, so be sure to plan ahead.

Here are seven things to do if you're planning an international trip:

1. Check Your Documentation Needs Well In Advance. Don't wait until the last minute to check your documentation requirements and review your passport's expiration date. Even before making your international vacation booking, check to see what kinds of documentation is required and make sure you have enough time to get it done. If time is of the essence, there are a number of passport expediting services that can help. If you're taking one of your children's friends on your cruise without their parents, you may need additional documentation as well.

2. Call Your Credit Card Companies. Credit cards are one of the safest ways to pay for items while you are traveling. Call your credit card companies several days before departure to let them know that you'll be traveling, your dates of travel, and the destinations that you will be visiting. By contacting the credit card companies in advance to make sure they are aware of your travel, you'll ensure that your credit card will be available for use and your purchases will go through. Make sure to include countries you'll be connecting through, just in case you miss your connecting flight and have to stay there overnight.

Credit card companies monitor your charges and if anything out of the ordinary appears, such as your card number being used in Europe, the credit card company will refuse the charges and put a lock on your account. Once this happens, you will not be able to use the card for purchases. While you are on the phone with your credit card companies, check to see if they impose any additional fees for using your cards internationally. If so, make a list of the charges for each card. This will help you to determine which card(s) to use.

Make sure you keep a copy of your credit card numbers and contact information with you, just in case one or all of your cards are lost or stolen. Leave your list of credit card numbers in the safe in your room. If there's any problem with a lost or stolen card, consult your list and call the credit card company so you can immediately have your credit card blocked.

3. Contact Your Bank. If you're planning to bring an ATM card along to use on your vacation, contact your bank in advance and let them know where you'll be traveling. Banks will block ATM cards being used internationally unless they have received prior notification. Some banks may require a personal visit to authorize ATM cards for overseas use, so make sure to check in advance. Make sure to include any countries you'll be connecting through, just in case you miss your flight and have to stay there overnight. Check on the safety and availability of ATM outlets as well. It's often wisest to withdraw money at a monitored bank location.

4. Make House And Pet Sitting Arrangements. Home and pet sitters' calendars often fill up quickly, particularly during holiday seasons and the popular summer travel months. If you're planning on using these types of services, do your research and confirm arrangements well in advance of your vacation. Make sure to provide sitters with detailed instructions and contact information for the entire time you will be traveling. Get in touch with your travel agent or the cruise line to find out how relatives and sitters can reach you in an emergency while you're on the ship. Most cruise lines list this information on their websites as well.

5. Compile A Detailed Packing List. Think carefully about each of the destinations that you will be visiting and the activities that you'll be doing on your cruise. Put together a detailed packing list at least a week before your trip. If you're not sure what to bring, take a look online to get ideas. There are a number of detailed packing lists provided here on BellaOnline. If you will be flying, contact your airline or visit their website to learn more about baggage and carry-on restrictions. In addition, check the forecasts for each destination a few days in advance to see what the weather might be and adjust your packing list accordingly.

6. Try Out Cameras And Video Equipment. Photographs and videos are important ways to capture memories and document your cruise vacation. Don't wait until the night before you leave to find out that your camera doesn't work. Put your equipment through a dry run at least a week before your trip. In addition, consider bringing along a back-up camera just in case something happens along the way.

7. Stop Newspaper And Mail Deliveries. If no one will be at home while you're on your vacation, make sure to contact the postal service and newspaper circulation departments to stop deliveries while you're gone. Sometimes these deliveries happen, however, even if proper arrangements have been made. Have a neighbor double check to make sure that papers and mail aren't conspicuously left at your home while you're away.






Related Articles
Editor's Picks Articles
Top Ten Articles
Previous Features
Site Map





Content copyright © 2022 by Nancy Schretter. All rights reserved.
This content was written by Nancy Schretter. If you wish to use this content in any manner, you need written permission. Contact Nancy Schretter for details.