6 Must-Pack Items for Your Next Cruise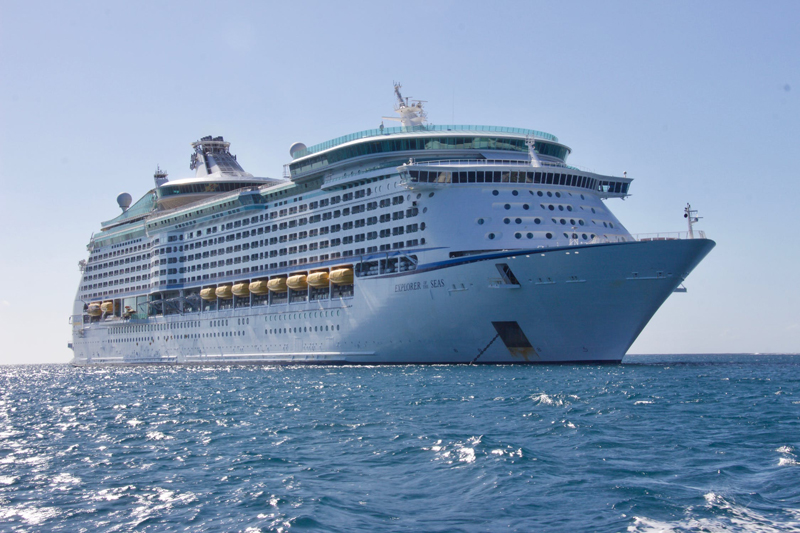 Packing for a cruise vacation can be stressful. It's easy to get caught up in all the preparations for your upcoming trip, only to forget a few important things. While this situation is easier to handle on a land-based vacation, it can be tougher on a cruise. Short stops in international ports of call can make shopping difficult.

According to cruising experts, forgetting key items is a common problem. The most frequently mentioned items from our conversations are noted below. Almost everyone has at least one story about a time that they left something behind, and although some situations were difficult to manage, most have happy endings.
If you're planning to take a cruise vacation in the near future, make sure to pack these items in your suitcase well before your trip.

1. Enough Medications. Double check all of your prescription medications and any commonly used over-the-counter medications to make sure you have a large enough supply for your trip. If you're traveling with someone who takes prescription medications, make sure to remind them as well. Count out the number of pills needed for each day and add a few more, just in case your return home is delayed for any reason. Pack all important medications in your carry-on luggage.

If any of your prescriptions are due to expire soon, contact your pharmacist to allow plenty of time for renewal. Most insurance companies will only cover a 30 day supply of medications and will not allow prescriptions to be refilled before a specific time, so it's important to manage this carefully. Plan to have enough medication to cover several days after the return from your trip as well.

2. Proper Cruise Documentation. As soon as you begin thinking about taking a cruise, double check the documents needed for the trip. If you do not have the proper documentation for your cruise, you will be denied boarding, so check directly with the cruise line or your travel agent to see exactly what is needed. In addition, look carefully at the expiration date on your passport. Many cruise lines now require passports to be valid for at least six months after the time your cruise is over. Certain countries require that as well.

If you're traveling with children, there may be additional documents you are required to bring. Once again, check with the cruise line and be very clear about the details of your situation. Single parents or a married parent traveling solo with their children may need a notarized letter from the other parent giving permission for the trip. This requirement may also apply to grandparents traveling without their grandchildren's parents or parents bringing along a child's friend on a cruise. Make copies of all of your passports and documentation and keep them with you.

3. Comfortable Shoes. Cruises and shore excursions can often involve a considerable amount of walking, particularly on Mediterranean sailings. While it's nice to have cute shoes, make sure that they're well broken in and very comfortable. For specialty sailings, such as Galapagos or Alaska adventure cruises, check in advance to ensure you have the proper footwear for hiking and other activities. In addition, make sure your shoes are a complete pair. Several cruisers laughingly told about times when they brought two left shoes along on their cruise and then spent days trying to find a pair that fit in their ports of call.

4. Extra Glasses. It's easy to lose glasses while traveling and prescription glasses can be difficult to replace on a cruise. Bring along an extra pair, just in case. It's also helpful to pack an additional pair of sunglasses as well.

5. Travel Clock. Ship staterooms generally aren't equipped with clocks, so bring your own along. While some people resort to using their cell phone as an alarm clock, others prefer to leave their cell phone completely off while cruising to guard against potential accidental roaming charges. If you're worried about waking up for an early shore excursion, request a wake-up call from the ship as well.

6. Adaptors. European countries have different voltage requirements and varying types of plugs for power outlets. If you're staying on land in Europe pre/post cruise, make sure to bring along the right type of power adaptor plugs. Some river cruise lines also use European style power outlet configurations. If you'll be doing a lot of touring, you might want to bring along a portable phone charger as well.

Cruise experts also mentioned a number of other popular "must pack" items to bring along on vacation. These included a small first-aid kit, extra camera memory cards, ear plugs, a power strip, extra batteries, plenty of sunscreen, toiletries, portable chargers, tissues and hand sanitizer, bathing suits and a night light. Make a packing list several days before your departure date and check to make sure you have everything. Advance planning will take a lot of the stress out of packing for your next cruise vacation.





Related Articles
Editor's Picks Articles
Top Ten Articles
Previous Features
Site Map





Content copyright © 2023 by Nancy Schretter. All rights reserved.
This content was written by Nancy Schretter. If you wish to use this content in any manner, you need written permission. Contact Nancy Schretter for details.