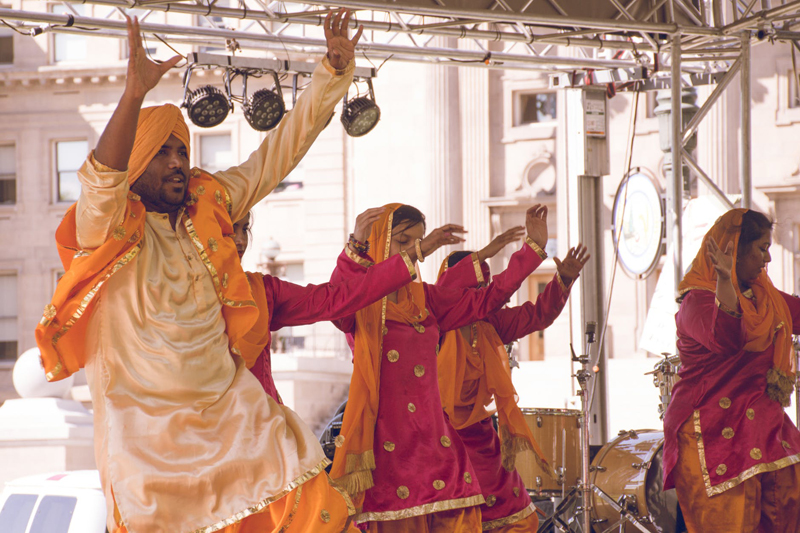 Dealing with grief is difficult on everyone. Individuals handle grief differently. Some become distant, others let their emotions out, while others look for support. Death of a loved one impacts a dancer's ability to stay on track with performances, rehearsals, and other events.

Life just doesn't stop because we are focused on our art of dance. Matters such as money, love, family, and tragedy are everyday. When we lose someone, it takes so much out of us. Grief, feeling the loss of a loved one does take time.

We may put aside dancing for some time to deal with the tragedy. It is only natural to take some time for yourself to let the healing process start. The hurt doesn't allow our emotions to perform, rehearse, or do other preparations for dance.

I feel though that it is important to reach out to other dancers in the community so that the needed support is available. Talking about your feelings, expressing to others, and asking questions, is helpful. When someone else is available, the grieving process is less stressful.

Dancers will also encourage you to get back to dancing when the time is right. This especially is done through troupes or your director. Life goes on and it is important to continue forward. To honor loved ones who have departed means living your life to the fullest.

When that moment comes, when you start dancing again, you experience a realization that you are a survivor. You made it through the grieving process. You don't ever forget your loved ones, but knowing that you are back to dancing, is beautiful.

I suffered a loss in April. I still miss my fur baby and I cry when I think about her. She was my best friend, my little boss, my little flame, my heart. I wish I could go home and see her wagging her tail. My precious PennyLane.

When I went back to dancing, I felt some happiness. Seeing familiar belly dancers, the hugs, the words of sympathy were helpful and healthy for me. After my performance, I had more hugs and smiles.

It is my hopes that whatever stage you are in during the grieving process that you let out your emotions. Make it a point to dance again soon.








Editor's Picks Articles
Top Ten Articles
Previous Features
Site Map





Content copyright © 2023 by Ronnette Ramirez. All rights reserved.
This content was written by Ronnette Ramirez. If you wish to use this content in any manner, you need written permission. Contact Ronnette Ramirez for details.