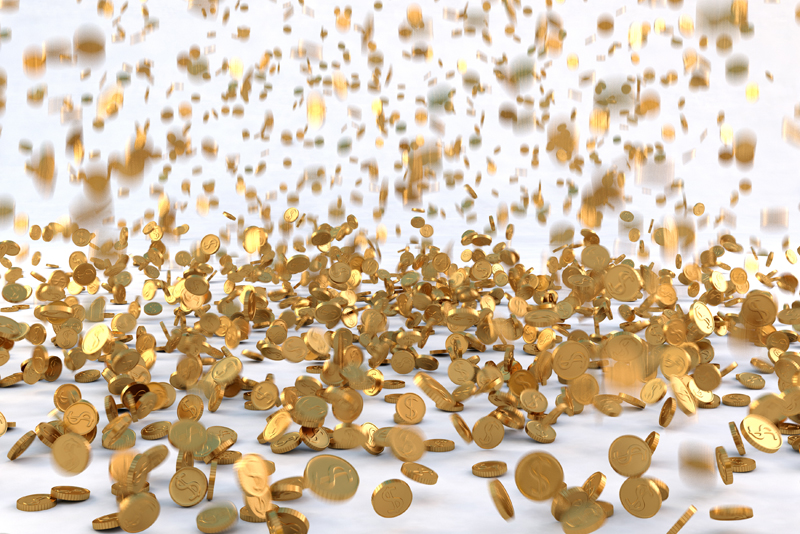 The 1849 double eagle can trace its existence to the rivers and streams of California. The gold discovered there in the late 1840s opened the way to approval of the $20 denomination. If you doubt the importance of California gold, consider that the next highest gold coin, the $10 gold eagle, had not been produced for almost 35 years after its production was suspended in 1804 because of minimal use in regular circulation.

If the people of the time did not use gold eagles, there was indeed a limited need for a denomination twice as large. The situation was that if you needed to do something with a lot of gold, and this was indeed the case back on March 3, 1849 when Congress authorized the double eagle while also approving a gold dollar.

With this approval in hand, Chief Engraver James B. Longacre started work on designs, finishing the gold dollar first and then moved on to designing a double eagle. Little is known about the 1849 double eagle, and there is much debate on whether the one housed in the Smithsonian is a coin or pattern.

The consensus is that it is a pattern although the 1849 is regularly called the most valuable and most desirable of all U.S. coins. Another issue is how many of the 1849 double eagles were produced. The official date for the striking has been put at Dec. 22, 1849, which was well after the authorization.

The best estimates are that only two or three coins were struck. The reason for the mintage being halted was that the coins would not stack properly. The one housed at the Smithsonian doesn't appear to have this issue. There is a report that another double eagle went to the Secretary of the Treasury William H. Meredith.

It is the Meredith report which has raised doubts over the years as the story goes that it went from his estate to Philadelphia dealer William K. Nagy, a partner of John W. Haseltine. The story is that Nagy then placed the coin in a private collection but it has not been reported since. No one knows the whereabouts of this particular coin.

If a second 1849 were to suddenly appear, it would no doubt be one of the biggest stories in recent times. The 1849 has always been seen as the pride of the Smithsonian and others have called it the most valuable and desirable of all U.S. coins.



Related Articles
Editor's Picks Articles
Top Ten Articles
Previous Features
Site Map





Content copyright © 2022 by Gary Eggleston. All rights reserved.
This content was written by Gary Eggleston. If you wish to use this content in any manner, you need written permission. Contact Gary Eggleston for details.