Quick and Easy Chinese Steamed Buns Recipe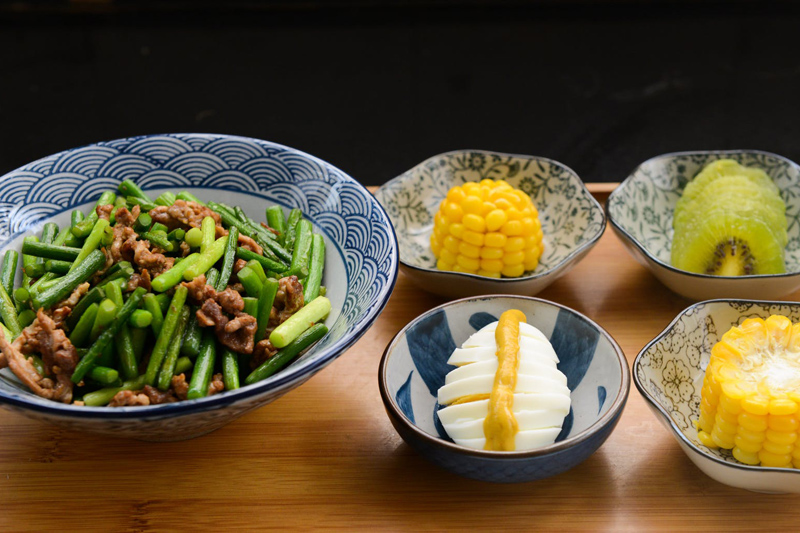 Most traditional Chinese steamed buns take days to make because you need to let the dough rise. This steamed bun recipe uses pre made canned biscuit dough, which makes them quick and easy to make. Filled with a char siu chicken filling, these can take less than two hours to make, depending on how fast you can fill them.
Traditional buns are usually very white in color and fluffy in texture. To achieve similar results with the pre made dough, there are a few rules to follow. First make sure to use the specific dough in the ingredients. Other types of dough, especially those with extra butter don't work as well in this recipe. Second, make sure not to press the dough too much when rolling it out. This should be more of a stretching action rather than a pressing one. Pressing too hard will make the buns chewy and not fluffy once they are steamed.
Makes 16 steamed buns
1 can of Pillsbury Homestyle Buttermilk Biscuits
3 boneless skinless chicken breasts
Salt
1 tbsp peanut oil
1 tbsp soy sauce
1/3 cup hoisin sauce
1 ½ tbsp honey
Utensils
Parchment paper
Steamer
Start by making the filling. First trim off as much fat as possible from the chicken and then cut it into ¼ inch pieces. Then sprinkle these pieces lightly with salt, using your hand to mix it in.


Next heat a wok on high and once it is hot add the peanut oil, swirling it around the wok.


When the oil is hot add the chicken and stir fry it for about 4 minutes, or until the chicken is cooked through.


Then add the soy sauce and mix this in for about 30 seconds.


Then add the hoisin sauce and mix this in for another 30 seconds.


Finally add the honey and stir fry everything for another 20 seconds or until everything is mixed in. Then remove it from the heat and set it aside to cool. This needs to be cool to the touch before filling the buns.


While the filling is cooling, cut parchment paper into about 2 ½ inch square pieces. These are going to be placed underneath the buns to prevent them from sticking to the steamer.


Once the parchment squares are cut and the filling has cooled, start making the buns. First open the can of biscuits and pull one out.


Then carefully split it in half into two equal pieces by pulling it apart. This biscuit dough should pull apart easily into these two pieces.


Then lightly roll it out to about 3½ inches in diameter. Make sure not to roll it so hard that it sticks to your board or the rolling pin – if it does then you are rolling it too hard. This is more of a pulling motion, just to get the dough to stretch a bit. If it is rolled it too hard it won't be fluffy in the final dish and will be chewy.


Once it is rolled just add some of the cooled filling to the center and carefully fold up the sides; and then pinch it closed at the top. Then place it on a piece of the cut parchment and put it into the steamer basket and continue filling the buns.


When they are all filled, space them out within your steamer basket.


Remember we don't want to overcrowd the steamer because they will slightly rise. These will probably have to be cooked in batches depending on the size of your steamer. So cook a few at a time in the steamer, keeping the others on a plate.


Then fill the bottom of your steamer with water, making sure that when boiled it won't directly hit the buns, and bring this to a boil.


Once it boils, place basket with the buns on top, cover, and steam them for 10 minutes.


After 10 minutes, carefully remove the lid, and remove the bus, and serve. This makes 16 buns in half the time of using the regular dough from scratch.
To watch a video on how to make these Chinese steamed buns click
here.


Related Articles
Editor's Picks Articles
Top Ten Articles
Previous Features
Site Map





Content copyright © 2023 by Lila Voo. All rights reserved.
This content was written by Lila Voo. If you wish to use this content in any manner, you need written permission. Contact Lila Voo for details.