Planning A Memorable Culinary Cruise Experience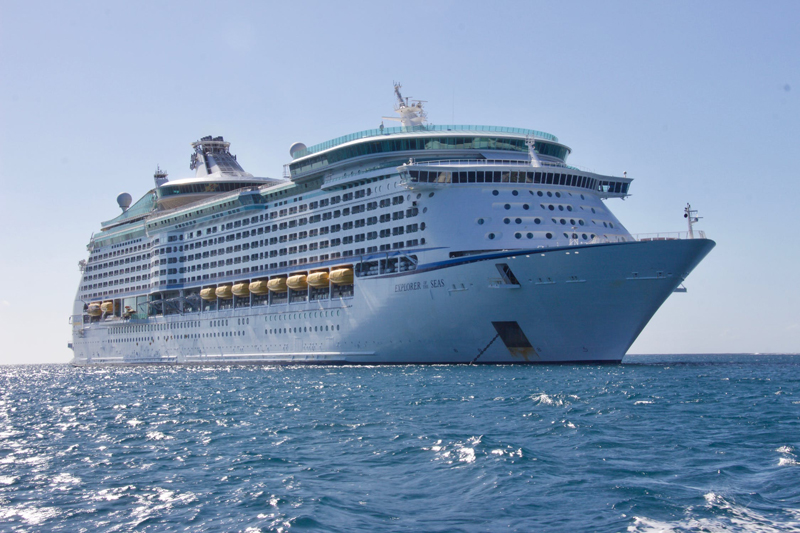 Many avid travelers view dining and culinary experiences as one of the best parts of their cruise vacation. For these vacationers, it's particularly important to choose the right ship with the perfect mix of restaurant offerings and food choices. Some memorable culinary activities and experiences are also found ashore. There are wonderful local markets, foodie finds and tantalizing dining opportunities awaiting in almost every port of call.

If you would like to plan a memorable cruise with outstanding culinary experiences, here are five tips to keep in mind:

1. Choose The Right Ship. Cuisine-oriented travelers should carefully consider onboard dining options and cruise line reputation when choosing a ship for their much awaited cruise vacation. Some cruise lines, such as Viking Cruises, are well known for the high quality of their dining experiences. Viking's culinary emphasis is on exceptional dining, regional specialties and fresh, local ingredients. Some other lines, however, may tend to have a more mass-market approach to dining onboard their cruise ships. As you begin to narrow down your possibilities, research the variety of dining options available onboard, check cruise ship reviews and note any potential surcharges. Also consider the itineraries offered and culinary experiences ships may provide in various ports of call. Some cruise lines, such as Seabourn Cruise Line, offer yearly specialty Food and Wine Cruises catering to guests who enjoy culinary excellence and fine wines.

2. Research Specialty Dining Venues. Specialty dining venues onboard today's cruise ships can be a true culinary treat. Many ships offer at least one alternative dining option for guests. On large ships, guests may have a dozen or more choices. On some cruise lines, these shipboard venues also carry a per person surcharge ranging from as little as $10-$15 up to as much as $85 or more. It's important to note that selected cruise lines do not levy surcharges for dining in their premium dining restaurants. For example, there are no surcharges on Viking Ocean Cruises' ships with the exception of an optional experience called The Kitchen Table that combines a shore excursion with onboard dining. Guests aboard the Viking Star can enjoy exceptional authentic fare at Manfredi's Italian Restaurant and the unique tasting menu at The Chef's Table without any concern for additional charges. Reservations are required. If you'd like to enjoy a certain specialty dining experience on a set date and time, make your reservations as early as possible. This is particularly true if you're celebrating a special occasion or cruising with a large group of family or friends. Popular alternative dining restaurants often book quite quickly.

3. Explore All Shipboard Dining Options. Once onboard your ship, check out all of the available dining venues early in the cruise to determine which ones are most appealing for different types of dining experiences – both casual and more formal. On a great ship, dining casually won't mean sacrificing culinary excellence. Some casual restaurants may offer both indoor and outdoor dining as well as a wide variety of excellent regional and international culinary choices. The World Café on the Viking Star is such a spot. This dining area features open kitchens, flavorful regional specialties as well as international culinary choices, and al fresco dining with panoramic vistas on the ship's Aquavit Terrace.

4. Learn In Culinary Classes and Excursions. Memorable culinary experiences are now being offered as part of the activities program onboard ships. Guests can often take cooking classes, sample a variety of regional wines, and even try out craft beers at various locations around certain ships. A number of ocean-going ships and river cruise lines offer day tours that feature excursions to local markets and other culinary treats. Viking Ocean Cruises has found a memorable way to combine both of these options with The Kitchen Table, featured once per sailing on the Viking Star. As part of this activity, guests accompany the ship's chef to a market in port to select ingredients and learn about the local cuisine. Once back on the ship, The Kitchen Table guests then participate in a cooking lesson to learn how to make various regional specialties. Later that evening, they'll enjoy a dinner hosted by the chef featuring a multi-course tasting menu made with the food selected from the market. Wine pairings are included as part of this evening meal experience as well.

5. Sample Authentic Local Cuisines in Ports. Some of the most memorable culinary experiences can take place in exciting ports of call. Advance research is often needed to make the most of your visits. It helps to be well informed and make advance reservations at restaurants if needed. Investigate private and culinary-oriented group shore excursion options, both independently and through the ship. These might include food tasting tours, winery tours with private tastings, meetings with local producers and foodie entrepreneurs, and meals at top local restaurants to sample authentic cuisines. Independent trips can be fun as well.

If you have any food allergies or requirements, let the cruise line know as far in advance as possible. They can make sure that your special needs won't detract from the culinary aspects of your cruise experience. Cruise ship kitchens and dining staff are generally adept at handling food allergies and dietary intolerances, as long as they are given proper notice. If you or members of your family have dietary restrictions, make sure to let the cruise line know as early as possible – preferably at time of booking. Once onboard your ship, consult with the maître d' and the wait staff to make ensure they are aware of your dietary needs.








Related Articles
Editor's Picks Articles
Top Ten Articles
Previous Features
Site Map





Content copyright © 2023 by Nancy Schretter. All rights reserved.
This content was written by Nancy Schretter. If you wish to use this content in any manner, you need written permission. Contact Nancy Schretter for details.