You Tiao Treats – Party Recipe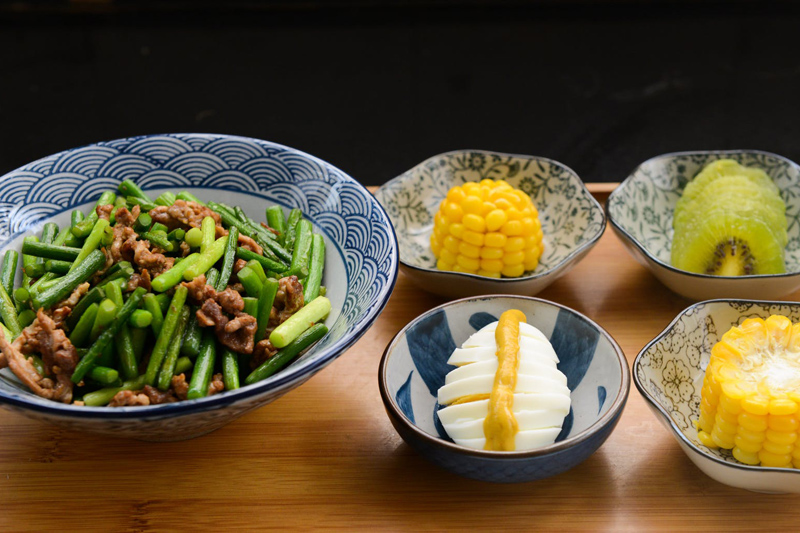 These little stacked cheese napoleon cruller treats are simple to make and are perfect for any cocktail party. They require just a few ingredients. The first is you tiao, which are Chinese crullers. These are basically long fried airy dough sticks. They are neither sweet nor salty in flavor and are usually eaten either sprinkled with a little salt, or dipped in sweetened condensed milk. They can usually be found in most Chinese grocery stores. The second ingredient is cheese. This recipe uses sliced cheddar, but you can use any cheese that you may prefer. Finally, mini muffin cups and toothpicks are needed for serving these treats. You can use either fancy toothpicks or plain ones. Of course the fancy ones make for a great presentation.
This recipe takes no time to make, just make sure to freeze the you tiao (Chinese dough sticks) the night before so that they are easy to slice.
Ingredients:
3 You Taio (Chinese dough sticks – also called crullers)
4 Slices cheddar cheese
24 mini muffin cups
24 toothpicks
First freeze the you tiao overnight. They need to be frozen so that they can be sliced easily. Then slice each one into rounds, about ¼ inch thick.


Then cut the cheese into small square pieces, the same width as the rounds.


Next make the treats by stacking a slice or two of cheese between each round. Use three rounds per treat. And depending on how thin the sliced cheese is, you may want to place two pieces in between each round.


Once it is stacked, place it in a mini muffin cup, and then place a toothpick down the center to hold them in place. Now you want to make sure that your toothpicks are oven safe. If they are not (some of the fancy ones are not) then use a regular toothpick and replace it with the fancy ones once they are cooked.


When the treats are all made, place them in a preheated 325F oven for 6 to 8 minutes, or just until the you taio is warm and the cheese is melted. Then remove them and serve.
Now another way to make these is to place ice cream in between each you tiao slice. Simply freeze the you tiao, slice it the same as above, and then warm them in the oven. After the you tiao slices are warmed, let them cool down to room temperature and then place ice cream in between each layer and serve. These are delicious, but are not very practical for a party since they melt quickly. I usually serve these when I know they will be eaten immediately. To watch a video on how to make these fun party treats, click
here.


Related Articles
Editor's Picks Articles
Top Ten Articles
Previous Features
Site Map





Content copyright © 2019 by Lila Voo. All rights reserved.
This content was written by Lila Voo. If you wish to use this content in any manner, you need written permission. Contact Lila Voo for details.