9 Great Ways To Save For Your Vacation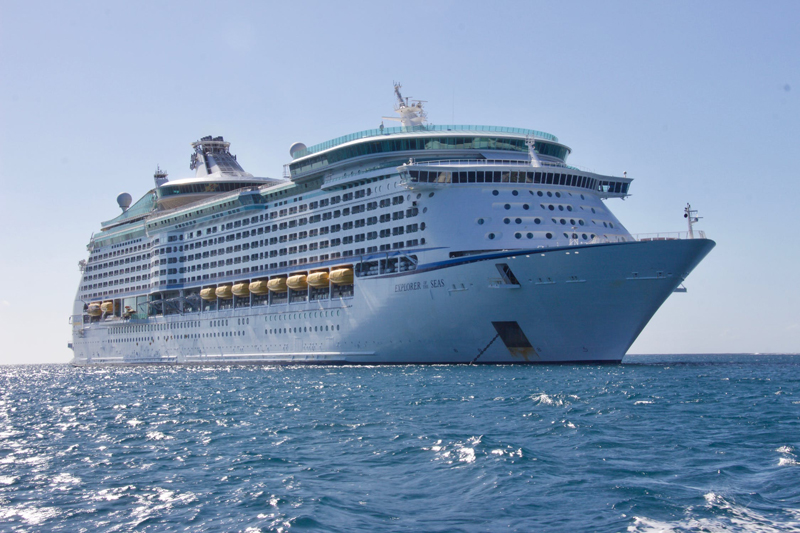 If you're thinking about your next vacation, it's important to start saving money now to make your travel dreams come true. There are so many ways to put together money for your next trip. Some may seem small, but they can add up to big savings.

In order to make an effective travel savings plan, it's important to know how much money you need for your next vacation. Research your cruise options and decide where you're going to go and when. Shop wisely, keeping in mind that cruises and other vacations are generally less expensive during the shoulder seasons.

Figure out how much you can reasonably afford to spend on your cruise vacation. Make sure to factor in all of your vacation expenses including such things as airfare, hotels, gratuities, shore excursions and onboard expenses. Then, determine how much you need to save. It's always wise to include an additional 10-15% cushion in your budget to cover any unforeseen expenses.

If you're dreaming of your next vacation, here are nine great ways to save for your next trip:

1. Set Up Automated Funds Transfers. Open a separate dedicated savings account for your vacation and work with your bank to set up an automatic funds transfer into the account at set times each month. That will help you to save for your cruise vacation. Many vacation savers arrange for automated deductions to take place when their paycheck is deposited each month.

2. Use a Change Jar. This may sound like a small-scale tactic, but it often generates significant results. Find a large container, such as a big plastic pretzel canister or a large cookie jar, and put it in a central place in your home. Encourage every family member to deposit their loose change in the jar. After a few months, you'll be surprised how much you've saved. Our family saved up several hundred dollars in change in less than a year.

3. Check Out SmartyPig.com. Online sites like SmartyPig.com are a great way to save for specific goals like a cruise or family vacation. It's easy to set up a free account and make timed contributions from your checking or savings account. The automated recurring contributions will continue until you reach your designated vacation goal. In addition, friends and family members can make birthday and holiday contributions to your SmartyPig account to help you reach your vacation objectives. Learn more at www.smartypig.com.

4. Sell Excess Stuff. All of us have things in our homes that we no longer use, such as furniture and household items, clothes, electronics, sports equipment, children's toys and clothing, and much more. Sell them at a yard sale or online on sites like eBay and Craigslist. Local area consignment shops can be another good venue for this as well. Many families have netted hundreds or even thousands of dollars for their vacation by selling items they no longer want.

5. Investigate Credit Card Reward Programs. Choosing the right credit card can help you earn points that can be redeemed for free flights and hotel stays. The trick is picking the right card. Look for a credit card that has a big sign-up bonus – at least enough points for a free domestic flight. Most airline affiliated cards will give you at least 30,000 points to as much as 60,000 points or miles simply for signing up for their credit card. It's important to choose a card that also offers a low minimum spending requirement and points for every dollar you spend. Some credit cards will give you 2-3 points for every dollar spent at specific retailers or on specific brands. Do your research carefully before signing up for a credit card and don't spend more than you can easily pay back. That defeats the whole purpose.

6. Downgrade and Eliminate Non-Essentials. Make a list of all of the discretionary items that you spend money on each month. Include things like movies, Starbucks coffee, snacks at work, sports tickets, subscriptions, extra cable channels, fitness club memberships, bottled water, alcoholic drinks, etc. Then cut back, downgrade or eliminate as much as you can. These seemingly small expenses add up quickly. You'll be surprised how much money you'll save.

7. Eat Out Less. Packing lunches and eating your meals at home will help to cut expenses and save money for your cruise vacation. Eliminating some of these expenses can easily save hundreds of dollars each month. If you haven't cooked at home often lately, check out online sites for low cost recipes, coupons and food-related tips.

8. Clip Coupons. Using grocery and retail coupons, Entertainment books, and other money-saving offers are all great ways to put aside money for your vacation. Buying items second-hand or at clearance sales will net additional cash, too. Being frugal will help you stretch your monthly budget and free up additional cash. Just remember to deposit what you save into your vacation account instead of spending it on other things.

9. Earn Extra Money. If you have older children, get the entire family involved in earning additional funds for your vacation. Think about additional moneymaking services you can offer, such as housesitting, pet sitting or babysitting. Perhaps there are crafts that you can make and market on Etsy or eBay, or other items that you can sell. Others have earned extra vacation money through sharing economy endeavors, such as renting out a spare room through Airbnb. Working together, you'll quickly save up lots of money for your next trip.





Related Articles
Editor's Picks Articles
Top Ten Articles
Previous Features
Site Map





Content copyright © 2022 by Nancy Schretter. All rights reserved.
This content was written by Nancy Schretter. If you wish to use this content in any manner, you need written permission. Contact Nancy Schretter for details.