10 Tips for Great Multigenerational Cruises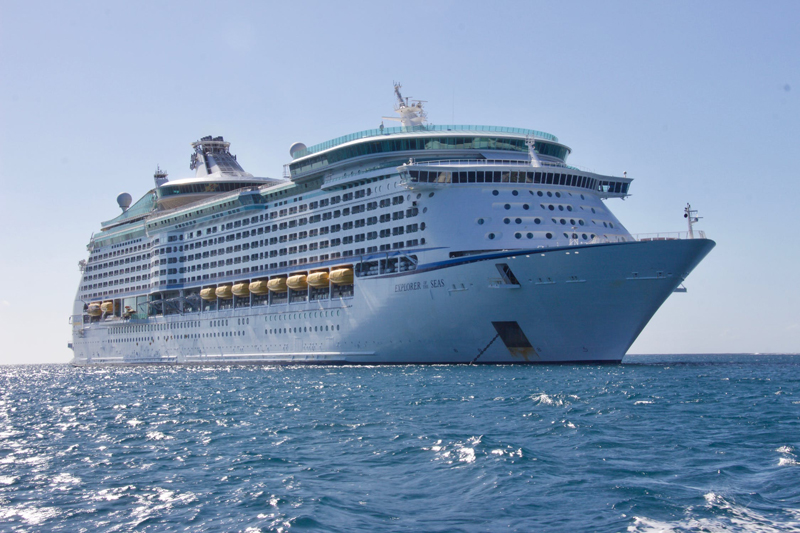 Cruises are a very popular choice for multigenerational vacations and family reunions. In fact, the Cruise Lines International Association (CLIA) named multigenerational cruising as one of their top industry trends this year. Today's cruise ships offer something for everyone, both young and old. Cruise vacations give families plenty of opportunities for bonding, flexibility and making great vacation memories together.

If you're planning a multigenerational family cruise, here are ten tips for making your vacation a smooth and successful experience:

1. Brainstorm and plan your trip together. Travel experts have found that the most successful multigenerational family vacations are those that involve everyone in choosing the destination and planning for their trip. Working together surfaces important information and helps cement the "buy-in" process. Through these conversations, you will learn more about each other and will be able to plan activities that everyone can enjoy.

2. Start planning far in advance. One of the most difficult aspects of multigenerational vacation planning is finding a time when everyone can get together, particularly for family reunions. Starting your vacation planning as early will give you the greatest chance of coming up with a mutually convenient date and will yield the best stateroom options on ships. It's best to get your staterooms as close together as possible to make interaction and family bonding easier. In addition, connecting cabins and family rooms and suites are great for multigenerational vacations.

3. Discuss your expectations. Grandparents, parents and grandchildren should take the time to talk about what they're looking forward to about the trip. If you have specific expectations - such as eating meals together or taking part in certain activities or excursions, make sure to discuss those before the cruise. This is particularly true if one or two members of the group are paying for the vacation.

4. Choose your ship carefully. Successful multigenerational vacations offer something for everyone. Pick a ship that works well for every age group, from the youngest children to the oldest family members. Look for ships that offer excellent kids, teens and family-oriented amenities as well as programs for littlest ones. Also consider the needs of older adults who might be more sedentary or have mobility issues. Ask about the availability of handicapped rooms and the walking distance from your staterooms to the dining rooms. Also find out if there are any adults-only areas onboard where parents and grandparents can relax.

5. Focus on dining arrangements. Meals tend to be an important part of multigenerational vacations. Cruise ships generally offer two set dining options, early seating and late seating. Early dining is often preferable for children and grandparents. Early seating fills up quickly, however, which is another reason for starting your cruise planning far in advance. Some families prefer flexible dining times on their cruise vacations. Many cruise lines offer that as well. If you have a large reunion group, however, it may be easiest to stick with a set seating time to guarantee your tables will be close together. If specialty dining reservations are desired for a celebration or event, try to make those reservations in advance.

6. Build in private time together as well as time apart. While the goal of your trip is to create shared memories, it's also important to remember that children need time to burn off energy and enjoy the company of kids their own age. Teens enjoy hanging out with other teens and doing activities together. Likewise, parents and grandparents need quiet periods for rest and adult company as well. Cruises are popular multigenerational vacation destinations for this reason. They offer supervised activities and programs for kids and teens, allowing grandparents and parents to enjoy time on their own.

7. Talk about shore excursions ahead of time. Families may wish to go out on their shore excursions separately, meeting back on the ship to talk about the day's adventures over dinner. Others like to do things as a group. If you choose to do some shore excursions together, choose options that will cater to the needs of every family member. If you have your heart set on specific shore excursions, purchase those in advance to avoid disappointment.

8. Pack a great attitude. Attitude is everything when going on a multigenerational family vacation. If unforeseen events happen, stay flexible and positive. Relax and go with the flow. Children will learn important life lessons from watching how the adults on the trip react and everyone will have a much better time on their vacation.

9. Set a comfortable pace. Keep in mind each family member's individual preferences for waking hours, activity schedules, dress, dining options, nightlife, and needs for sleep. Plan accordingly. Respect your differences and be willing to bend the rules a little if necessary. Letting the teens stay up later or sleep in a bit might make all the difference in having a great time on your multigenerational cruise.

10. Leave your expectations at home. Multigenerational family vacations are highly anticipated, so it's easy to get all misty-eyed envisioning the great memories that will be created on their trip. If we're being honest, however, family vacations never go exactly as planned. There may be bumpy moments, relationship issues may surface, travel snafus happen, the weather might not cooperate, and a few family members might have a meltdown or two. It's okay. Just take the experience as it comes, don't dwell on it and go with the flow. Sometimes trips where things don't go exactly as planned make the best family vacation memories of all.






Related Articles
Editor's Picks Articles
Top Ten Articles
Previous Features
Site Map





Content copyright © 2023 by Nancy Schretter. All rights reserved.
This content was written by Nancy Schretter. If you wish to use this content in any manner, you need written permission. Contact Nancy Schretter for details.