8 Reasons To Take A Christmas Markets River Cruise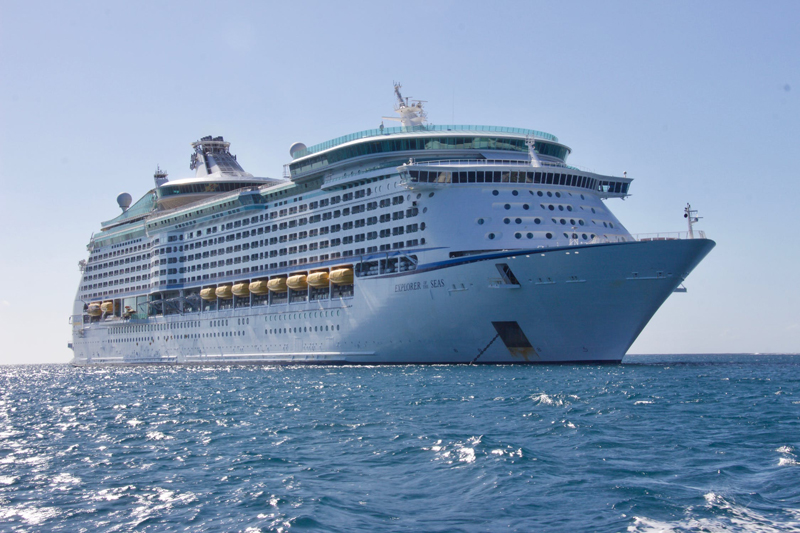 European river cruises are one of today's most popular cruise vacations. These sailings combine a tantalizing blend of history, culture, cuisine and unique experiences. Cruising along Europe's waterways during the holiday season adds a wide variety of festive events to the mix. These cruises provide guests with the opportunity to experience Christmas markets in a number of Europe's most historic cities and towns. These enchanting vacations are a wonderful way to get into the spirit of the holidays.

Uniworld Boutique River Cruise Collection, AmaWaterways, Viking River Cruises, Tauck and other companies offer a variety of European river cruise itineraries during November and December's Christmas markets season. Viking River Cruises, for example, operates five distinct holiday markets cruise itineraries during this time period. With so many choices, it's wise to research the options to learn more about what various ports, itineraries and cruise lines have to offer.

If you're thinking about taking a European Christmas markets river cruise, here are eight great reasons to go:

1. Get in the Holiday Spirit. The holidays are a special time to take a European river cruise. Guests are surrounded with the sights and smells of the Christmas season, both indoors and out. "Century-old traditions come to life and everyone gets in the spirit," says Guy Young, President of Uniworld Boutique River Cruise Collection. "Even though it may be a bit cold in December, there is a certain warmth that comes from traveling during that time of year," Young adds. Chris Greco, Tauck's River Cruising Brand Manager, agrees – noting that it's not hard to understand why so many vacationers enjoy these cruises. "I hate to state the obvious, but this audience loves Christmas," Greco says.

2. Experience a Different Kind of River Cruise. Although the river routes may be identical, a European Christmas markets cruise is not the same type of vacation experience as a river cruise taken during the spring, summer or fall. The emphasis is primarily on the traditions of the holiday season rather than the historic cities and villages themselves. The weather is also significantly different, with ports sometimes blanketed in snow. "For seasoned river cruisers, this presents an incredible opportunity to enjoy the type of cruising they love while visiting some of their favorite European ports during a completely different time, with unique activities, excursions and entertainment," says Kristin Karst, AmaWaterways' co-owner and Executive Vice President. "Our shipboard activities also help to create a festive feeling that really resonates with our guests, making them feel right at home and getting them into the holiday spirit," adds Karst. Of course, first-time river cruisers enjoy these Christmas markets sailings as well.

3. Sample Europe's Traditional Christmas Markets. The start of Advent marks the beginning of Europe's Christmas markets season. Many of these Yuletide markets have taken place for centuries, so there is considerable tradition involved. Each town's market is unique with different offerings to explore. Stalls are filled with vendors selling handmade crafts such as ornaments, handmade candles, steaming hot drinks, delicious gingerbread and pastries, savory sausages, and a variety of other treats. "Traveling in Europe during the holiday season is truly magical, both onboard and onshore," says Uniworld's Guy Young. "Every day," says Young, "guests visit wonderful towns with enchanting Christmas markets and discover where many of our holiday traditions come from, such as gingerbread, Christmas trees and candy canes." Most Christmas markets stay open until December 23rd while a few stretch into early January.

4. Reconnect With Your Roots. A European Christmas markets river cruise allows guests to experience markets in multiple cities and immerse themselves in the culture of the region. It's wonderful to appreciate another country's holiday festivities - and it's particularly special for families learning about their heritage and for those originally from this region. "We have also found that guests who grew up in Germany, but have since moved to North America, return to Europe on our Christmas Time Cruises," notes AmaWaterways' Kristin Karst. "We are excited to help connect travelers with their childhood remembrances and distinctive memories," she says.

5. Savor Delectable Culinary Delights. One of the main draws of a European Christmas markets cruise is the food. Christmas markets are filled with stalls selling roasted chestnuts, decorated gingerbread men, mugs of warm spiced wine, pastries, sausages, chocolates and more. Every country and city offers somewhat different fare. "What's really fun about the Christmas markets is the delicious holiday treats that are available to enjoy, such as Frankfurt's famous apple cider, Bamberg's specially brewed holiday beer, and Nuremberg's gingerbread," says Uniworld's Guy Young. Each of the river cruise lines notes that the traditional holiday cuisine extends onto their ships as well, where guests will enjoy hot mulled wine, hot chocolate, hot apple cider, traditional gingerbread, holiday cookies and other treats. "The traditional local German, Austrian and Hungarian fare we serve onboard helps travelers enjoy the taste of Christmas," says Kristin Karst of AmaWaterways.

6. Shop 'Till You Drop. Experienced Christmas markets river cruisers know to bring an extra bag for all of the unique gifts they'll purchase on their vacations. "Guests really enjoy the traditional open-air markets because they offer warm mulled wine, fresh-made gingerbread and hand-crafted gifts made by local artisans," says Richard Marnell, Senior Vice President of Marketing for Viking River Cruises. These centuries-old markets also offer opportunities to connect with locals and craftspeople in a way not possible in North American malls. "Christmas markets river cruises appeal to those wishing to get back to tradition and away from modern-day commercialism," says Uniworld President Guy Young.

7. Marvel at Magical Holiday Decorations. During the Christmas markets season, historic cities and towns turn into fairy winter wonderlands filled with festive holiday decorations. "Each city you visit, regardless if along the Rhine or Danube, is beautifully decorated," says Tauck's Chris Greco, "and visits to the Christmas markets feature opportunities to appreciate each market's unique decorations – Nuremberg's Christmas Angel and Zwetchgenmannle (plum people) come to mind." Holiday decorations on the ships tend to be lavish as well. "During the holiday season, our ships are beautifully decorated with the finest holiday decorations," says Uniworld's Guy Young, "and each ship's decorations are handmade and designed to be as unique as the ship." Onboard activities also add to the festive nature of these Christmas markets cruises. "From tree decorating contests, gingerbread-making and twinkling lights to a Captain's Christmas party, traditional holiday dinner and carolers," says AmaWaterways' Karst, "guests truly have an incredible experience!"

8. Benefit from Lower Cruise Fares. Prices for river cruises during the Christmas markets season are a fraction of the rates for identical cruises during the summer months. For example, a comparison of Viking River Cruises' fares shows that some rates on Christmas markets sailings are more than 30% lower than the cost of the summer departures on the same itinerary. While the weather outside may be cold, the holiday atmosphere inside the ships is delightful. "Viking's holiday cruises offer guests a chance to enjoy the picturesque holiday markets and atmosphere of Europe during the most magical time of the year, as well as the comforts of the Viking Longships," says Richard Marnell, Senior Vice President of Marketing for Viking River Cruises.







Related Articles
Editor's Picks Articles
Top Ten Articles
Previous Features
Site Map





Content copyright © 2023 by Nancy Schretter. All rights reserved.
This content was written by Nancy Schretter. If you wish to use this content in any manner, you need written permission. Contact Nancy Schretter for details.