5 Tips for Planning a Great Holiday Cruise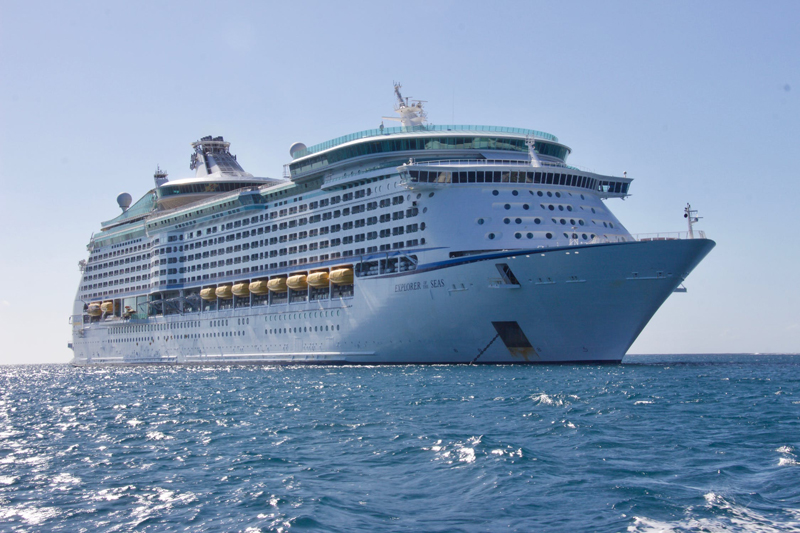 As Thanksgiving and the December holiday season gets closer, thoughts often turn to planning a holiday celebration vacation with family and friends. Cruising is an excellent choice for a holiday family vacation. Cruise ships are beautifully decorated for the holidays and festive feasts are served on board, complete with all the trimmings. Best of all, there's no cooking or cleaning to worry about.

Thanksgiving is a popular time for families to cruise. After all, why gather around in the kitchen when you can get together in the Caribbean or Mexico instead? Cruisers can escape all of the cooking and cleaning and enjoy roast turkey with all the trimmings on Thanksgiving Day. Prices for Thanksgiving cruises are usually lower than those for Christmas and New Years weeks, but make your reservations early for the best stateroom availability.

Christmas and New Year's cruises are a great way to celebrate the holiday season. Ships are decked out with evergreen wreaths, colorful poinsettias, elaborate gingerbread villages and oversized twinkling Christmas trees. Santa often makes an appearance during the cruise and a wide variety of holiday entertainment, parties and celebrations are offered. New Year's sailings are particularly festive, with a wide variety of New Year's Eve parties, balls and events for all age groups held onboard the ships.

Holiday menus typically include such favorites as roast turkey with all the trimmings, venison, duck, goose, English plum pudding, pecan pie, eggnog and champagne for toasting. For those wishing to celebrate their religious traditions, a Protestant minister, a Catholic priest, and a Jewish rabbi are usually onboard each ship to lead holiday services. Check with your travel agent or your cruise line for dates and details.

Holiday cruises can also be an excellent value when compared with other land-based tropical vacation options. Airfare is generally one of the most expensive parts of a tropical holiday vacation. Cruises from close-to-home ports will take your family to those same warm weather beaches, often for less than the price of a round-trip international air ticket. Cruise lines have positioned their ships in a variety of locations that are within driving distance of major cities, making these drive-to holiday cruise vacations easier and less expensive.

During Thanksgiving and the December holiday seasons, cruise lines offer sailings from a wide variety of U.S. ports including New York, NY; Bayonne, NJ; Baltimore, MD; Charleston, SC; Jacksonville, FL; Port Canaveral, FL; Fort Lauderdale, FL; Miami, FL; Tampa, FL; New Orleans, LA; Galveston, TX; Houston (Bayport), TX; Los Angeles, CA; Honolulu, HI; San Juan, Puerto Rico and other areas. Parking can be found near all of the cruise terminals and there's no limit to the amount of luggage and presents you can bring on the ship. Try not to overpack, however, due to the relatively small size of shipboard staterooms.

Families cruising with children should look for ships that offer lots of kid-friendly holiday activities on lines such as Carnival Cruise Lines, Disney Cruise Line, MSC Cruises, Norwegian Cruise Line and Royal Caribbean. Today's cruise ships cater to kids and teens with extensive age-specific programming, special club and lounge areas, kids' menu items and more. Ships on popular family-friendly cruise lines are typically packed with children over the holidays, so kids and teens will have plenty of company and can make new friends onboard. Book your holiday cruise as early as possible for the best stateroom choice.

If you're considering taking a holiday cruise, here are five tips:

1. Choose a cruise line and a ship that's a good match with your interests.Holiday sailings can be packed with families and larger ships can have as many as a thousand or more children onboard. That can be wonderful for those traveling with kids, but not as great for those seeking a quieter, more peaceful cruise. For that group, best bets might be smaller ships such as those operated by Paul Gauguin Cruises and Un-Cruise Adventures, longer sailings, or lines that tend to cater to a slightly older crowd such as Holland America and Princess. A good cruise agent can help you find one or more options that will be a good fit.

2. Ask about special discounts. Some cruise lines, such as MSC Cruises, provide military discounts across the board during the holidays. On MSC Cruises, kids 11 and under also cruise free if they are sharing a stateroom with two adults. Others, such as Carnival Cruise Lines, offer discounts for military, residents and seniors on selected holiday sailings.

3. Arrive early. Plan to arrive at your departure port a day in advance to give yourself some cushion, just in case of bad weather or heavy traffic. It's also wise to get on the ship early to get settled and explore.

4. Make it festive. Bring along some festive decorations for your stateroom door and the inside of your cabin. Don't forget your snazzy holiday outfits as well.

5. Reserve specialty dining and excursions in advance. Make your specialty dining and entertainment reservations as early as possible. Norwegian Cruise Line allows guests to book dining reservations 90 days in advance. In addition, if there are several shore excursions on your "must do" list – don't forget to book those in ahead of time as well.




Related Articles
Editor's Picks Articles
Top Ten Articles
Previous Features
Site Map





Content copyright © 2023 by Nancy Schretter. All rights reserved.
This content was written by Nancy Schretter. If you wish to use this content in any manner, you need written permission. Contact Nancy Schretter for details.