5 Tips For Great Cruise Ship Dining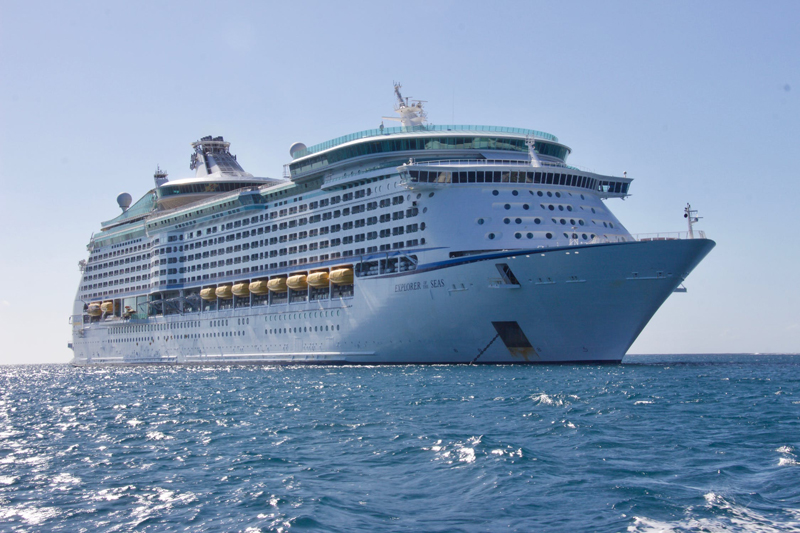 Dining is one of the most anticipated aspects of a cruise ship vacation and it's a key factor in guest satisfaction. In fact, many experienced cruisers rank excellent dining as the leading advantage of taking a cruise vacation. If you want to get the most out of your cruise ship dining experience, here are five tips to keep in mind.

1. Communicate Dietary and Dining Needs At Time of Booking. Cruise ship kitchens and dining staff are generally adept at handling food allergies and dietary intolerances, as long as they are given proper notice. If you or members of your family have dietary restrictions, let the cruise line know as early as possible – preferably at time of booking. In addition, if you're celebrating a special occasion or would like members of your extended family to be seated at the same table or dining area, communicate that information at time of booking as well. Once on board your ship, double check with the maître d' and the wait staff to ensure they are aware of your dietary needs. Ask which dining venues can accommodate food allergies and restrictions. All venues may be able to meet your needs on some ships, but that may not be the case on your vessel.

2. Find Your Fit. Cruise ships offer a variety of different dining choices for their guests. In the main dining room(s), these include fixed early and late seating dining times for dinner as well as an option for more flexible open seating dining. Early seating generally takes place around 6 p.m., and is often preferred by families and guests who might wish to enjoy some entertainment after dinner and then go to bed relatively early. Late seating usually ranges between 8:15 – 8:45 p.m. and works well for those who like to relax for a while after returning from their port of call, enjoy the sunset out on deck, and stay out later at night. Guests who want the same waiter each evening often prefer fixed dining options. This is particularly true for those with food allergies who don't want to deal with different waiters each night. Independent guests who want a high degree of flexibility in their schedule often prefer open seating as well. The downside to this option can be occasionally waiting a bit for a table and not having the opportunity to get well acquainted with your wait staff. Check with the maître d' after you embark to see if it's possible to make a reservation for the same time each evening. Ship policies can vary.

It's also wise to explore the ship's dining venues early in the cruise to see which dining areas you like best. Those who enjoy casual dining in the evening should check out the ship's buffet restaurant for dinner. Buffet venues often serve the same dishes as the main dining room and guests can dine in shorts if they'd like. There may also be multiple free venues available for breakfast and lunch on your ship. If you're on a Norwegian Cruise Line ship, make sure to try O'Sheehan's for breakfast. Carnival's BlueIguana Cantina is another excellent option for a tasty breakfast at no additional charge. Room service is another popular free alternative for breakfast, snacks and other meals. Some cruise lines have started charging for this service, so check before ordering to see if it's free of charge on your ship.

3. Request Any Changes on Embarkation Day. If you've been assigned a seating time or dining option that you don't like, talk with the maître d' on embarkation day to see if it can be changed. This also applies to the size or location of your table. Dining preferences can often be accommodated if they are communicated early. It may take a day or so to move you around, but the maître d' will generally do everything possible to meet your needs. If you are not satisfied with your dining arrangements in any way, let the maitre d' know. It's generally better to try to change things promptly and improve your overall satisfaction rather than "tough it out" for the entire cruise.

4. Sample Something New. One of the most enjoyable aspects of cruise ship dining is the opportunity to try new things. While it may seem odd to order more than one appetizer or main course on land, it's often the norm on many cruise ships. And best of all – there's no extra charge for the additional dishes. So take the opportunity to be a little adventurous when dining at sea. After all, if you find you don't like what you've ordered, you can always ask for something else. One of the benefits of having the same wait staff at dinner is that they quickly learn your preferences. Ask them for their recommendations and they may introduce you to some delectable new foods. Alternatively, if you have a favorite cruise line dish or prefer a slightly different selection of side items, it doesn't hurt to make a special request every once in a while as well.

5. Try Out A Specialty Restaurant (Or Two). Most of today's ships offer at least one alternative dining option for guests. On some larger ships, guests may have a dozen or more choices. These options are great choices for a special night out and add variety to the cruise experience. They also carry a per person surcharge, ranging from as little as $10-$15 to $85 or more. To ensure the most enjoyable experience, it's best to research your options in advance. Menus are often available online. If your heart is set on enjoying a certain specialty dining experience on a set date and time, make your reservations as early as possible. This is particularly true if you're celebrating a special occasion or cruising with a large group of family or friends. Popular alternative dining reservations often book quickly. Some cruise ships also offer special alternative dining offers on the first night of the cruise. Check to see what deals are available once onboard.






Related Articles
Editor's Picks Articles
Top Ten Articles
Previous Features
Site Map





Content copyright © 2023 by Nancy Schretter. All rights reserved.
This content was written by Nancy Schretter. If you wish to use this content in any manner, you need written permission. Contact Nancy Schretter for details.