Volunteer Before Or After Your Next Cruise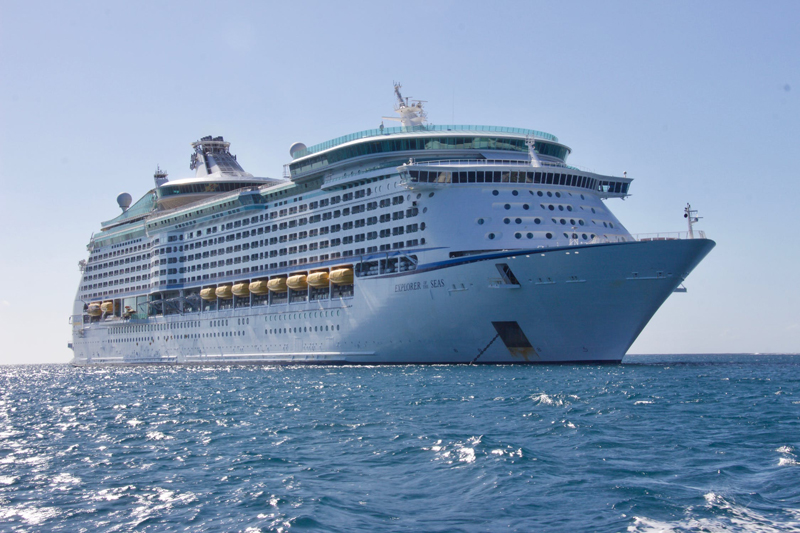 Volunteering on cruise vacations is popular with groups and experienced cruise passengers. Sometimes, however, it can be difficult making long-distance logistical arrangements for giving back on port days in Mexico and the Caribbean. There's another option available, though. Cruise passengers can give back pre- or post-cruise with several organizations in popular U.S. home ports.

It's quite easy to arrange opportunities to give back on cruises departing from Port Canaveral, New Orleans, Miami and Tampa. Each of these areas has organizations that welcome short-term volunteers from out-of-town. Here are several places that you can give back on your next cruise from these ports of call.

Orlando/Port Canaveral, Florida. Many vacationers sailing from Port Canaveral spend several days pre- or post cruise in Orlando, Florida. Located on 70 acres in nearby Kissimmee, Give Kids The World is a non-profit vacation village that provides free week-long vacations to children with life-threatening illnesses and their families. These vacations include lodging, theme park tickets, food, transportation and evening entertainment. Give Kids The World staffs more than 1,400 four-hour volunteer shifts each week and welcomes vacationers. Guests can help by serving food to kids and their families, helping out with makeovers for kids in Twinkle Hope's La Ti Da Royal Spa, delivering pizzas, being part of festive parades and more. Volunteers must be at least 12 years of age and kids ages 12-16 must be supervised by a volunteers who is at least 18 years of age. This volunteer opportunity is great for families and multigenerational groups. Bringing happiness to the lives of others is a memorable experience, bringing joy and strengthening family bonds. In contrast to society's materialism, this volunteer experience gives families meaningful time together to demonstrate their shared values.

Giving back at Give Kids The World has other rewards as well. Universal Studios Orlando offers a discounted vacation package for Give Kids The World volunteers. The package includes three nights at one of Universal Studios Orlando's on-site hotels, a two-day Universal Studios Park-to-Park ticket for each person, a four-hour volunteer shift at Give Kids The World, free round-trip transportation to Give Kids The World, early theme park admission, and a $100 donation to Give Kids The World for every vacation package purchased.

New Orleans, Louisiana. After Hurricane Katrina hit New Orleans in 2005, the city was overwhelmed with volunteers who wanted to assist the community and join in the rebuilding effort. Volunteers are still flocking to the city to this day. Families and groups can volunteer with a number of local organizations. HandsOn New Orleans provides an excellent clearing house for voluntourism opportunities in the area.

At Youth Rebuilding New Orleans, for example, vacationers can help stabilize the greater New Orleans area by rebuilding distressed and foreclosed homes. Volunteer work can include framing a wall, installing tile or other construction tasks. Once the homes are finished, they are sold to teachers to strengthen local communities and help support the education system in the Greater New Orleans area. Full or half-day volunteer shifts are available and volunteer options are offered on Saturdays and Sundays, "as long as the Saints aren't playing." Kids can be as young as 12 to volunteer with parental supervision or 15 years of age to volunteer without their parents.

Miami & Fort Lauderdale, Florida. Cruise passengers sailing out of Miami and Fort Lauderdale often head down to the Florida Keys for a little rest and relaxation pre- or post-cruise. While you're there, take a few hours or days to give back. Organizations that welcome short-term volunteers include Habitat for Humanity of Key West & Lower Florida, the Key West Wildlife Center, Coral Restoration Foundation, REEF, Key West Botanical Gardens, the Florida Keys Wild Bird Rehabilitation Center and others.

At the Florida Keys Wild Bird Rehabilitation Center, guests can volunteer in the hospital or in the sanctuary. Volunteers will get close to nature and assist with rescued and rehabilitated birds while helping to clean and feed them. Full day or half-day shifts are available. Children can help volunteer, but anyone ages 16 and under must be escorted by an adult.

Tampa, Florida. The community of Bradenton, Florida is less than an hour away from the port of Tampa. Vacationers who are interested in volunteering pre- or post-cruise can get in touch with some of Bradenton's many organizations to arrange to pitch in and help. There's a volunteer opportunity available for every area of interest here.

Since 1982, Southeastern Guide Dogs has matched thousands of dogs to individuals with visual impairments. At Southeastern Guide Dogs, volunteers ages 16 and under can make puppy collars, sign up for puppy hugging, and accompany a dog walker. Those over 16 can do all those tasks, plus help with walking dogs. Additional volunteer opportunities are available with Manatee County's Habitat for Humanity, Robinson Preserve, Anna Maria Island Turtle Watch, Roser Community Church and others.

If you'd like to volunteer before or after your next cruise, contact organizations at least three to four weeks prior to your cruise to find out more details and make appropriate arrangements. Giving back on vacation is a wonderful experience. It helps others, engenders gratitude, creates lifelong memories, and might even end up being your favorite part of the trip. For more ideas about how to volunteer and give back during your cruise, visit TogetherforGood.org and PackforaPurpose.org.










Related Articles
Editor's Picks Articles
Top Ten Articles
Previous Features
Site Map





Content copyright © 2022 by Nancy Schretter. All rights reserved.
This content was written by Nancy Schretter. If you wish to use this content in any manner, you need written permission. Contact Nancy Schretter for details.