5 Reasons To Cruise With Your Favorite Brand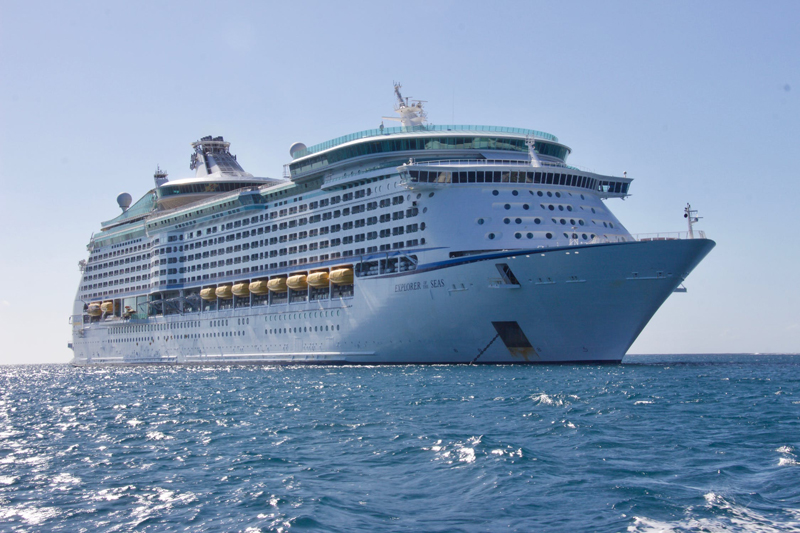 Many cruise guests enjoy vacationing with brands they know and love. Brands add value to vacations and today's travelers are increasingly attracted to these types of branded experiences. Having brands onboard helps travelers to feel more comfortable and excited about their cruise, plus they add memorable events to the vacation. That's why many major cruise lines are partnering with brands such as Jimmy Buffet, Guy Fieri, Cirque Du Soleil and more.

In terms of branded vacation experiences at sea, one cruise line easily outshines the others. Disney has an extraordinarily strong brand and Disney Cruise Line leverages it exceptionally well. Disney Cruise Line excels in delivering high quality Disney branded experiences across all their ships, delighting guests both young and old. Recent additions to their newest ship, Disney Fantasy, leverage the value of branding for guests even further.

Here are five reasons why cruising with the Disney brand aboard a Disney Cruise Line ship adds extra value to your vacation:

1. Greater Anticipation and Excitement. The name "Disney" carries with it positive thoughts and lifelong memories. All of those quickly come into play when thinking about a Disney cruise experience. Both kids and kids-at-heart are eager to be immersed in the magic that is Disney, from character Meet and Greets to original Broadway-quality shows. This increased anticipation and excitement adds to the value of a Disney cruise, particularly for parents and grandparents. Making timeless memories with children and grandchildren is a key part of any family vacation and seeing kids' faces light up at the mention of a Disney cruise is priceless.

2. Exceptional Quality and Service. Disney is known for outstanding quality and service across all its operations, from theme parks and cruises to resorts and group tours. Guests expect that Disney's extraordinary attention to detail will be present in every aspect of the cruise experience. That gives these vacationers more confidence about booking their cruise – and Disney Cruise Line delivers. Guests will notice extra little touches everywhere, from the warm personalized greeting when they step onto the ship to the amazing blanket creations that appear in their rooms each evening. Dining room servers, stateroom staff and crew constantly go out of their way to make sure guests are having a magical time onboard.

3. Special Character Experiences. Disney character interactions are one of the many highlights of a Disney cruise and they significantly add to the overall vacation value. These special moments are unique to the Disney brand and create memories that last a lifetime. There are a wide variety of free Disney character Meet and Greet opportunities on Disney Cruise Line ships. Guests enjoy them immensely. It's a wonderful way to personally meet a variety of beloved Disney characters over a short period of time. While most character greetings are scheduled in advance, other impromptu appearances occur by surprise which adds to the fun. It's important to check your daily Personal Navigator newsletter or the Disney Cruise Line app for all the details on scheduled character greetings and arrive about 10-15 minutes in advance. Disney Princess Gatherings and Frozen Meet and Greet character encounters are always in high demand. Since space is limited, timed tickets are available advance. Reserve your time slots online before your cruise using the "My Disney Cruise" webpage or check with Disney Fantasy's Port Adventures Desk immediately after boarding to see if tickets are available. Meeting Marvel Super Heroes, Star Wars saga characters and others also take place in the Oceaneer Clubs on certain Disney Cruise Line ships including Disney Fantasy. Check your family's daily Disney Personal Navigator newsletter to see what's going on. If your kids want to meet a specific hero or take part in a certain course, talk with the Oceaneer Club Youth Counselors and they can tell you exactly when it will be going on so you won't miss it.

4. Branded Entertainment and Dining. Disney Cruise Line excels at entertainment and their original Broadway-caliber shows are outstanding. Guests can also enjoy the free first-run movies in their ship's theater. Popular Disney films are also shown throughout the day on the ship's big movie screen and there's a complimentary on-demand library available in staterooms as well. One of the most exciting entertainment features on a Disney cruise is Pirate Night, complete with fireworks and appearances by Captain Jack Sparrow. This event includes a huge "Pirates In The Caribbean" show and deck party under the stars. All of the Disney shows, movies and events are the kinds of entertainment guests would enjoy and pay extra for at home. These are also great opportunities for families to spend time together in a fun, engaging way. On Disney Cruise Line, entertainment can become part of the dining experience as well. Special performances and character appearances are integrated into Disney Cruise Line's rotational dining venues, such as in Animator's Palate on Disney ships and Tiana's Place on Disney Wonder.

5. Iconic Shopping Options. Disney Cruise Line understands how much their guests enjoy distinctive brand experiences. For the first time, Disney Cruise Line has partnered with Tiffany & Co. to open an exclusive Tiffany & Co. store on Disney Fantasy. This upscale boutique is a great place for guests to celebrate and commemorate special moments made on a Disney cruise. Tiffany merchandise prices start at $125 on Disney Fantasy. Guests can browse Tiffany's collections of jewelry and luxury accessories, including the Tiffany T collection and beautiful pieces featuring Tiffany diamonds. This partnership between two iconic brands enables Disney guests from across the country and around the world to personally shop at Tiffany & Co. and bring home their own special gift in Tiffany's signature little blue box.








Related Articles
Editor's Picks Articles
Top Ten Articles
Previous Features
Site Map





Content copyright © 2022 by Nancy Schretter. All rights reserved.
This content was written by Nancy Schretter. If you wish to use this content in any manner, you need written permission. Contact Nancy Schretter for details.