Choosing The Right European Cruise Experience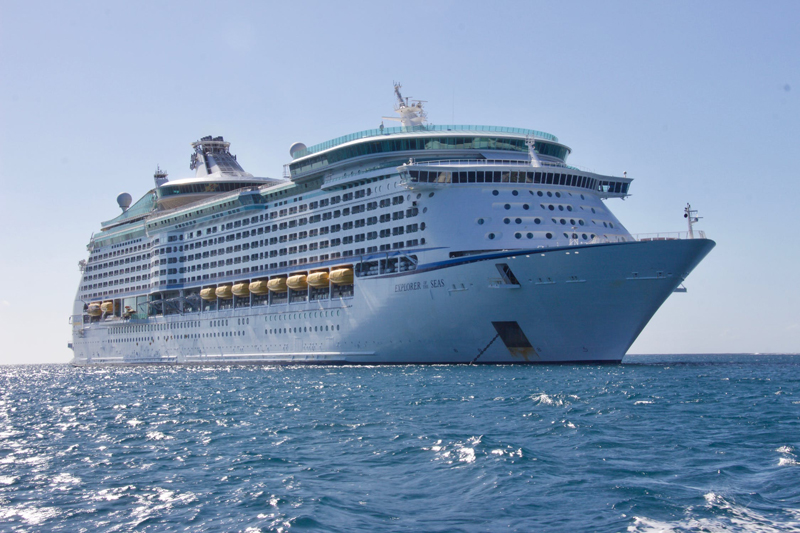 With proper planning, cruising in Europe can be a highly personalized experience. While Europe's enchanting cities and attractions are amazing, time spent onboard your ship can be truly memorable as well. If you're planning a European vacation, here are five great cruise experiences to consider for your next holiday.
1. Experience Relaxation.
Cruising is one of the most relaxing ways to travel through Europe. Simply unpack once and the wonders of Europe arrive at your doorstep each morning. Make sure to consider the type of experience you want when planning your European cruise. If relaxation is an important part of your vacation goals, choose your itinerary and shore excursions carefully. While Mediterranean and Baltic cruises can often be packed with back-to-back port days and long sightseeing tours, Norwegian Fjords cruises are generally more laid back. On these cruises, guests tend to focus on relaxing and fully experiencing Norway's scenic beauty. It's also important to pay close attention to the types of packages and amenities available onboard your ship, such as the spa. MSC Cruises offers excellent spa services onboard their ships and special experience packages focusing on relaxation, pampering and wellness. Tranquil sundecks and seating areas are available on MSC Cruises ships, too.
2. Experience Europe Onboard.
Selecting the right cruise environment will make a big difference in your European vacation experience, so research your options wisely. Carefully consider your needs, interests and preferred traveling style as well as those of your family members. If you want to truly feel like you're in Europe throughout your cruise, for example, choose a cruise line that offers a true European atmosphere onboard their ships. MSC Cruises gives guests the opportunity to fully experience Europe, both on land and at sea. MSC's European voyages have an appealing international flair. Guests will enjoy special touches such as dining rooms serving fine Italian wines and European dishes, traditional German festivals and cultural events, European-sourced entertainment, and listening to "Time To Say Goodbye" as your ship sails away from its embarkation ports. In addition, there are many European and international guests onboard, so you'll make new friends from countries around the world. No matter where you're from, your ship's staff is likely to speak your language. There are six official languages spoken onboard MSC Cruises ships, although English is the first official language spoken.
3. Experience Wellbeing.
Today's travelers often seek out opportunities to combine health and wellness with their vacation experience, and it's possible to do this on a European cruise as well. MSC Cruises offers an exclusive, highly personalized Wellness Experience onboard their ships. Developed in conjunction with Technogym, MSC's customized program allows guests to achieve their unique health and wellness goals while enjoying their European cruise. This innovative program includes a pre-sailing scientific aspirational questionnaire which helps determine the guest's personalized program while onboard. Once on the ship, Wellness Experience guests have individual in-depth appointments with a MSC Master Trainer and medical check-ups with the Doctor onboard. Fitness classes, specially designed shore excursions, healthy food and beverage menus and special stateroom amenities are included in the package. This is a wonderful way for guests to experience a transformational wellness vacation while enjoying the charms of Europe.
4. Experience Family Fun.
Sometimes European cruise vacations are all about making great family memories. Top family-focused ships offer attractions for every interest and age group. That's one of the many reasons why cruising is such an excellent option for a European family vacation. MSC Cruises' combination of amenity-laden ships, strong family focus and exciting itineraries adds up to a perfect European vacation for both parents and kids. MSC Cruises features a wide variety of kids and teens programs on their cruise ships. There's MSC Baby Time for little ones under 3, Mini Club Sailors for children ages 3-6, Juniors Club Pirates for kids ages 7-11, Y-Team for young teens ages 12-14, and the MSC Generation Teen Club for kids 15-17. Engaging activities are offered each day and are fully supervised by the ship's experienced multilingual children's entertainment staff. In addition to separate programs for kids and teens, fun activities for the entire family to enjoy are offered as well. Parents can take advantage of MSC's late-night "Kids Around The Clock" program from 11 p.m. to 2 a.m., letting them enjoy a great evening out while kids play with their friends. Parents and kids rave about MSC Cruises' special programming including the LEGO Experience, MSC for UNICEF Day, DOREBRO sports program, and Kelly & Kloe OnBoard themed activities and auditions. Special kids' menus are available at restaurants onboard and the cruise line's Happy Dinners and Fun Time Dinners programs let kids dine and have fun while parents enjoy relaxed evening meals together. MSC Cruises also offers special discounts for families on select European sailings. Children ages 11 and under cruise free when sharing the cabin with two adults, with taxes and fees additional. Shore excursions specifically designed for families are featured on MSC Cruises' European voyages as well. These tours come with special family-friendly pricing. MSC's kids programs also offer extended opening hours when the ship is in port, allowing parents to spend long days exploring their enchanting European ports of call while their kids are cared for by the experienced Youth Staff. See the MSC Cruises website for complete details.
5. Experience The Best of Everything.
If you're looking for a truly splendid European cruise experience, the MSC Cruises Yacht Club experience is for you. This luxury "ship within a ship" boutique hotel setting can be found on a number of MSC Cruises ships with European itineraries including MSC Divina, MSC Fantasia, MSC Meraviglia, MSC Preziosa and MSC Seaview. This is an excellent choice for upscale travelers who want to be pampered and have more exclusivity while cruising through Europe. MSC Yacht Club guests enjoy sumptuous suites, priority VIP boarding, personalized butler service, dining in the Yacht Club's private restaurant, entry to the Yacht Club's exclusive pool area and Top Sail Lounge, drinks included throughout the Yacht Club area, free 24-hour room service, and much more. MSC Cruises' Aurea Experience is another premium option that's available on all MSC Cruises ships. Aurea level bookings include a wide variety of guest amenities including the choice of top staterooms, priority boarding, unlimited drinks onboard, MSC's My Choice Dining with complete selection of dining times and reserved tables, a special spa package including a massage and thermal suite access, and even free premium ice cream and gelato. European cruises are definitely a sweet ride for those booking this upscale vacation experience.
If You Go:
For more information on MSC Cruises and its European voyages, visit their website at
www.msccruisesusa.com.


Related Articles
Editor's Picks Articles
Top Ten Articles
Previous Features
Site Map





Content copyright © 2022 by Nancy Schretter. All rights reserved.
This content was written by Nancy Schretter. If you wish to use this content in any manner, you need written permission. Contact Nancy Schretter for details.