5 Great Reasons To Use A Cruise Travel Agent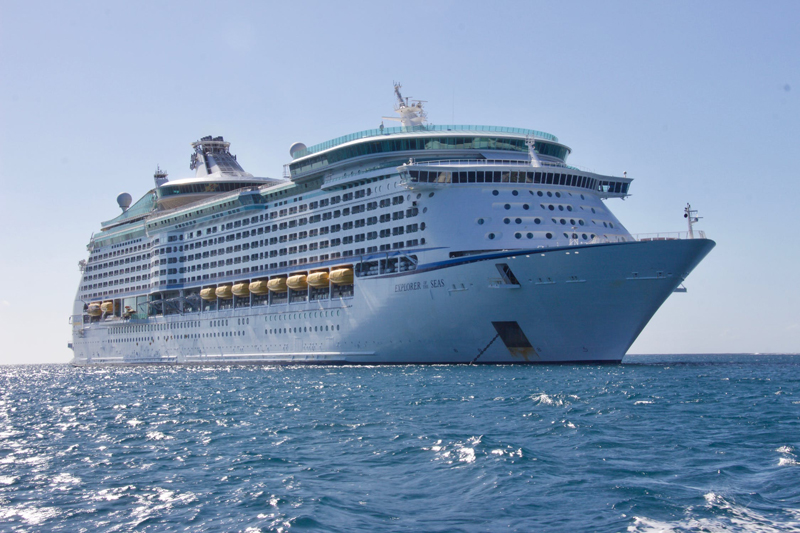 In today's Internet age of abundantly accessible information and quick online booking, it can be easy to think that there's no added benefit in using a knowledgeable travel agent. In fact, that notion couldn't be further from the truth, particularly when it comes to cruise bookings. An experienced cruise travel agent can save you time, money and countless vacation hassles.

Here are five great reasons to use an experienced travel agent when booking your next cruise:

1. Save time. Researching and planning a cruise vacation can consume hours of time checking websites, booking engines and message boards for insights and deals. While there's tons of information available on the Internet, it can be hard to determine how accurate it is and how it pertains to your specific needs. A top cruise travel agent can quickly provide you with all the information you require - and usually it's free of charge. While some travel agents charge fees for planning land vacations, most cruise travel agents do not charge a fee for making cruise bookings and their commissions are paid by the cruise lines.

Talk with several travel agents who specialize in cruises to find one that best fits your needs. If you're interested in a specific type of cruising experience, such as a family cruise or a river cruise, look for an agent that knows that niche well. When interviewing travel agents, also ask if they are affiliated with the American Society of Travel Agents (ASTA) and if they are a CLIA certified cruise counselor. Both of those organizations provide lists of certified agents on their websites. Some large travel agencies have preferred status with certain cruise lines, which can lead to special perks and deals. You may want to inquire about that as well.

2. Book the right cruise vacation. There are a number of variables to consider when booking a cruise. Finding the perfect one can be complicated. Vacationers must sift through hundreds of choices to get it right. In addition to choosing the right cruise line, it's important to find the right cruise itinerary, the right ship, and the right stateroom. Every cruise line and ship is somewhat different. Itineraries vary significantly, and some ports are better for certain interests and activities than others. Based on their in-depth knowledge, top cruise travel agents can help you find a variety of cruise options that best match your needs, expectations and budget. They can explain the differences between the various choices and how they might affect your cruise experience. This can be particularly important, since the cruise you most enjoy is likely to be the one that best matches your needs and vacation expectations.

3. Uncover great cruise deals. Experienced cruise travel agents have access to some of the best cruise deals and can quickly give you up-to-date information on stateroom availability for your travel dates. In addition, cruise travel agents may be part of large travel companies or groups that can provide group rates, special perks, and attractive amenities. Rather than spending hours searching for low prices and specials on the Internet, let a good cruise travel agent do the work for you. Your agent can also help you purchase the right travel insurance package to help protect your vacation investment.

4. Find out critical information. Experienced cruise travel agents live and breathe the world of cruising – and they know that things can sometimes change unexpectedly. Cruise travel agents can quickly let their clients know about modifications to their cruise itineraries that may arise due to bad weather, equipment problems or other issues. They'll also immediately alert clients to sailing cancellations should anything unfortunately occur. Based on this information, travel agents can help their clients make new arrangements and adjustments to their vacation plans. Cruise travel agents also have a wealth of knowledge and can give you the inside scoop on what to pack for your cruise, advice on what to do in ports of call, and other helpful insights. They can also help clients accurately evaluate trip insurance policies and determine which choice is best for them.

5. Get help fast if something goes wrong. Travelers often focus on some of the previous four reasons to using a cruise travel agent, but most don't think about what happens if something goes wrong with their vacation. Bad things can happen, and it's when the going gets rough that travel agents can truly shine. Your trusted travel agent is just a quick call away and can provide assistance if your flight is significantly delayed or cancelled, if severe weather occurs, an emergency happens, or if an illness causes you to have to cancel your cruise. A cruise travel agent can also act as an advocate if your stateroom or travel arrangements are not as expected. They can step in to help you resolve a problem and since they (and their agency) are a source of multiple bookings, they may be able to encourage the cruise line to arrive at a better solution than you would be able to do on your own.













Related Articles
Editor's Picks Articles
Top Ten Articles
Previous Features
Site Map





Content copyright © 2023 by Nancy Schretter. All rights reserved.
This content was written by Nancy Schretter. If you wish to use this content in any manner, you need written permission. Contact Nancy Schretter for details.