Choosing The Right Cruise Itinerary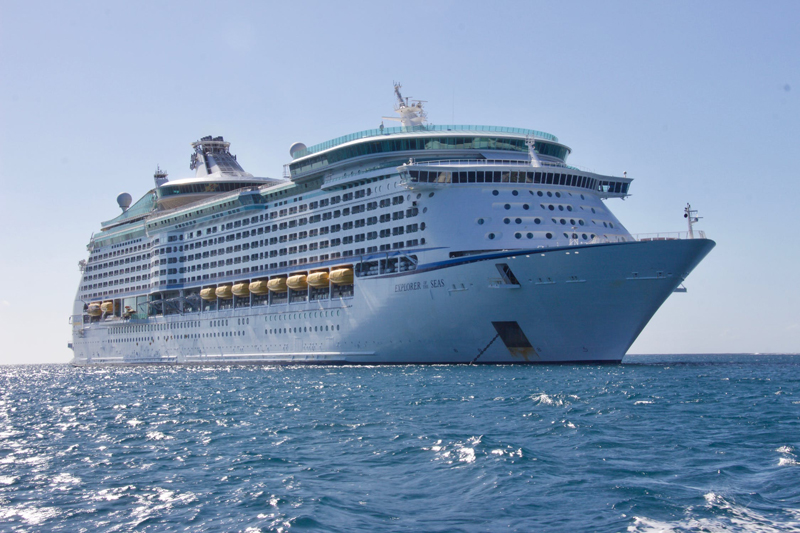 Today's cruise lines offer a wide variety of itinerary options. Vacation shoppers will find something for every interest and budget. The vast array of itineraries can make it confusing when trying to narrow down your choices, however. This is particularly true for first-time cruisers or those with limited experience. Working with a cruise travel agent can help with this process.

If you're trying to select a cruise itinerary for your next cruise, here are seven questions that will help you zero in on the right fit:

1. What's your vacation budget? Cruise vacations are generally an excellent vacation value, even on a limited budget. There are a wide variety of options available, no matter how much you are planning to spend. Instead of letting your budget determine what you think you can afford, stay somewhat flexible at this stage. Cruise lines typically offer a number of special promotions and sales to entice guests and help stretch your vacation dollars. Continue to ask yourself questions rather than limiting your options at this point and focus on finding the best fit. You might be surprised to find out what you can actually afford.

2. How many nights do you want to cruise? Cruise itineraries come in a variety of lengths, from 2-3 nights to a week or more. In order to help narrow down your options, decide how much time you want to spend on your cruise. If you have a full week available for vacation, you might be interested in taking a 7-night cruise. On the other hand, you may prefer to have a day or two at home to relax before returning to work. Long weekend cruises are typically 3-4 nights in length, but there are a few 5-6 night options as well.

3. Do you want to drive to your cruise? Eliminating major transportation expenses can save hundreds or even thousands of dollars, allowing travelers to stretch their vacation budgets. Cruises depart from over a dozen home ports around the United States. Check with a travel agent or on sites such as VacationsToGo.com to find out more about available cruise itineraries departing from a port city conveniently located near you.

4. When are you planning to sail? If your vacation dates are set in stone, it may determine the kinds of cruise itineraries available to you. Cruises to certain destinations, such as Alaska and Bermuda, are available at set times of the year. Others, such as the Caribbean and the Bahamas, are offered year-round. If your dates are flexible, check to determine which months have the most favorable weather for the destination(s) you have in mind. Keep in mind that some sailings, particularly those that depart from the Mid-Atlantic region during the winter months, may involve several days at sea during rough or cold weather. It's important to weigh the costs and benefits of these options when choosing these itineraries and sailing dates. Cruises during the fall hurricane season also have potential drawbacks to take into consideration.

5. What do you want to do on your cruise? Some cruise itineraries are filled with beach and water sports options, while others head to colder climes or places filled with historical sites. Consider your personal interests and how you want to spend your in-port days on your cruise. This could assist in selecting your optimal cruise itinerary. It may also help you to determine how many days at sea you would prefer.

6. Is the ship your vacation destination or are ports of call more important? Enjoying ship amenities and spending relaxing at sea are key parts of a cruise vacation for many guests. Others prefer to spend every day possible exploring new ports of call. Determining what gives you the most enjoyment can help to narrow down itinerary options. If relaxing on your ship is important, try to choose a cruise itinerary that provides more days at sea. It's also important to consider your energy level. Exploring four ports in a row can be exhausting. If you would like something a bit more tranquil, look for itineraries that offer one day at sea in between visits to multiple ports of call.

7. Who's coming with you on your cruise? Travel experts have found that the most successful vacations are those that involve everyone in choosing the destination and planning for their trip. Working together surfaces important information and helps cement the "buy-in" process. If you're traveling as a couple or part of a family group, make sure to talk about your upcoming vacation and get input from each member of your group before choosing an itinerary. Through these conversations, you will learn more about each other's preferences. That will help you to choose a cruise itinerary that everyone will enjoy.






Related Articles
Editor's Picks Articles
Top Ten Articles
Previous Features
Site Map





Content copyright © 2023 by Nancy Schretter. All rights reserved.
This content was written by Nancy Schretter. If you wish to use this content in any manner, you need written permission. Contact Nancy Schretter for details.