Plan An Alaska Cruise Tour To Fairbanks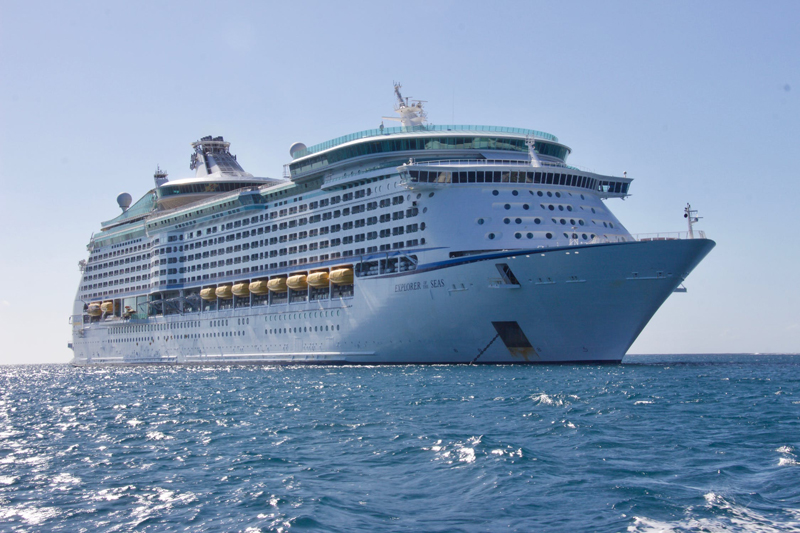 Vacationers on a northbound Alaska cruise arriving in Whittier or Seward often choose to take a post-cruise land tour of Alaska. It's a great way to experience all of the scenic beauty Alaska has to offer. While cruise lines and other suppliers offer group land tours, it's often cheaper and more fun to do it yourself – particularly for families or other groups.

Cruise passengers can take a transfer to Anchorage, pick up a car, and drive north to Talkeetna, Denali National Park and Fairbanks. Allow plenty of time for your drive. There is so much to see including wildlife, stunning mountain vistas, and much more. It's wise to set aside several days for your trip, particularly if you plan to visit Denali National Park along the way.

The drive from Anchorage to Fairbanks would be a killer without a stop in Talkeetna. This tiny town is the main staging area for climbers waiting to begin their Denali expeditions and is said to be the inspiration for the Emmy Award-winning television series "Northern Exposure." Talkeetna is a great place to get a feel for life in a small Alaskan community. There are two large lodges available for overnight stays here and both are very popular with cruise tours groups. Make your reservations early.

Talkeetna is a popular departure point for a number of Denali flightseeing tours as well as several whitewater rafting trips. This tiny town with a trading post and one stop sign is a wonderful spot to chill out and learn more about Denali, formerly known as Mount McKinley. Have a hearty breakfast at the Talkeetna Roadhouse while listening to waiters and guests talk about their climbing experiences and other Alaskan adventures.

It takes an average of 21 days for climbers to reach the 20,310-foot summit of Denali, but historically less than 60% of the expeditions make it to the top of the mountain. In 2014, only 36% of climbers reached Denali's summit. The pictures and mementos lining the walls of Talkeetna Roadhouse attest to the difficulty of the journey. Although many travelers come to the Roadhouse for the authentic atmosphere, the food here is particularly memorable. Make sure to sample the huge sourdough pancakes and massive cinnamon rolls, and even take a couple of pieces of pie for the road. The baked goods at Talkeetna Roadhouse are outstanding.

The stretch of George Parks Highway from Talkeetna to Fairbanks is long, so plan on breaking it up with a few stops. The views of Denali can be breathtaking from the highway on a clear day and there are plenty of spots to pull off the road for photos. Be aware that glimpses of the mountain aren't always available, however. Denali is only completely visible about 20% of the time during the summer months. You'll also find plenty of opportunities for wildlife spotting and scenic views along this road as well.

Those flying home from Fairbanks will plan to visit Denali National Park on their way north. Others may drive round-trip or make the journey one way to Fairbanks and take the train back to Anchorage. In either case, plan to spend several days taking in the wonders of Denali National Park while traveling to or from Fairbanks.

Upon arriving in Fairbanks, check into your hotel and relax for a while – but not too long. Fairbanks is packed with vacation adventures. Pan for gold at Gold Dredge No. 8, take a riverboat cruise, visit the Santa Claus House and reindeer in the little town of North Pole, tour the University of Alaska's Museum of the North, and experience the extremes of temperature at historic Chena Hot Springs Resort. The trip out to experience Chena Hot Spring's naturally heated waters and world-renowned ice hotel is particularly memorable.

Gas stations are often few and far between in Alaska, and the road to Chena Hot Springs is no exception. Moose sightings along Chena Hot Springs Road are significantly more plentiful than opportunities to fill up your car's gas tank. If you go, watch out for wildlife along the sides of the road (and crossing it) and make sure not to ignore those "last gas station" signs. Once at Chena Hot Springs, the "hottest" and "coolest" attraction in Alaska will not disappoint. Take time to bask in the heat of the outdoor mineral hot springs and curl up on an ice bed in one of the largest year-round ice environments in the world.

Vacationers staying overnight at Chena Hot Springs Resort in August and September may have the opportunity to see the aurora borealis, or Northern Lights. Visitors to Alaska can sometimes see the aurora borealis around Fairbanks in late August or September as well, but it's a bit less likely due to light pollution. Leave a request at your hotel's front desk for a wake-up call if the Northern Lights appear. Although the Northern Lights may be seen from your Fairbanks hotel, sometimes the best views can be found around the pullout area by the Museum of the North on the University of Alaska Fairbanks campus where there is less light pollution. Locals say the aurora can be best viewed from the dark skies around Ester, but in the middle of the night you may decide to skip that trip.








Related Articles
Editor's Picks Articles
Top Ten Articles
Previous Features
Site Map





Content copyright © 2021 by Nancy Schretter. All rights reserved.
This content was written by Nancy Schretter. If you wish to use this content in any manner, you need written permission. Contact Nancy Schretter for details.