Siem Reap the gateway to Angkor Wat, Cambodia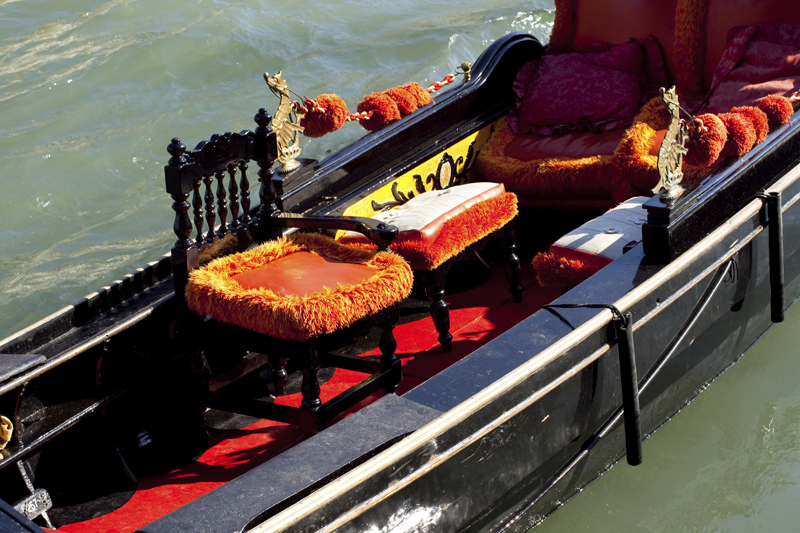 Siem Reap is the gateway to Angkor Wat. Siem Reap, literally means the "Defeat of Siam", is the most prosperous region of contemporary Cambodia. Its close proximity to the Angkor Wat temple complex has turned the city into one of the world's premier travel destinations. More than one million travelers visit Siem Reap every year to explore over a thousand years of Khmer heritage built near Tonle Sap Lake, the foundation of the economic power of the ancient Cambodian empire.

The heart of Siem Reap's tourist district is known as Old Market, or Psah Chas. This part of town is home to a large concentration of restaurants and shops geared towards an ever-increasing number of American, British and European tourists. The influx of tourism has transformed a quiet little city into a bustling downtown area with an large array of restaurants, bars and nightclubs that rivals any college town along with a night market that keep going well past midnight.

For a tourist, the primary attraction to Siem Reap is the Angkor Wat and the Angkor Temple Region, which blankets more than 300km of northwestern Cambodia. The Angkor Temple Complex has been designated a UN Heritage Site and consists of hundreds of structures from the 9th to the 14th century that tell the story of the rise and fall of the Khmer empire. This vast collection of historical structures are decorated with intricately carved, priceless Khmer artwork and that provide an archaeological and a pictorial history of an empire that ruled much of southeast Asia for five centuries.

When the morning light washes over the overgrown temples and ruins of Angkor Wat, a simple Siem Reap sunrise becomes a profound event. The ancient structures are contained within one of the largest religious complexes in the world. The complex and the 12th century Angkor Thom royal city are considered the main reasons to visit Siem Reap. Angkor's vast complex of intricate stone buildings includes preserved Angkor Wat, the main temple, which is pictured on Cambodia's flag. Giant, mysterious faces are carved into the Bayon temple at Angkor Thom.

The Angkor International Airport is less than 15 minutes from Siem Reap's town center. Most flights arriving at Angkor International Airport are Vietnam Airlines, which offers services from Phnom Penh, Cambodia, Bangkok, Thailand or Ho Chi Minh City. Transportation into the city by car or tuk tuk is easy to find. There is a $20 visa fee upon entering the country and another $25 exit fee when you leave. If you have US dollars, there is no need to change currency when you arrive; almost all business in Cambodia is conducted in U.S Dollars.

Siem Reap's city center is best explored on foot or on "tuk tuk" although not luxurious, are easy to find and inexpensive. The price of a tuk tuk ride to the market is about 1 USD per person and you will do plenty of walking while exploring the Angkor complex. Unlike many popular tourist destinations around the world, Siem Reap reports very low crime rates, even at night. So feel free to take a moonlit stroll down Pub Street or along the Siem Reap River.

Siem Reap Restaurants are the gemstones of Cambodia's dining culture. Showcasing the culinary traditions of the Khmer people mixed with hundreds of years of French colonialism, the city's restaurant and bar scene offers gourmet food and a lively atmosphere with a very European feel and deals that can't be beat. Enjoy local dishes served in a wooden bodega, or experience the flavor explosion of Khmer-Asian-Western fusion cuisine. The world's best dried snake salad must be tried.

The official language was until recently still French and you can get by almost anywhere with English, in the city. The Angkor National Museum, is home to a breathtaking gallery of 1000 Buddhas, and is one of it's premier attractions. The must see Siem Reap temples are Ta Prohm, Angkor Wat, and Angkor Thom. The iconic pictures definitely warrant your taking your DSLR to shoot.

Put Siem Reap Cambodia on your to-do list for vacations and remember that the recommended dates are from October to March when the weather is most comfortable.

Angkor like Rome, is a place to be savoured, not rushed, and this is the base from which to plan your adventures. Still think three days at the temples is enough? Think again, with Siem Reap a week is a choice worth making.



Related Articles
Editor's Picks Articles
Top Ten Articles
Previous Features
Site Map





Content copyright © 2022 by Marianne de Nazareth. All rights reserved.
This content was written by Marianne de Nazareth. If you wish to use this content in any manner, you need written permission. Contact Marianne de Nazareth for details.