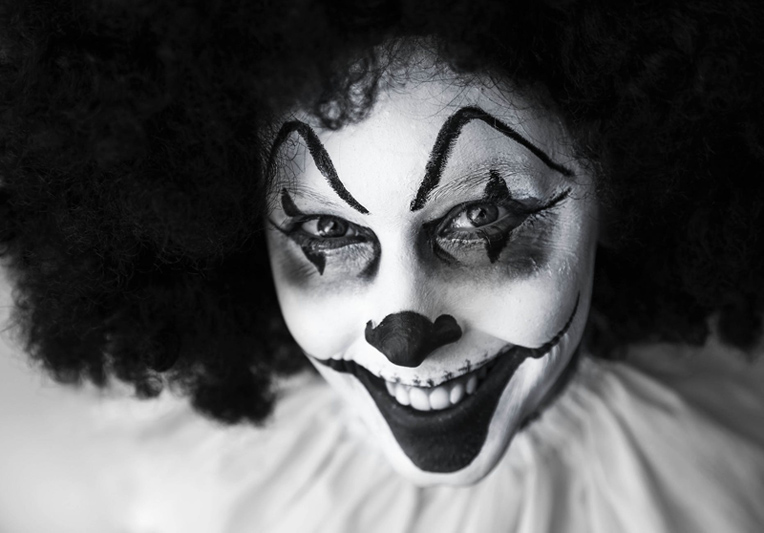 Directed by Tim Miller
Written by Rhett Reese and Paul Wernick, based off a character created by Fabian Nicieza and Rob Liefeld
Release Date: 12 February 2016
Running Time: 108 minutes
Editor's Rating: 4 Indian love triangles out of 4 (shoutout to Dopinder!)


Greetings, readers. I'm going to start this week's article with a friendly reminder. Today's movie, Deadpool, is rated R for a reason. Do not take your kids to this film. Not because it's violent, full of sex and boobies (a dongle, too), or even because it has more creative swearing than a someone playing a Mario Maker level, no. If you take anyone under the age of eighteen to see Deadpool, their face will melt a la Raiders from the sheer force of the awesome events happening on screen. Only someone eighteen or above has built up the accumulated life experience and mental wherewithal to endure the tidal wave of happiness, unicorns, and rainbow kitten farts that is Deadpool.

Please, think of the poor theatre attendants. When I went to see it, some poor saps brought their eight-year-old thinking they could slide. Well, they did. On their kid. They had to take what they could suck up of him home in a popcorn bucket. I have no idea what happened afterward, I just know the attendants could not have had a good time cleaning up what the parent's couldn't salvage.

I remember sitting down to see the original X-Men in theatres when I was a kid. When my parents went to movies, they always went to one theatre: the MJR Southgate Cinema 20. It was the best theatre in town, and by best I mean "hey, at least your feet are sitting in old soda rather than old wee-wee." We went to see X-Men opening day, so the theatre was a madhouse. Every seat was filled, and we stuck ourselves in some uncomfortable corner and got ready to watch. Even though now thinking of the line "Do you know what happens to a toad when it gets struck by lightning" makes me cringe, back then I didn't care. The X-Men were my jam, and still are. I watched the cartoon religiously when I was an even younger kid. I also owned a couple of Wolverine comics, but I was more a Sonic the Hedgehog guy when it came to those. So, watching Wolverine and friends on the big screen was the fulfillment of many a wish.

Then as the years went on, more and more superhero movies came out, some of them good (Spider-Man), some of them bad (Spider-Man 3), but really, I just ended up getting bored with them. Some movies brought my interest back (The Avengers, Guardians of the Galaxy), but there were just as many ready to take my interest away (Elektra, Daredevil). As a result, I became more and more ambivalent to superhero movies. I'd see 'em when I saw 'em, but I really wasn't going to go out of my way, or put as much of my wallet as I could forward to see whatever new blockbuster either Marvel or DC had ready for me this year.

Then they announced that they were doing a Deadpool movie. I immediately looked into how they were doing it, because he had already appeared in another film, and somehow, the hero nicknamed "The Merc with a Mouth" had his mouth sewn shut. It was a damn travesty, considering they had cast Ryan Reynolds, an actor even the comic book version of Deadpool claimed he looked like back in 2004. But not only did Reynolds have the looks, he also had the attitude, wit and comedic timing to do justice to the character that comic books had established since 1991, so that basic neutering of his character on screen was even all the more terrible.

But when I read into this one, I was actually pretty optimistic. Reynolds was back, but everyone who turned his first appearance into crap weren't. Then Deadpool's marketing campaign kicked in, and I thought this might be the film Deadpool deserved. However, Hollywood being Hollywood, I was still afraid. Then the trailer hit, and I went into a straight-up frenzy. This film was going to be amazing, and I couldn't wait.

I had to see Deadpool where it all began for me so many years ago: MJR Southgate Cinema 20, on a massive screen, bigger than what I saw X-Men on. My feet weren't in a puddle of Mountain Dew, they were on a nice, dry, faux-marble floor, and the armrests were the actual size of my arm. It was magical. Then the movie started.

Wade Wilson is a wisecracking ex-special forces soldier turned mercenary. Not having enjoyed his time in the service, he's started selling his "special skills" to people in need and with money. His base of operations is Sister Margaret's School for Wayward Children, a den of similar scumbags with varying levels of moral flexibility. His best friend and bartender at Sister Maggie's, Weasel, runs what he calls a "Dead Pool," a bar-wide gamble on which merc won't return from their latest job. It's at this bar that Wade meets Vanessa, a fellow miscreant who can match him tit-for-tat with every quip, every little psychotic nuance of his personality. And so, like every great love story, the boy takes his girl, looks deeply into her eyes, and plays skee-ball with her. Lots of skee-ball. I mean, a whole buttload of skee-ball. He even lets her toss a little.

But alas, nothing gold can stay, and Wade gets diagnosed with something like five terminal cancers at once. Facing down the inevitability of her other half's death, Vanessa drives herself insane trying to think of ways to try and fight this completely unwinnable battle they've just been thrown into. Wade, unwilling to put her through even more trauma by watching him die, tries to run off, but Vanessa will have none of it. At this point, a decidedly creepy Jack-Webb-meets-David-Koresh secrety-agent-type gives Wade a card for a program that he claims will cure his cancer so he can keep his life with Vanessa. At first he declines, but as everything starts taking its toll, he quietly packs his things as Vanessa is sleeping and contacts Jack Koresh. What ends up happening is less rehab and more Guantanamo Bay, but the program ends up giving him superhuman healing abilities, super strength, and more at the expense of his appearance: the cancer ended up metastasizing all over his body, making him look more like a cheese pizza golf ball instead of a man.

However, in doing this, he also seems to become self-aware. He understands that he is a character in a story, and he understands all of the conventions and tropes that come along with them. He adopts the name Deadpool, because guys like him need a hero name that's referential to his/her experience but also sounds really cool. With secret identity and backstory complete, he sets out to find the man who turned him into a monster… and turn him inside out.

I knew this was going to be a good movie. I knew it was going to be too cool for me and really awesome, but what I really wasn't expecting was the comedy. Deadpool was always a funny character, but the amount of time I spent laughing during the movie was actually more than I spent thinking about how awesome the action was. Ryan Reynolds, TJ Miller, Leslie Uggams, and Morena Baccarin have great comedic chemistry amongst themselves, and they kept the film fast and hilarious throughout. Colossus was also a great choice as a foil and straight man to Deadpool's shtick.

To put it simply, Deadpool renewed my enthusiasm in the superhero genre. It was a movie that served its source material well, and did everything it could to be an awesome interpretation of it. The result was the easily the best movie I've seen in 2016, and possibly the best movie I've seen for the past couple years. If you're like me and felt disenfranchised by superhero movies as the years have plodded on, you owe it to yourself to sit down and see Deadpool. It'll make you fall in love again.

** I watched this film in theatres. I was not compensated for this review.**


Related Articles
Editor's Picks Articles
Top Ten Articles
Previous Features
Site Map





Content copyright © 2022 by Ricardo Castano IV. All rights reserved.
This content was written by Ricardo Castano IV. If you wish to use this content in any manner, you need written permission. Contact Ricardo Castano IV for details.