5 Ways To Plan An Awesome Culinary Cruise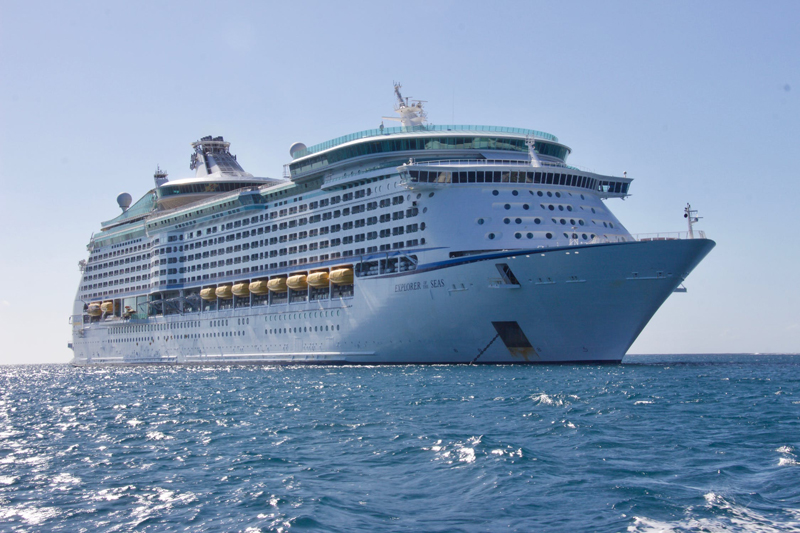 Cruise vacations offer a wide range of appealing dining and culinary options. In fact, culinary experiences are ranked as one of the most attractive aspects of a cruise vacation. All of the best dining options aren't located onboard the ship, however. There are some wonderful culinary experiences waiting for guests in every port of call.

If you want to turn your cruise vacation into a true culinary experience, here are five tips to keep in mind:

1. Make Specialty Dining Reservations Early. Most of today's ships offer at least one alternative dining option for guests. On some larger ships, guests may have a dozen or more choices. Sometimes these specialty dining venues are a true culinary treat. These options are great choices for a special night out and add variety to the cruise experience. They also carry a per person surcharge, ranging from as little as $10-$15 to $85 or more. To ensure the most enjoyable experience, it's best to research your options in advance. Menus are often available online. If your heart is set on enjoying a certain specialty dining experience on a set date and time, make your reservations as early as possible. This is particularly true if you're celebrating a special occasion or cruising with a large group of family or friends. Popular alternative dining reservations often book quickly. Some cruise ships also offer special alternative dining offers on the first night of the cruise. Check to see what deals are available once onboard.

2. Explore All Shipboard Dining Options. When researching your ship's restaurants, make a list of all those that are appealing so you can check them out once onboard. It's wise to explore the ship's dining venues early in the cruise to see which dining areas you like best. Those who enjoy casual dining in the evening should consider visiting the ship's buffet restaurant for dinner. Buffet venues often serve the same dishes as the main dining room and guests can dine in shorts if they'd like. Your ship may also offer multiple free venues for both breakfast and lunch. If you're on a Norwegian Cruise Line ship, try O'Sheehan's for breakfast. Carnival's BlueIguana Cantina is another excellent option for a tasty breakfast at no additional charge. In addition, make sure to sample restaurants that are known for their exceptional food, both at sea and ashore. MSC Cruises' partnership with Eataly is a perfect example. If you're sailing on the MSC Divina or the MSC Preziosa, don't miss dining at the Eataly restaurants onboard. Sampling their authentic Italian dishes will be one of the highlights of your cruise.

3. Participate in Onboard Culinary Classes. Memorable culinary experiences are now being offered as part of the activities program onboard ships. Guests can often take cooking classes, sample a variety of wines, and even try out craft beers at various locations around the ship. Read over your ship's daily program when it's delivered to your stateroom and sign up for appealing culinary programs and activities early. Popular culinary activities and tastings tend to sell out in advance.

4. Experiment and Try Something New. One of the most enjoyable aspects of cruise ship dining is the opportunity to try new things. While it may seem odd to order more than one appetizer or main course on land, it's often the norm on many cruise ships. And best of all – there's no extra charge for the additional dishes. So take the opportunity to be a little adventurous when dining at sea. After all, if you find you don't like what you've ordered, you can always ask for something else. One of the benefits of having the same wait staff at dinner is that they quickly learn your preferences. Ask them for their recommendations and they may introduce you to some delectable new foods. Alternatively, if you have a favorite cruise line dish or prefer a slightly different selection of side items, it doesn't hurt to make a special request every once in a while as well.

5. Sample Authentic Local Cuisines in Ports of Call. Some of the most memorable culinary experiences can take place in ports of call. Don't miss them. Advance research is often needed to make the most of your visits. It helps to be well informed and make advance reservations if needed. Investigate private and culinary-oriented group shore excursion options, both independently and through the ship. These might include food tasting tours, winery tours with private tastings, visits to local markets, meetings with local producers and foodie entrepreneurs, and meals at top local restaurants to sample authentic cuisines. Independent trips can be fun as well. TripAdvisor, CruiseCritic and other online sources of user generated content are often helpful in identifying the best guides, shore excursions and local spots.

If you happen to have any food allergies or requirements, let the cruise line know as far in advance as possible. They can make sure that your special needs won't detract from the culinary aspects of the cruise experience. Cruise ship kitchens and dining staff are generally adept at handling food allergies and dietary intolerances, as long as they are given proper notice. If you or members of your family have dietary restrictions, let the cruise line know as early as possible – preferably at time of booking.

Once on board your ship, double check with the maître d' and the wait staff to ensure they are aware of your dietary needs. Ask which dining venues can accommodate food allergies and restrictions. All venues may be able to meet your needs on some ships, but that may not be the case on your vessel.






Related Articles
Editor's Picks Articles
Top Ten Articles
Previous Features
Site Map





Content copyright © 2022 by Nancy Schretter. All rights reserved.
This content was written by Nancy Schretter. If you wish to use this content in any manner, you need written permission. Contact Nancy Schretter for details.