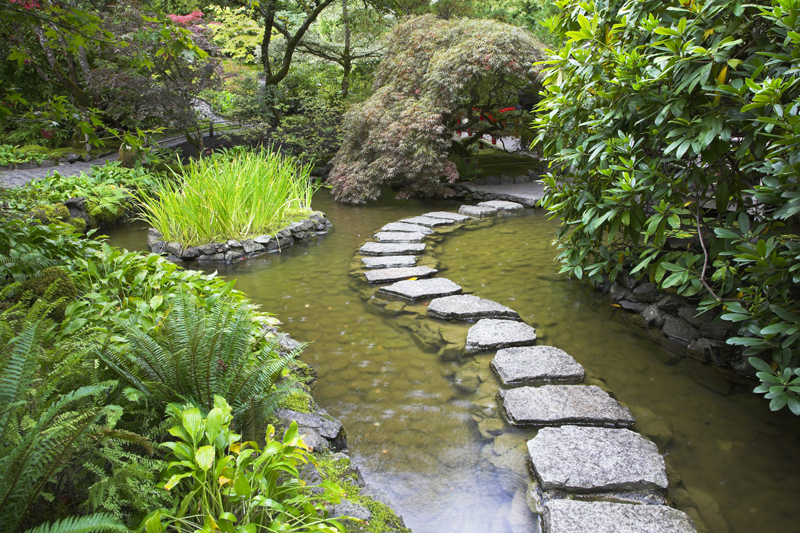 Myrtle is a member of the Myrtaceae or myrtle family. The plant is related to bottle brush tree, eucualyptus, and guava. Depending on the climate and growing conditions, it can be an evergreen shrub or tree.

Myrtle is generally a bushy, dense, freely branching plant with multiple trunks. When young, the plant is initially upright, but over time it becomes rounded.

The ultimate size does depend on growing conditions and the climate. In warm areas, myrtle has been known to reach 15 feet in height with a matching spread. In colder areas, this species typically is only four or five feet or so.

Myrtle is sometimes leafless near the base. The plant is noted for its lovely, aromatic, light brown bark.

The fine textured, glossy foliage, which happens to be one of the plant's best features, is especially gorgeous. This is usually opposite but sometimes forms whorls. The scented, entire, pointed, deep green leaves smell like juniper, especially when crushed. The pleasant fragrance comes from the aromatic glands dotting the foliage.

Crowded together near the tips of the branches, the leaves grow on two-inch-long reddish stems. The oval to lance-like or ovate foliage is one to two inches long. This is lighter colored underneath.

Opening from pink buds, the flowers emerge from spring to fall, depending on the location. In Georgia, this typically happens in May and June. In Florida, flowering occurs during spring and fall. In England, these make their appearance in July and August. This blooms from May through July in the Mediterranean.

The star-shaped blossoms are highly scented. These are often solitary. They're ¾ inch wide. Sometimes, the blossoms form clusters in the upper leaf axils. These long stalked, very long lasting flowers are often pure white, but can have pink tinges, particularly on the reverse side.

These feature about five spreading petals and sepals. Certain varieties, such as Flora Pleno, produce double blossoms. The very prominent, yellow stamens, which form bunches, resemble brushes.

This plant is particularly fruitful when growing in rich soil. The blackish-blue, blackish-purple, or black berries can be hidden among the leaves. A variety with white fruits is available. The chalice shaped, drooping fruits are ovoid to round with a small crown on the top.

They're ½ inch in length. Containing many seeds, these ripen in the fall. In colder climates with short growing seasons, the fruits may not have time to ripen.










Related Articles
Editor's Picks Articles
Top Ten Articles
Previous Features
Site Map





Content copyright © 2023 by Connie Krochmal. All rights reserved.
This content was written by Connie Krochmal. If you wish to use this content in any manner, you need written permission. Contact Connie Krochmal for details.