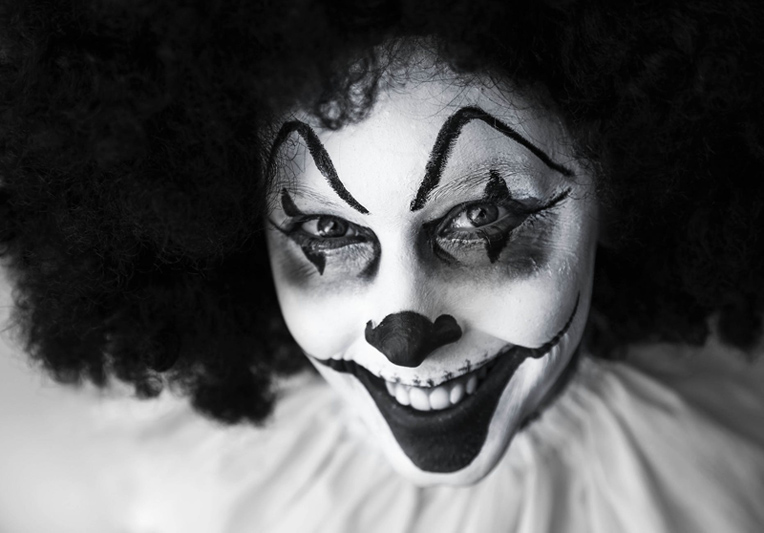 Directed by Richard Linklater
Written by Skip Hollandsworth and Richard Linklater (screenplay), based off a magazine article by Skip Hollandsworth
Release Date: 16 June 2011
Running Time: 99 minutes
Editor's Rating: 3 disgusting-looking pieces of pecan pie out of 4


The tiny town of Carthage, Texas is nestled in the heart of East Texas. You see, we're told very early on by Texas's citizens that it's so gigantic it needs to be split up into five sections. The others are irrelevant, but East Texas is the self-proclaimed beginning of the South. The scents of cornbread and banjo music start here, and so do the genteel attitudes and subtle to not-so-subtle Driving Miss Daisy racism. And it's here, in this bosom of sweet tea and Merle Haggard, that a little old lady gets murdered in cold blood.

Enter Bernie Tiede. He's a genial and meek little guy who's just landed a job as an assistant funeral director in Carthage. His personality and sensitivity makes him a godsend at his funeral home, where he makes the citizens of Carthage feel as good as they possibly can on their saddest days. This, combined with his outgoing, social butterfly nature makes him one of the most beloved people in town. It's through these experiences that he meets Marge Nugent, the town's most recent widow and most wealthy citizen.

Unfortunately, Marge doesn't really have many friends. Some may say it's because she's a rather reserved and lacks interpersonal skills. Most, however, will say it's because she's a cold-hearted wack-a-doodle who couldn't give a crap less about the people she interacts with. It also doesn't help that she has taken her husband's previously generous money-lending business and made it much more restrictive. Nothing's going to get you on a person's bad side quicker than turning down their loan when they need it most. But as Bernie handles Marge's husband's funeral, he naturally befriends her and the two strike up the most diametrically-opposed friendship in town.

Through Bernie, Marge finally has the buddy to do stuff with now that her husband is gone, and she wants to travel. However, small towns being small towns, the rumor mills start running, accusing Bernie of manipulating Marge for her money, to Bernie being gay, and everything in between. But the reality of the situation is a bit more disturbing: Marge is becoming overly attached to Bernie's nature, wanting to have him for herself. She ends up firing all of her servants so he can take care of her full-time. He's getting her medications for her, making her food, keeping her house tidy, and she's repaying him with trips to exotic destinations that he would otherwise never see. But after a while, Marge's abuse and isolation becomes too much for Bernie to bear, and he ends up snapping one day, shooting her in the back four times and stashing her body in a chest freezer.

This puts Bernie in a very unique position. For the longest time, he's been the only person to actually see hide or hair of Marge. So it turns out covering up her death is much easier than he expected, and with power of attorney over her assets, he can pretty much do whatever he wants. While some people might go out on a ridiculously self-indulgent spending spree, Bernie does that, but for the people of Carthage. For nine months, he spends Marge's money improving the quality of life for everyone in the town, while doing nothing for himself. But when his deed is uncovered, the subsequent murder trial is so polarizing in Carthage that the district attorney orders the trial to be moved to another city so he won't get acquitted. And unless you Google the outcome, because this actually happened, I won't spoil it here.

Instead, I want to talk about how the film is shot. It's an odd kind of documentary, with actual actors recreating scenes and also interacting with the actual townspeople of Carthage. It makes for a seamless Modern-Family-meets-Bowling-for-Columbine manner. It's only at the end of the film do you see that yes, those spots where they were doing one-on-one interviews with townsfolk were actual citizens voicing their opinions on the murder, Bernie, and Marge. Jack Black and Shirley MacLaine do a great job together as Bernie and Marge, with Jack Black stealing the show, but not for the reasons he usually does. Rather than be hammy or over-the-top as usual, he delivers a subtle performance that nails the real-life character. It's a pleasant show of versatility for a guy who is celebrated as a goofy dude.

Overall, the film is a pleasant, if not a bit disturbing. There is definitely a darkness within Bernie, and it makes for a few unsettling moments as you watch. But it's still a generally funny piece, with comic bits coming from the townspeople as well as the scripted moments of the film. Matthew McConaughey plays prosecutor Danny Buck pretty admirably, and compared to the actual Danny Buck, does him a great deal of justice. If you want to laugh and feel a bit creeped out at the same time, give this movie a shot. Or four.

**I watched this film via a streaming service I pay for. I was not compensated for this review.**


Related Articles
Editor's Picks Articles
Top Ten Articles
Previous Features
Site Map





Content copyright © 2023 by Ricardo Castano IV. All rights reserved.
This content was written by Ricardo Castano IV. If you wish to use this content in any manner, you need written permission. Contact Ricardo Castano IV for details.