Gold And Silver Rally Again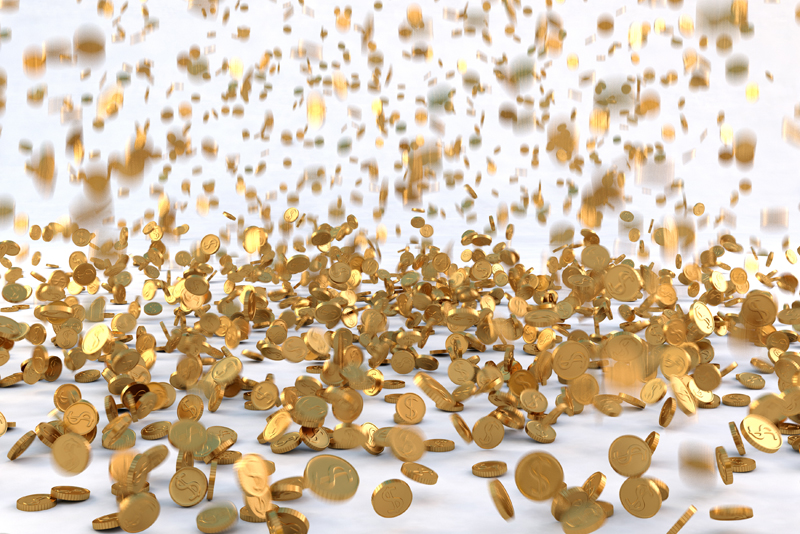 The investment banking firm Goldman Sachs states gold is still in a bull market. Gold has been flirting at the $1,300 level, silver is trading between $15 and $16 an ounce, and platinum is once more trading above the $1,000 threshold. All of these are positive indicators for the coin market, especially for the vast majority of collectible coins as the value of these coins is partially influenced by the spot price of precious metals.

One can examine the recent performances off five prominent companies that are publicly traded stocks. These five companies are part of the coin and or bullion industry. Four of the five are moving in a positive direction, all having hit their low point around mid-February. The fifth doesn't appear to have any distinct direction financially.

The dividend paid by each of these companies has not wavered even when these companies were trading at their low points. It's probably premature to pronounce that the health of the business of these particular companies as being robust. However, it looks like they may be out of the woods and are heading in a positive direction for the first time in over a year.

Prices remain incredibly mixed. The prices for high end coins, these being grade or date rarities, still show no distinct direction. Some have increased in price, but there are still plenty of negative numbers being reported, more than any collector would like to see. The speculators probably still outnumber the collectors. But remember that speculators may become serious collectors once they've wet their feet. The question now is whether the direction in prices is finally up? Perhaps that is the case for now.

Gold American Eagle sales continue their snooze run. Sales are rising, but at a very slow pace. Just 17,500 one-ounce pieces have been sold as the month of March hit its mid-point. That figure would have to be nearly double that to be moving at February's sales pace. In that month 67,500 pieces were sold. In January 89,000 were sold.

Variations in sales paces are normal, but at some point, if it slows down too much, gold investors might get worried. as for the silver American Eagle bullion coin, one million coins com on the market each week and almost always one million re sold in the same week. So far in 2016, the Mint has moved out 13 million of these ever popular silver bullion coins.



Related Articles
Editor's Picks Articles
Top Ten Articles
Previous Features
Site Map





Content copyright © 2022 by Gary Eggleston. All rights reserved.
This content was written by Gary Eggleston. If you wish to use this content in any manner, you need written permission. Contact Gary Eggleston for details.