European Travel for the Genius – Read this First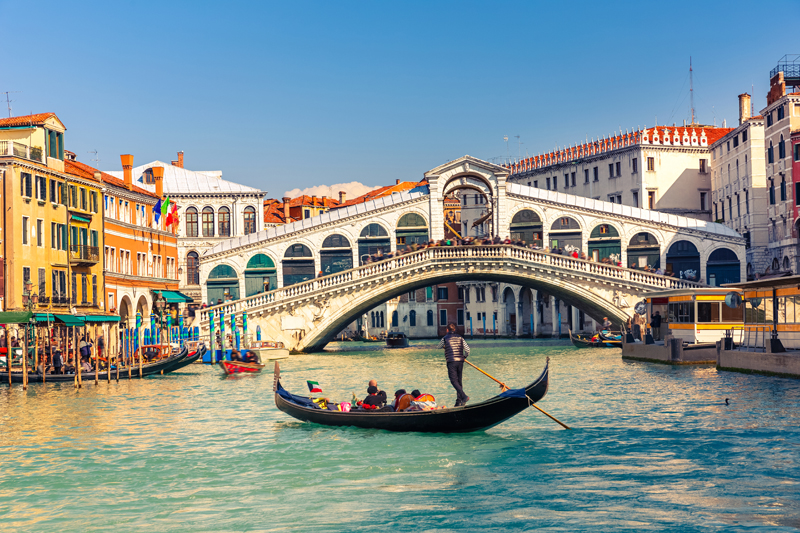 European Travel for the Genius, by Patricia Harris and David Lyon, is not a guide to any specific place in Europe, and apart from suggesting some of the highlights to help you choose your destinations, it doesn't give you itineraries or suggest where to stay or eat. Instead it's the definitive guide on how to travel well. It is filled with advice and tips so that you can plan and enjoy a trip that you've custom tailored to your own interests, budget and travel style.
The format is straightforward and it isn't filled with travel poster photos of glamorous places. Instead it's packed with practical knowledge based on the authors' many years of travel in Europe as they wrote dozens of guidebooks and travel articles for magazines and newspapers. It's a primer on how to get the best value for your money and have the best local experiences.
Have you ever asked yourself what kind of traveler you really are? You should, and it may not be what you think. Take the brief quiz in the first chapter so you can be sure you're planning the right trip for you – not somebody else. Then consider their suggestions in the "Great Places for…" chapter. Here the authors point out six or eight destinations that fit your own travel dreams: Winter hiking in the Swiss Jungfrau or fly fishing in Northern Ireland's River Bann for active adventurers, Milan and Edinburgh for culture vultures, Zermatt and Stockholm for gay travelers, Santorini and Vienna for romantics. History buffs, and people who love cruising, architecture and gastronomy have inspiration lists of their own.
Taking you beyond the dreaming stage are chapters on the nitty-gritty of travel planning. Working the System covers knotty points like using frequent flyer miles, credit card points and hotel reward programs profitably. Did you know, for example, that even if you never expect to stay in a particular chain again it's good to join their loyalty program? It can get you free wifi, late check-out and other perks from your very first stay.
You'll quickly learn about navigating airline search sites (I'm an experienced flyer and these still give me the shudders), finding student and age-based discounts, packing and choosing luggage, and the ins and outs of passports, visas and customs allowances, including the latest word on what food souvenirs you can bring home.
Chapter 19, Tips for Getting a Great Meal, is golden, and a subject the authors know well, as they are accomplished food and wine authorities as well as travel writers. (You can follow their food and wine adventures on their website,
HungryTravelers
).
Choosing guidebooks and evaluating website hotel reviews, how to get the best exchange rates, tips on tipping, dealing with languages you don't speak, phones and wifi access, health concerns, safety, avoiding jet lag, lodging types, low-cost European airlines, the best days to buy airline tickets (Tuesday, Wednesday and Thursday), shopping and bargaining – it's all there. In fact, after I read it I couldn't think of a single thing they'd missed.
The brief country-by-country guide will help you choose, covering a few useful details like major airports, the best season to visit, top places to go and why, the best festivals and events, even suggested background reading and music. And it includes a healthy dose of very wise advice, including the best of all: "Trust your instincts. If a situation or setting just doesn't feel right, extricate yourself from it as quickly as possible."
Their writing is light, tight and to the point. There are no wasted ramblings, but plenty of examples to bring home a point and keep the reading interesting. Boxes highlight noteworthy places you shouldn't miss – a museum, wine caves, a festival or a market -- to tempt you with a quick taste of what you'll find there. The book is gracefully written and contagious in the authors' enthusiasm for the places they love: "Ancient and lyrical, Lisbon dances from its seven hills to the sea on wave-pattern sidewalks."
As I read (and yes, learned a few things) I discovered how much I had in common with the authors, apart from our mutual love of European travel: we are both fans of Donna Leon's Venetian detective Guido Brunetti, we still use paper maps in a new city, we don't wear flip-flops, we swear by zip-lock bags, we carry a clothesline and we both got fake "pashmina" shawls in Madrid's Rastro market for a euro (mine even spelled pashmina wrong on the label).
European Travel for the Genius, by Patricia Harris and David Lyon, can carry you from the dream to the plane ticket and beyond.


Related Articles
Editor's Picks Articles
Top Ten Articles
Previous Features
Site Map





Content copyright © 2022 by Barbara Radcliffe Rogers. All rights reserved.
This content was written by Barbara Radcliffe Rogers. If you wish to use this content in any manner, you need written permission. Contact Barbara Radcliffe Rogers for details.