Buying And Selling Scrap Gold Review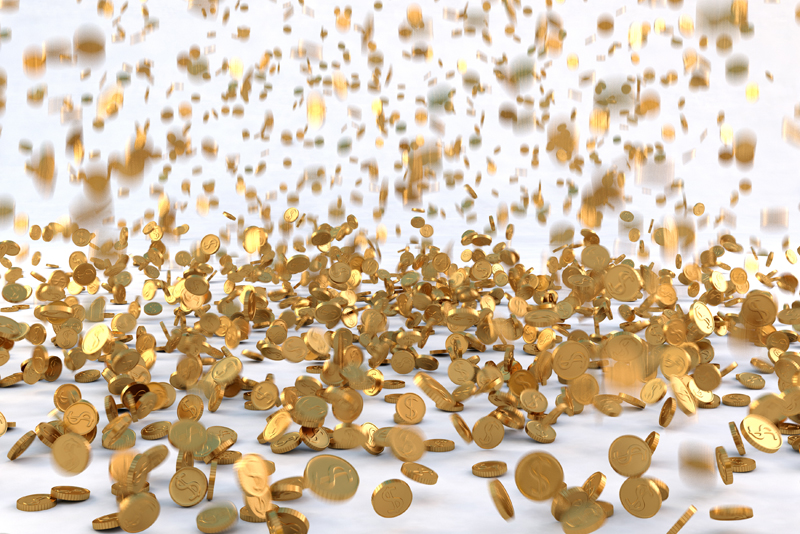 This is a bit of departure from most of the articles on this site. For those collectors who are looking to make money collecting and investing in coins, this could be a great sideline to add to your investment/collecting strategies. What I am reviewing here is a pdf ebook by Skip McGrath entitled: "How To Make Money Buying and Selling Gold."
Skip McGrath actually refers to his package as a system, which it is in way. What you get is the main ebook in pdf format that is about 50 pages in length, and 4 bonus files. Two of the bonus files are in Microsoft Word format and the other two bonus files are in pdf format.
The Table Of Contents listed as follows:
1. The History of Gold.
2. Setting Up and Organizing Your Business.
3. Understanding Modern Gold 101.
4. Determining Gold Value and Pricing.
5. Testing Gold For Weight and Purity.
6. Gold, Silver, & Platinum Scrap from Electronics.
7. Melting Your Gold.
8. Selling Your Gold to Refiners.
9. Prospecting For Your Gold.
10. Behind the Scenes in the Gold Business.
11. Getting Started.
The main manual gives an overview of what is required to get started buying and selling scrap gold. Here you will find listed how to organize your business, what tools and equipment you will need, legal stuff, how to know what to buy and what to reject, and most importantly how to determine what is gold and what is not gold. Very Important! The manual also lists the estimated upfront costs to get started.
If you do a search online, you will find various sources and sites offering their own "Wonder Plans & Systems" on how to buy and sell scrap gold. Skip McGrath's system is about an average offering. One deficiency is that it doesn't address silver or much about buying gold or silver coins that you might encounter. Another area not covered much is what to do if you come across diamonds or colored stones.
Very few of the other guides cover these subjects either. It is a very neglected area when it comes to information on buying and selling scrap gold. I will now get to the four bonus files.
Bonus #1 is a great addition. This file is a Microsoft Word document. Here Mr. McGrath has put together some sample sales ads for flyers, classified ads and so forth. These ads can edited so that you can input your own contact information or you can modify them as you see fit. If you aren't too creative, these sample ads can get you started.
Bonus #2 is another great addition. This file is also in Microsoft Word format. This bonus is a set of resources. It lists a variety of refiners that you can sell your gold to. This will easily save you time looking online for information like this. Also featured in this file is a chart that lists the various karat values of gold.
Bonus #3 is a bit redundant but no less important. This file is in pdf format. This file list some of the tools you will need to buy and sell gold. Some of the tools you will need are a good digital scale, small hand tools like needle nose pliers, a gold test kit or electronic gold tester. etc.
Bonus #4 is a bit more innovative. This file is also in a pdf format. What this files does is to show some examples of "sandwich boards." These consist of signs like curb signage and a-frames, which are portable and can be an effective low cost way of advertising you business locally.
Overall, Mr. McGrath's system is a pretty good one. Here are some of the pros and cons to it:
Pros:
• The manual is short and concise. He doesn't waste words.
• Several excellent bonus files included.
• Reasonably priced.
• 60 day money back guarantee. Very important!
• Author has a good reputation.
Cons:
• Little coverage on buying and selling silver.
• Doesn't cover what to do with diamonds or other stones you will encounter.
• Not much information on gold or silver coins.
Overall, I would have to say Mr. McGrath's manual and bonus's are a great package as far as it goes. If you were to buy some of the other offerings to be found online, you would find much of the information redundant anyway. There are just certain facts that can't be left out that will be common to any manual covering this subject. The price of Skip McGrath's Scrap Gold Buying System is $37.00.
It is much like coin collecting. You cannot avoid the subjects of coin grading, conditions, etc. The manual is great overview of what you will need to do to start your own business. There are many great ebooks on Amazon's Kindle that cover scrap gold at various prices. You can get a free Kindle app that allows you to read their ebooks on most any electronic device: smartphone, tablet, computer, etc.
For more information about Skip McGrath's system to buy and gold check out this link:
Please Click Here...Because...


Related Articles
Editor's Picks Articles
Top Ten Articles
Previous Features
Site Map





Content copyright © 2022 by Gary Eggleston. All rights reserved.
This content was written by Gary Eggleston. If you wish to use this content in any manner, you need written permission. Contact Gary Eggleston for details.