5 Tips For Visiting Pandora On Your Cruise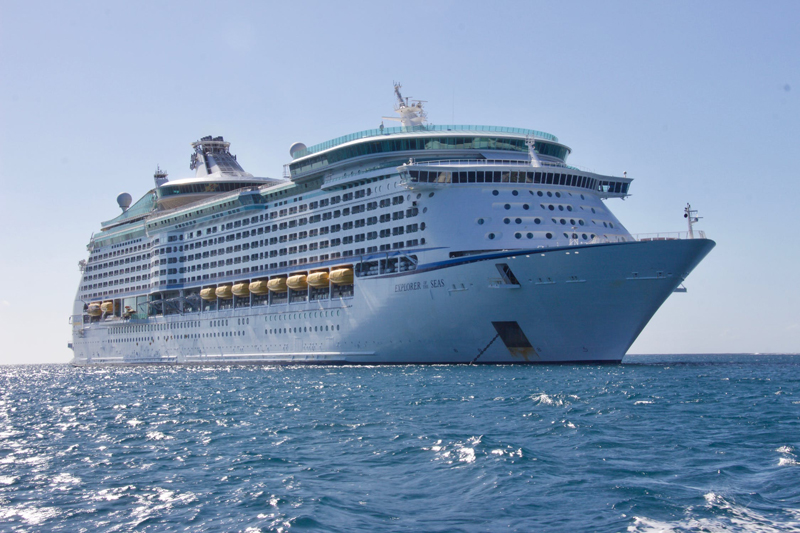 Some cruise vacationers are adding another "must do" activity to their list this year: visiting Pandora - The World of Avatar at Walt Disney World. Cruise passengers sailing from Port Canaveral often spend several days in the theme parks pre- or post-cruise, allowing them to plan a multi-day trip to Walt Disney World. Other ships sailing from the northern Eastern Seaboard also call at Port Canaveral for one day, making a quick trip to Pandora possible.

If you're planning to make your dreams of experiencing Pandora come true, here are five tips for making the journey through the Valley of Mo'ara easy and memorable:

1. Get A FastPass+ for Pandora's Rides. Pandora's two main attractions, Flight of Passage and the Na'vi River Journey, are incredible rides. Make sure to reserve ride times using FastPass+ as soon as your booking window opens. The Flight of Passage is an exhilarating experience, allowing guests to engage all their senses as they explore Pandora on the back of a flying banshee. Guests swoop and soar, feeling their banshee breathing as they fly with the wind. On Pandora's popular Na'vi River Journey, families can float along the river through Pandora's bioluminescent rain forest, marveling at the flora, fauna and the amazing Shaman of Songs. You'll want to go on both rides more than once. If you're sailing from Port Canaveral and staying at a Disney resort property pre- or post-cruise, you'll be able to book a FastPass+ as far out as 60 days from your planned visit, compared with 30 days in advance for those staying at a non-Disney property. While FastPass+ may not eliminate lines completely, that's probably a good thing. You'll have more time to marvel at the floating Hallelujah Mountains, the flora lining the pathways, the waterfalls cascading off the mountains, the intricate cave markings along the Flight of Passage entry point, and the research facility complete with laboratory experiments and a giant Na'vi avatar floating in a tank before going on your ride.

2. See Avatar Before Visiting Pandora. The incredible environments and experiences in James Cameron's Avatar movie are brilliantly recreated at Disney's Pandora - The World of Avatar. The moon of Pandora is 4.4 light years away from Earth and the setting is extraordinary. By watching the movie in advance, you will understand (or remember) more about Pandora, the way of the life of the Na'vi and their values. While understanding the story line is helpful, don't expect everything to be exactly as it was depicted in the movie. After all, you'll be visiting Pandora years after the Resource Development Associates (RDA) group was banished. Look for some of the remnants of that earlier time. The Alpha Centauri Expedition (AEC) guides around the park can help you find them.

3. Arrive Early and Stay Late. Theme park hours are tightly defined for guests visiting Walt Disney World on a day-long excursion from their cruise ship. If you're visiting Walt Disney World pre- or post-cruise, however, try to plan your Animal Kingdom visit during special Extra Magic Hours available to those staying at a Disney resort property. Otherwise, make sure to be in line as soon as the park opens. While getting to Pandora as soon as the park opens and staying late will help you beat the crowds, there are even more reasons for lengthening your day in Animal Kingdom. Like any land filled with nature, Pandora looks and sounds different in the morning and at night. This faraway moon is unique, however. In the morning, you'll hear the sounds of animals waking. In the evenings, Pandora's walkways and plants glow with colorful bioluminescence, animal sounds echo throughout the park, and waterfalls light up. If you and your family need to rest, head back to the hotel for a swim in the middle of the day and then return to Pandora in the evening to experience the colors and rhythms of the night. Wear white or light colors and you'll find yourself glowing, too.

4. Become Fully Immersed in the Experience. While Pandora's rides are amazing, getting fully involved in the land and its culture brings the experience to a whole new level. Pandora comes to life through Disney's immersive storytelling and incredible attention to detail. Rub the Flaska Reclinata plant near the entrance to Pandora and watch it release a refreshing mist of spores on family members and others standing nearby. Beat the drums and listen to the drums talk back, or watch the performers play the drums and absorb the sounds of the Na'vi. Above all, augment your experience, by seeking out the Alpha Centauri Expedition (AEC) guides as you explore this 12-acre park. AEC guides can tell stories about Pandora and their experiences, provide directions, or even help with the language of the native Na'vi. They can also provide more information about Pandora's plant species. Kids can also fully participate by taking part in Pandora's free Wilderness Explorer program and earning badges. Check in at the Wilderness Explorer stations to learn more.

5. Order Your Satu'li Canteen Meal Using Disney's Mobile App. Dining at Pandora's Satu'li Canteen is a unique experience. As befits the setting, the food at this quick service spot is like nothing else you'll find at Walt Disney World. The food is fresh, colorful and bursting with flavor. Try the Scrambled Egg Pod with Pandoran Sunrise juice in the morning or relax at lunch or dinner with a Beef, Chicken or Sustainable Fish bowl accompanied by a Banshee Chardonnay or a Mo'ara High Country Ale. Kids have their own meals, too. There's no need to wait in line to order and pay for this amazing food experience. To minimize your wait time, simply use your smart phone and the Disney App to order and pay remotely, then just check in with the "I'm here" button when you arrive at the Satu'li Canteen.



Related Articles
Editor's Picks Articles
Top Ten Articles
Previous Features
Site Map





Content copyright © 2023 by Nancy Schretter. All rights reserved.
This content was written by Nancy Schretter. If you wish to use this content in any manner, you need written permission. Contact Nancy Schretter for details.