Visiting the Vanderbilt mansion in North Carolina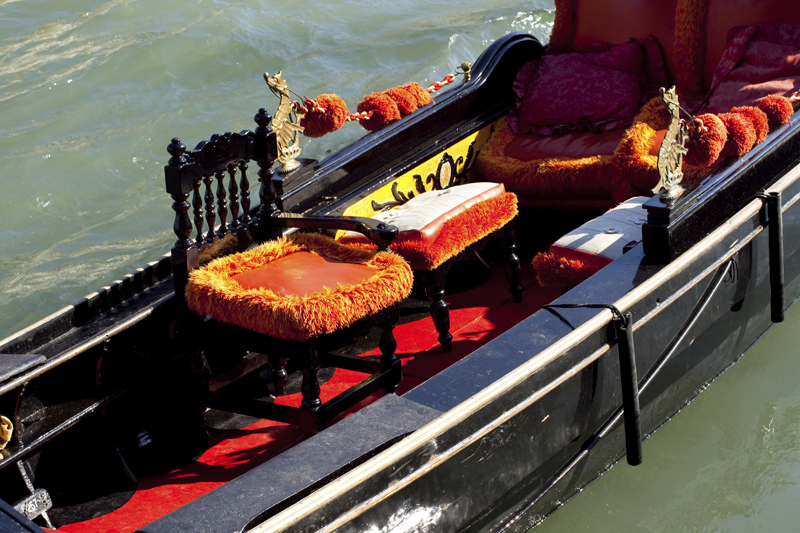 The Biltmore Estate in Asheville, North Carolina, is a great tourist attraction and even though it was a week day there was a pretty big crowd who had arrived to view the treasures. Each ticket costs 50$ which is as expensive if not more than visits to castles in the UK.

The main house on the estate, is a Chateau styled mansion built by George Washington Vanderbilt, between 1889 and 1895 and is the largest privately owned house in the United States, at 178,926 square feet of floor space and 135,280 square feet of living area. Still owned by one of Vanderbilt's descendants, it stands today as one of the most prominent remaining examples of the Gilded Age. In 2007. It definitely is an awe inspiring edifice and a great weekend getaway in North Carolina.

In the 1880s, at the height of the Gilded Age, George Washington Vanderbilt, youngest son of William Vanderbilt, began to make regular visits with his mother, Maria Louisa Kissam Vanderbilt (1821–1896), to the Asheville, North Carolina, area. He loved the scenery and climate so much that he decided to create his own summer estate in the area, which he called his "little mountain escape" Vanderbilt named his estate Biltmore derived from "Bildt," Vanderbilt's ancestors' place of origin in Holland, and "More", Anglo-Saxon for open, rolling land.Sadly Vanderbilt paid little attention to the family business or his own investments, and it is believed that the construction and upkeep of Biltmore depleted much of his inheritance.

Construction of the house began in 1889 and continued well into 1896. In order to facilitate such a large project, a woodworking factory and brick kiln, which produced 32,000 bricks a day, were built onsite, and a three-mile railroad spur was constructed to bring materials to the building site. Construction on the main house required the labor of well over 1,000 workers and 60 stonemasons.Vanderbilt went on extensive buying-trips overseas as construction on the house was in progress. He returned to North Carolina with thousands of furnishings for his newly built home includingtapestries, hundreds of carpets, prints, linens, and decorative objects, all dating between the 15th century and the late 19th century.

Vanderbilt commissioned prominent New York architect RM Hunt, to design the house in the Chateauesque style, using French Renaissance chateaus that Vanderbilt and Hunt had visited in early 1889 in France, and Waddesdon Manor in England, as inspiration with their steeply pitched roofs, turrets and sculptural ornamentation. Hunt sited the four-story Indiana limestone-built home to face east with a 375-foot facade to fit into the mountainous topography behind. The facade is asymmetrically balanced with two projecting wings connecting to the entrance tower with an open loggia to the left side and a windowed arcade to the right which held the Winter Garden that was fashionable during the Victorian era.

The steeply pitched roof is punctuated by 16 chimneys and covered with slate tiles that were fixed one at a time. Biltmore House had electricity from the time it was built but with electricity less safe and fire more of a danger at the time, the house had separate sections divided by brick fire walls.
Biltmore has four acres of floor space and a total of 250 rooms in the house including 33 bedrooms for family and guests, 43 bathrooms, 65 fireplaces, three kitchens and 19th-century novelties such as electric elevators, forced-air heating, centrally controlled clocks etc. The principal rooms of the house are located on the ground floor.

To the right of the marbled Entrance Hall, the octagonal, sunken Winter Garden is surrounded by stone archways with a ceiling of architecturally sculptured wood and multifaceted glass.

The centerpiece is a marble and bronze fountain sculpture titled Boy Stealing Geese created by Karl Bitter. The Banquet Hall is the largest room in the house, measuring 42 feet wide and 72 feet long, with a 70-foot-high barrel-vaulted ceiling. The table could seat 64 guests surrounded by rare Flemish tapestries and a triple fireplace that spans one end of the hall. On the opposite end of the hall is an organ gallery that houses a 1916 Skinner pipe organ.

The two-story Library contains over 10,000 volumes in eight languages, reflecting George Vanderbilt's broad interests in classic literature as well as works on art, history, architecture, and gardening.

On the basement level, included an indoor 70,000-gallon heated swimming pool with underwater lighting; one of the nation's first bowling alleys installed in a private residence; and a gymnasium with once state-of-the-art fitness equipment.

Water features were an important aspect of Victorian landscaping and to supply water for the estate, there are two reservoirs. One was a spring-fed man-made the other was a man-made, brick-lined reservoir, located behind the statue of Diana in the Vista.

The house and estate were left to Cornelia Vanderbilt who married a John Cecil. With the failure of the marriage of the Cecils, Cornelia left the estate never to return; however, John Cecil maintained his residence in the Bachelors' Wing until his death in 1954. Their eldest son George Vanderbilt, occupied rooms in the wing until 1956. At this point Biltmore House ceased to be a family residence and has continued to be operated as a historic house museum, with increasing portions of the house opened to viewing.

The estate was designated a National Historic Landmark in 1964, and remains a major tourist attraction in Western North Carolina, with almost 1 million visitors each year.

When we visited, there was an exhibit named 'Fashionable Romance Wedding Gowns in Film' on display from February 12 – July 4, 2016 This was a celebration of Biltmore's long history as a location for weddings and romantic getaways. More than 40 award-winning costumes from 19 classic films will be displayed throughout the grand rooms of Biltmore House. Interesting to note the changing styles in wedding fashions from the 1700s through the 1940s. Cornelia Vanderbilt Cecil's 1924 wedding gown and veil were on display as well.



Editor's Picks Articles
Top Ten Articles
Previous Features
Site Map





Content copyright © 2021 by Marianne de Nazareth. All rights reserved.
This content was written by Marianne de Nazareth. If you wish to use this content in any manner, you need written permission. Contact Marianne de Nazareth for details.