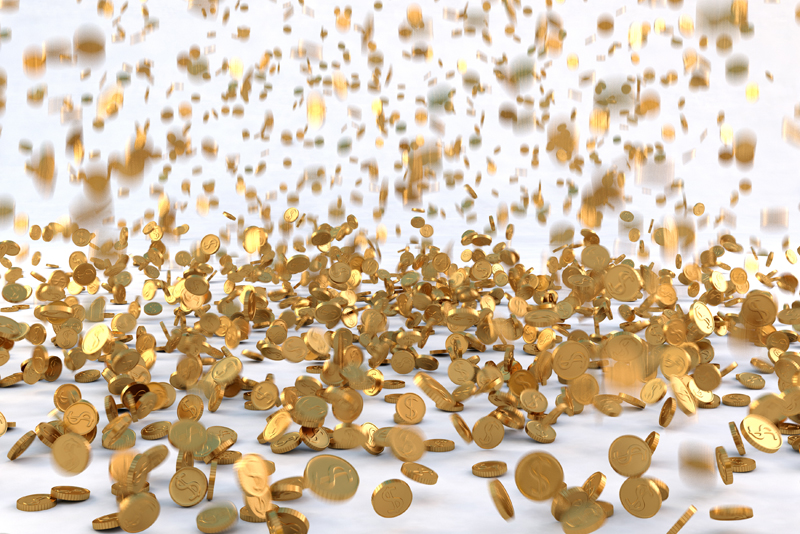 New U.S. Mint numismatic products sell out as fast as they are released. The 2016-W gold Centennial Mercury dime is the most recent example of this trend. The coin's allotment sold out in about 40 minutes. There seems to be a significant enthusiasm not just among new coin collectors, but among more experienced collectors watching the U.S. Mint's commemorative coin programs for opportunities.

The recent surge in gold prices wasn't the only encouraging sign for coin collectors. On the other end of the spectrum, prices have continued to drift south among average mundane collectible coins, including Barber dimes, quarters, and half dollars. There have been some plus signs for top end, rare and scarce coins. However, most do not show much appreciation.
Morgan and Peace silver dollars, are in similar circumstances.

There are collectors for them, but not in the great numbers that were around a few years ago, who were able to drive demand far beyond the available supplies. Gold, silver, and platinum American Eagle coins have continued to appreciate as has the spot prices of precious metals from which they are made from.

Gold and silver appear to be taking a breather for the time being. Just as oil prices have slowly been rising back upwards, so likely will the prices of these two precious metals. Copper, surprisingly, has yet to recover to its price levels of two years ago. Several dealers have seen a spike in the number of non-collectors willing to part with their holdings, now that silver prices look brighter to them.

The coin market has a long way to go to reach the former levels of the Great Recession period, but at least we appear to be moving in a positive direction. As of the beginning May 11, 2016, silver American Eagle bullion coin sales stand t around 20 million coins. It will take sales of another 27 million coins to match 2015's total sales of 47 million.

With about eight months left, surpassing 2015's record year is still doable. The Cumberland Gap three-coin set went on sale My 2, 2016. As of May 8, 2016, 9,638 sets have been sold. The Cumberland Gap 5-ounce silver uncirculated coin then went on sale May 5, 2016. Collectors purchased a total of 14,854 pieces.

Reported sales of the 2016-W gold Centennial Mercury dime have fallen once again. From May 1-8, 1,179 coins were returned or audited out, leaving a total of 118,741 coins sold.



Related Articles
Editor's Picks Articles
Top Ten Articles
Previous Features
Site Map





Content copyright © 2022 by Gary Eggleston. All rights reserved.
This content was written by Gary Eggleston. If you wish to use this content in any manner, you need written permission. Contact Gary Eggleston for details.