Taking A Cruise Vacation During Hurricane Season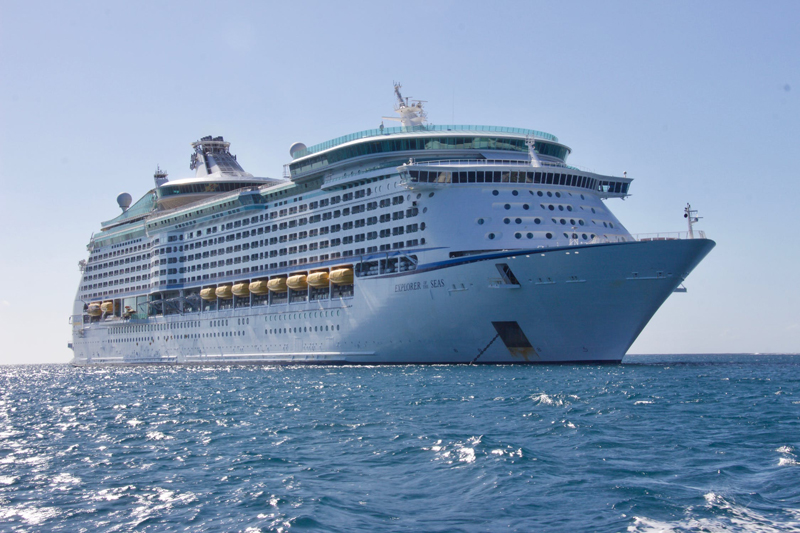 The Atlantic Ocean hurricane season officially stretches from June 1 to November 30. Travelers can find some excellent cruise bargains during these months, but it's important to be aware of the potential pitfalls of taking a cruise vacation at this time of year. Evaluate any cruise opportunities and deals in light of the risks and consider your options wisely.

Peak hurricane periods for the Eastern Caribbean are mid-August through late September, although some major storms have formed much earlier and later in the season. Hurricanes and tropical storms are more likely to develop in the Western Caribbean from mid-August through early November. Cruisers can often minimize their hurricane risk by choosing a Southern Caribbean itinerary during these months, particularly one focusing on Aruba, Bonaire and Curacao. These islands are considered to be at the outer edge of the hurricane belt and are not often affected by major tropical storms.

There are a number of good reasons to take a cruise during hurricane season. Cruise rates can be discounted substantially, making this one of the cheapest times of the year to travel. In addition, those who want to avoid having lots of children on their cruise find September through early November to be a good time to sail. Caribbean ports of call also tend to be less crowded during this time period.

While cruise prices during hurricane season are enticing, there are other important factors to consider. Hurricanes can result in radically changed itineraries with little notice. There can also be heavy rain and weather issues in both embarkation ports and ports of call, as well as rough seas. During this period, an Eastern Caribbean itinerary can suddenly become a modified Western Caribbean cruise (or vice versa) due to the looming presence of a hurricane. Flights into embarkation ports can also be significantly delayed or canceled due to tropical storms and severe weather during hurricane season as well.

If you're thinking about taking a cruise during hurricane season, carefully consider the aspects of cruising that are most important to you. Those who choose cruises primarily on the basis of the ship's itinerary should think twice about cruising from late July through early November. If a hurricane develops, it is quite possible that the ship will remain at sea or be re-routed to alternate ports to avoid bad weather. Compensation for missed ports may not be offered by your cruise line or it may be minimal at best. In addition, those who are prone to seasickness or are not particularly flexible might wish to avoid these months as well. It can be difficult when vacation expectations are not met and there's little recourse.

On the other hand, hurricane season is an excellent choice for budget-conscious travelers who view the ship as their primary vacation destination. Itineraries tend to be less important to these individuals, allowing them to enjoy their cruise vacation no matter where the ship sails. If the weather is hideous, you'll still find these people having fun playing bingo, attending shows, and enjoying luxurious spa treatments.

For this reason, it's wise for cruise shoppers to carefully consider onboard amenities when choosing a ship for a hurricane season cruise. Look for a ship that has an indoor pool and a wide variety of entertainment options to keep you amused if a storm arises. In addition, make sure to book flights that allow plenty of time for connections in case of weather delays. Planning to arrive at your embarkation port a day in advance can be wise.

It's also a very smart idea to purchase trip insurance for cruises during hurricane season - or at any time of the year. A good cruise insurance package will protect against travel delays, travel interruption, or trip cancellation due to a hurricane. Make sure to research your policy very carefully before purchasing it, however, to understand what's included and what's not. Travel insurance policies are not created equal, so call your potential travel insurance company and ask about coverage and hurricane protection. Also remember that travel insurance only covers unpredicted events, so purchase your trip insurance far in advance. Once weather forecasters have indicated that a hurricane is possible, it's too late to purchase trip insurance for hurricane coverage.

Make sure to research shore excursion cancellation policies when booking during hurricane season. The cruise line, as well as many tour operators, will provide full refunds for excursions if the ship does not make it to the port. Smaller tour operators may have different refund policies, however, so inquire in writing before booking.

Hurricane season predictions are made quite early in the year, typically in late April or May. Check the forecast. If you've planned a cruise during hurricane season, carefully monitor the weather as your trip departure date gets closer. The National Hurricane Center's website (www.nhc.noaa.gov) provides detailed information. Create airline notifications for each of your flights in case of delays or cancellations. If you are driving to your embarkation port, park your car well above the high water mark in case of flooding.

In addition, make sure to pack rain gear for your cruise along with a positive attitude and a smile. They're sure to come in handy if bad weather occurs. And who knows - the weather could always turn out to be fantastic for your hurricane season cruise. If you make your decisions wisely, you're likely to have a good time no matter what happens.







Related Articles
Editor's Picks Articles
Top Ten Articles
Previous Features
Site Map





Content copyright © 2023 by Nancy Schretter. All rights reserved.
This content was written by Nancy Schretter. If you wish to use this content in any manner, you need written permission. Contact Nancy Schretter for details.