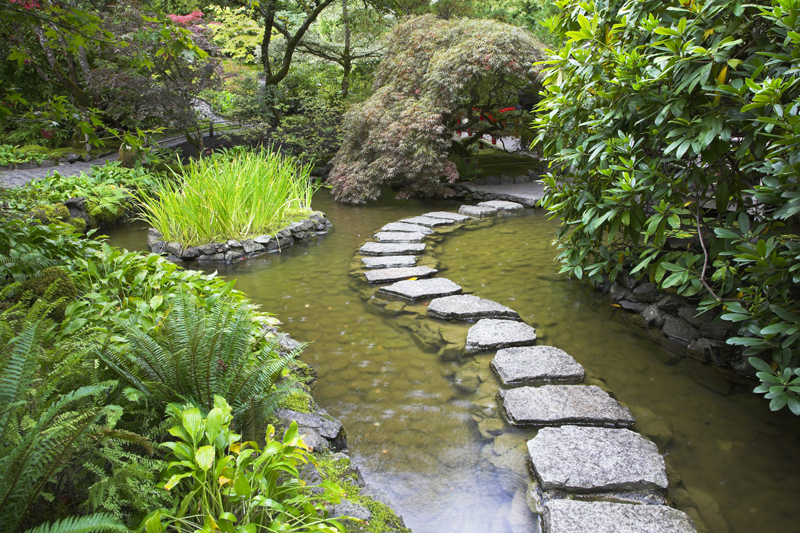 The calyx remains intact and continues to become larger after the flower has dropped and the fruit develops.

Very ornamental, the pomegranate has been described as "one of the most beautiful fruiting plants" not only for the lovely blooms but also for the very attractive, uniquely shaped fruits. One end is topped with the persistent calyx lobes.

In the tropics, the fruits ripen in midsummer. In cooler regions, this occurs later in the season. In Hawaii, fruits are produced year-round.

The uniquely shaped, flesh berry is particularly beautiful. The shape is reminiscent of an urn. The leathery, tough rind tends to be fairly thick. The fruits are almost globular to somewhat roundish.

Sometimes, pomegranate fruits are quite fragrant. These can vary widely in size. They can be two to five inches long and wide, according to the variety. These range roughly from the size of an orange or apple to that of a softball or a medium sized cantaloupe.

The fruit color can vary widely. Typically, it is a mixture, perhaps with a pink or red blush. The shades include yellow-brown, yellow to red, pink, yellow, red, purple, orange, off white, yellow-green, or blackish-violet. For the most part, the fruits are deep gold with red.

The inner part of the fruit is divided into several cells that contain literally hundreds of tiny seeds surrounded by sacs. The seeds are enclosed in pulp and are arranged in little compartments. The sacs can be deep red or orange to yellow or almost clear. These sacs contain juice as well as the tiny edible seeds and the pulp.

The pulp can be red or white. It typically has a delicious sweet tart flavor. The membranes between the compartments should be discarded for they taste bitter.

The seeds can vary slightly in size. Some varieties bear fruits that are nearly seedless.

Depending on the variety, the flavor of pomegranates can vary greatly. This is something to consider when you're choosing a pomegranate plant. For best results, check the descriptions of the varieties you're considering for these should contain detailed information on the flavor, fruit quality, and the recommended culinary uses.

The Latin species name granatum refers to Granada, the Spanish name for the fruit. Pomegranate refers to the "many grains" or the seeds.





Related Articles
Editor's Picks Articles
Top Ten Articles
Previous Features
Site Map





Content copyright © 2023 by Connie Krochmal. All rights reserved.
This content was written by Connie Krochmal. If you wish to use this content in any manner, you need written permission. Contact Connie Krochmal for details.