10 Reasons To Take A Norwegian Fjords Cruise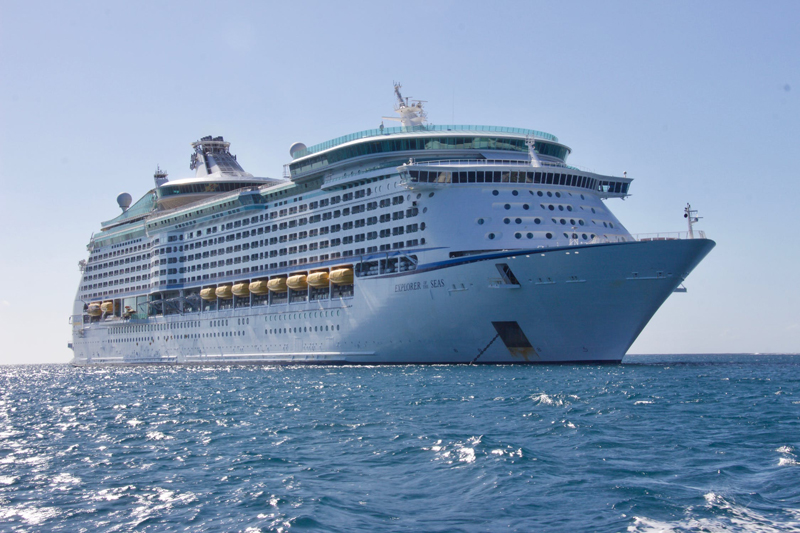 While vacationers often seek out Mediterranean cruises when heading to Europe, Norwegian Fjords cruises are increasingly being added to travelers' bucket lists. It's no surprise that Norway's fjords region won Best Destination (Europe) in last year's Cruise International Awards. Norway is a stunning destination with some of the most magnificent scenery on the planet.
Here are ten great reasons to take a Norwegian Fjords cruise:
1. Stunning Scenery.
Norway is an ideal destination for vacationers seeking incredible natural beauty and memorable outdoor experiences. Cruise guests will find snow-capped peaks, dramatic cliffs, cascading waterfalls, massive rock formations, glacial lakes and breathtaking landscapes throughout their journey. There's much to see and it's impossible to do it all in one trip. That's just one of many reasons to return to Norway again.
2. Great Value.
Traveling by land within Norway is costly. According to a recent survey, Norway is one of the top five most expensive countries in the world. Cruises provide a reasonably priced way to experience the beauty and culture of Norway without breaking the bank. Instead of paying for hotels, meals and transportation in Norwegian Kroner, you'll be saving lots of money by sleeping and dining at your floating resort hotel. Make sure to check for additional cruise line special rates as well. MSC Cruises offers exclusive savings for military personnel, civil service members and families. See MSC Cruises' website for full details.
3. Best Fjords Experience.
Taking a cruise along the Norwegian fjords is the best way to see Norway's charming towns and vistas in a relatively short period of time. Sailing along Norway's magnificent fjords is a relaxing experience, too. Simply unpack once and the best of Norway arrives at your doorstep. Norway has several UNESCO World Heritage fjords and the optimal way to see them is by ship. It's like having daily fjord safaris and boat tours included in the price of your trip. Each of Norway's deep fjords is different from the next, and both Geirangerfjord and Sognefjord are truly spectacular. If you're looking for a leisurely vacation with lots of scenic cruising, a Norwegian fjords voyage is for you.
3. Storybook Towns and Villages.
Bergen is one of Norway's most popular ports of call, with a wide variety of historic and cultural highlights to explore. As one of the centers of the Hanseatic League, this UNESCO World Heritage destination features historic Bryggen's colorful wooden buildings and old wharf, a bustling fish market, and several outstanding museums. If your ship visits the tiny fishing town of Geiranger, don't miss seeing your ship from the viewpoints atop Mount Dalsnibba and along the Eagle Road. Both are extraordinary. Surrounded by steep mountains, the little village of Flam is another delightful port visited on many Norwegian Fjords itineraries. Excursions from Flam take cruise guests to fairytale towns like Stalheim, Undredal, Gudvangen and Voss – all with beautiful scenic views.
4. Cool Rides.
Norwegian Fjords cruises offer opportunities to experience some amazing excursions. The Flam Railway is the steepest standard-gauge railway in the world and a true feat of engineering. Running between Flam and Myrdal, the train offers guests magnificent mountain scenery, dazzling waterfalls and splendid vistas around every turn. Riding the Flam Railway up to Myrdal and biking back down can be a fun option. Cruise passengers visiting Bergen will want to take the eight-minute funicular ride to the top of Mount Floyen for great hiking opportunities and spectacular views.
5. Fun for Families.
Norway is filled with folklore, legends and fairytales. It's the land of Vikings, trolls and Disney's "Frozen," after all. Norway is very family-friendly, as are Germany and Denmark. In every port of call you'll find children's playgrounds, great kid-friendly museums, and a wide variety of fun activities for the whole family. MSC Cruises' Norwegian Fjords sailings are great choices for families, with excellent programs and activities for kids, teens and the entire family. MSC Cruises also offers special discounts for families as well. Children ages 11 and under cruise free on selected sailings when sharing the cabin with two adults, with taxes and fees additional.
6. Awesome Outdoor Activities.
Great outdoor adventures are one of the top reasons to take a Norwegian Fjords cruise. Guests can enjoy glacier hikes, kayaking on mountain lakes and Rigid Inflatable Boat rides along Norway's deep blue fjords, mountain biking, and hikes to scenic mountain views and stunning waterfalls. Cruise lines offer a wide variety of active excursions in Norway's ports of call and private tour options are available, too.
7. Excellent Opportunities for Cultural Interaction.
While cruising the Norwegian fjords, guests can learn more about the culture of Norway and what it's like to live their year round. Guests spending time in Denmark and Germany will also have the opportunity to visit cultural and historic sites and participate in festivals and fairs. Some cruise lines such as MSC Cruises offer guests the opportunity to fully experience Europe, both on land and at sea. There are also many European and international guests onboard, so it's easy to make new friends from around the world and learn more about their countries and cultures. In addition, MSC Cruises offers European entertainment and festivals on their Norwegian Fjords sailings including a traditional German gala featuring delicious Bavarian foods, German beers, and fun entertainment for the entire family.
8. Sampling Local Foods.
Norway is the second largest exporter of seafood in the world and it's a foodie paradise as well. Cruise guests can head to Bergen's Fish Market to enjoy a wide variety of fresh fish and shellfish including Norwegian salmon, shrimp, lobster, mussels, oysters, king crabs and more. Stores and stands often feature fresh Norwegian berries, brown goat cheese, local craft brews and artisan chocolates. In addition to seafood, moose and reindeer are sometimes served in Norway's restaurants.
9. Unique Historic and Cultural Attractions.
Norway is home to a number of special attractions, particularly in the port of Bergen. Bergen's highlights include the KODE Art Museums, the Bergen Science Center, and the Bergen aquarium. History buffs enjoy visiting the city's outstanding Hanseatic Museum as well as Fantoft Stavkirke, Bergen Fortress and the Rosenkrantz Tower. Troldhaugen, the beautifully restored former residence of composer Edvard Grieg, is another popular place to visit. This living museum offers guided tours and concerts are held during the summer months.
10. White Nights and Northern Lights.
Since Norway and the Baltic Sea are so far north, daylight hours are extended significantly during the summer months. This is a huge advantage for those who want to experience as much as possible on their Norwegian Fjords cruise. During weeks in late May and June, cruise guests can enjoy "White Nights" when the sun never sets completely and the sky glows pearly white all evening. In late August and September, the Northern Lights are sometimes visible late at night when it's dark enough. If you're flying to Denmark for your cruise during that time, you may also be able to see the Northern Lights from your plane's window while flying near Greenland and Iceland. It's dazzling - and you'll be glad you stayed awake.
If You Go:
For more detailed information on MSC Cruises' Norwegian Fjords voyages, visit their website at
www.msccruisesusa.com.


Related Articles
Editor's Picks Articles
Top Ten Articles
Previous Features
Site Map





Content copyright © 2023 by Nancy Schretter. All rights reserved.
This content was written by Nancy Schretter. If you wish to use this content in any manner, you need written permission. Contact Nancy Schretter for details.