Avoid Flight Problems With These 7 Tips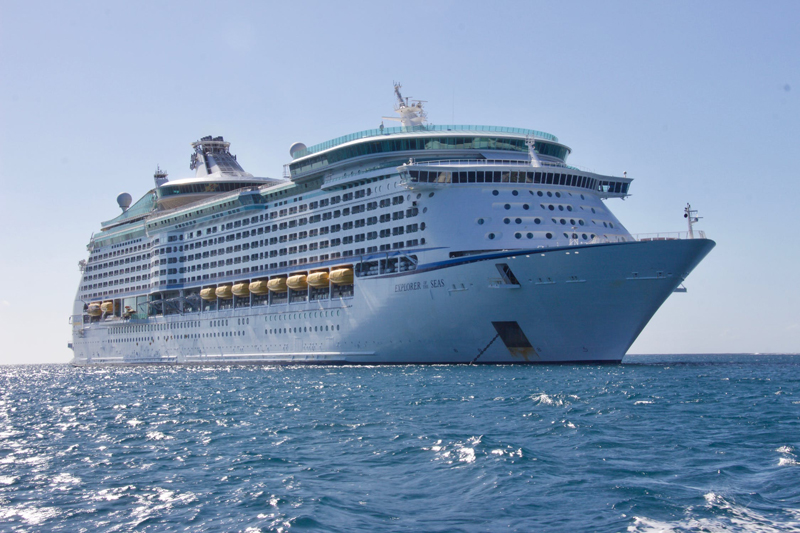 Flight cancellations and delays are a major source of vacation stress. Today's flights tend to be very full, so it can be difficult to be re-routed if cancellations or significant delays occur. If you're booking flights for an upcoming vacation, here are seven tips that will help you avoid major flight problems and arrive at your destination on time.

1. Take direct flights or book significant time between connections. Direct flights are sometimes more expensive, but they're worth it. Connections are typically a leading cause of travel inconveniences. Direct flights can be more expensive, but that's not always the case. If connecting flights are mandatory to get to your vacation destination, make sure to allow plenty of time for connections. A 40-50 minute connecting time between flights is often considered to be "legal" by the airlines, but that won't give you much leeway if there's a weather or mechanical delay. If you're flying to your embarkation port on the same day your cruise departs, it's important to play it safe and allow two hours or more for connections. If you have a choice of connection cities, stay away from those prone to bad weather and heavy traffic delays, such as Newark, JFK and LaGuardia in the New York City area. If you're taking a cruise, it's usually wise to arrive at your cruise embarkation destination a day in advance. Arriving a day early provides additional time to guard against weather or mechanical problems that could interfere with your flight. This approach involves the additional expense of a hotel room, but the peace of mind early arrival brings is usually well worth the cost.

2. Avoid flights with poor on time track records. Some flights are almost always on time, while others have a history of significant delays. Early morning departures are generally the least likely flights to be delayed. As the day progresses, planes can be delayed in route due to weather or mechanical issues causing problems to build throughout the system. If at all possible, avoid the last flight of the day to or from your destination. Historical performance ratings can be helpful in determining which flights have historically had a high percentage of delays and cancellations. Airline websites and call centers can provide on-time flight ratings.

3. Create flight notifications and reconfirm your flights frequently. Early knowledge is a good thing, particularly in the case of flight delays. If a significant delay occurs, it's helpful to be in the front of the line or on the phone early for assistance and possible rebooking. Register with your airline to have flight notifications sent to your mobile device and make sure to check for notifications frequently. If you're more likely to check texts rather than emails, have your flight notifications delivered that way. Don't count on your airline to send rapid alerts about flight delays and cancellations.

4. Check in and arrive early. Sometimes better seats and deeply discounted last-minute upgrade deals are available, so check in for your flight as early as possible online. Arrive at the airport at least two hours in advance or three hours for international flights to allow plenty of time for checking luggage and clearing security screening. Arriving at the airport early will also help if late cancellations occur, since you will be first in line for rebooking. If flight problems arise and you're near the end of the line, call your airline's 800-number for assistance immediately to get faster service.

5. Watch the weather. Monitor weather patterns at least 24 hours in advance, both in your area and across the country. Remember, the plane for your flight could be coming from somewhere halfway across the country or from an international destination. Severe weather in those areas could cause your flight to be canceled or significantly delayed. If it appears that a storm may affect your travel plans, check with your airline to find out what options are available. These may include departing a day early or leaving on an earlier flight. Be proactive. Do not wait for the airlines to contact you. By that time, many of the best flight options may already be gone. If your flight is not cancelled, the airlines may not contact you at all. It is your responsibility to decide what's best for your specific circumstances and take the appropriate steps to arrive at your cruise vacation on time.

6. Consider all travel alternatives if flight problems occur. Airlines are filling flights to capacity, so it can be difficult to be rebooked if flights are canceled due to weather. This is particularly true if you're flying from a relatively small city, as there may only be two or three flights each day. If it's not possible to catch a flight quickly, ask about flights out of a larger airport nearby and consider trains, buses or one-way car rentals to get there. Direct bus service to major airports can be an inexpensive lifesaver.

7. Use travel insurance assistance. Travel insurance companies can provide assistance if your flights are canceled or significantly delayed. They can let you know what's covered and can help make alternative flight arrangements, book hotels and assist with rental cars or other types of transportation if needed. When buying your cruise or vacation travel insurance, make sure that your flights are wrapped into the coverage. Make sure you understand what is covered by the trip insurance policy you are purchasing and read the fine print carefully. For best results, call the travel insurance company directly and ask questions over the phone to understand intricate coverage issues.






Related Articles
Editor's Picks Articles
Top Ten Articles
Previous Features
Site Map





Content copyright © 2022 by Nancy Schretter. All rights reserved.
This content was written by Nancy Schretter. If you wish to use this content in any manner, you need written permission. Contact Nancy Schretter for details.