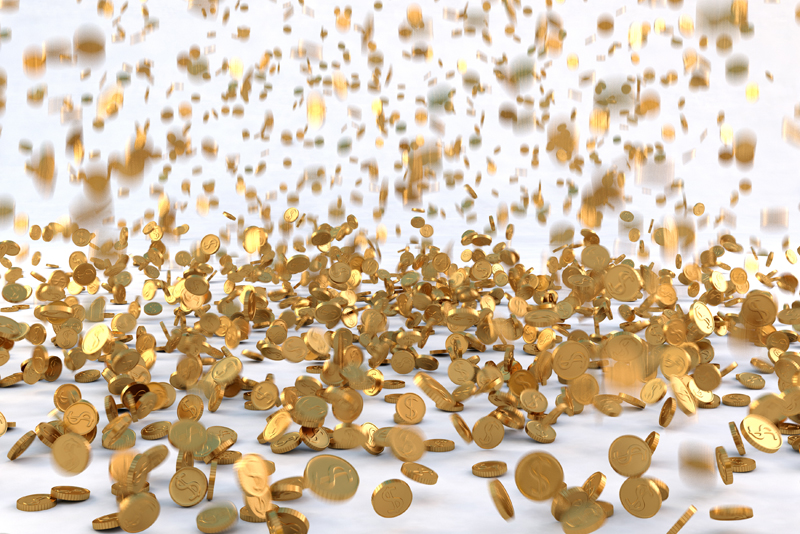 If you had been handed a Trade dollar back in 1877, you wouldn't have been sure what to do with it, as its status of being legal-tender had recently been revoked. Some people claimed they were silver dollars and worth as much while others correctly said that they were only worth their silver value. At the time, their silver value was declining to where the Trade dollar's value made them worth less than a dollar.

Even today, everyone in numismatics, still seems uncertain what to do with Trade dollars. Some price guides have them before Morgan dollars, while others have them in back of all other silver dollars. The 1876-CC mintage was about average with a mintage of 509,000 being struck. In 1876 made Trade dollars were shipped to various ports of China for commerce purposes.

If that happened, the 1876-CC was handed to a merchant in China might never return to the United States. If the Trade dollar returned, it would do so with chops of acceptance from a Chinese merchant. It is possible some coins returned to the United States without chops and joined those released into circulation.

The other possibility is that some Trade dollars did not even leave the country. It wasn't supposed to work that way, even though millions of Trade dollars did end up circulating and causing trouble in the United States. Eventually, the government redeemed those coins, but only if they weren't damaged. If they had chops from China, they could not be redeemed.

The government redeemed millions and those were lost forever along with those kept in China, meaning the mintage totals are not good indications of how many Trade dollars of each date have survived to date. In the case of the 1876-CC, the mintage indicates an average date and that is how the 1876-CC is priced with a G-4 listing for $225.

This price is slightly better, being about twice the price of most available dates. It shows some increase since 1998 when the 1876-CC in G-4 was $110. It is in Mint State where the 1876-CC gets tough. There was very little saving by collectors of 1876-CC Mint State Trade dollars.

Back in 1998, an MS-60 1876-CC listed for $900, and today that price is $6,500, which is quite a price increase in less than twenty years. In MS-65, the 1876-CC was at $70,000, and today has dropped to $64,000. This price is still very expensive for a Trade dollar date that the mintage numbers suggest is about average.



Related Articles
Editor's Picks Articles
Top Ten Articles
Previous Features
Site Map





Content copyright © 2022 by Gary Eggleston. All rights reserved.
This content was written by Gary Eggleston. If you wish to use this content in any manner, you need written permission. Contact Gary Eggleston for details.