9 Great Ways To Avoid Seasickness On A Cruise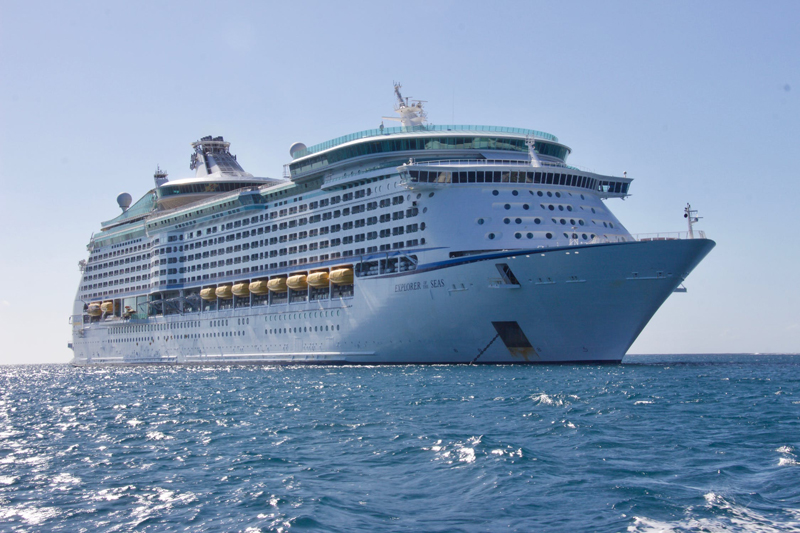 Cruising is a fantastic travel option enjoyed by many vacationers. It's a fabulous way to unpack, relax and easily visit some of the world's most beautiful destinations. One of the leading reasons why some people shy away from cruising, however, is the fear of getting seasick. Don't let these kinds of fears deter you from cruising. Here are nine great ways to avoid seasickness and enjoy a wonderful cruise vacation.

1. Pick The Right Kind of Cruise. Oceans aren't the only places to take a cruise vacation. River cruises are a fantastic way to explore exciting inland cities and other parts of the world. According to experts, passengers have little chance of getting seasick on these types of voyages. Rivers are much calmer than oceans and passengers can see the shore. River cruise vessels glide through the water and there are generally no waves, making seasickness highly unlikely. For those who strongly prefer ocean cruising, choosing a sailing with a port-intensive itinerary is the best option for avoiding seasickness.

2. Opt For A Larger New Ship. Seasickness is less likely to occur on the huge cruise ships recently launched in the last few years. Today's larger, newer mega-ships generally have excellent stabilizers to provide smooth sailing. Larger ships of 100,000-tons or more are also less likely to be significantly impacted by rough weather and rolling seas.

3. Choose The Best Cabin. If you're worried about seasickness, book a cabin on one of the lower decks near the middle of the ship. These staterooms are generally viewed as being less susceptible to rocking and more stable. When considering staterooms, make sure to research what's above, below and around your cabin. Stay away from cabins that are above or below entertainment lounges, show theaters, kitchens and other noisy areas.

4. Cruise At The Optimal Time of Year. Seas are often calmer during certain months of the year. Those concerned about seasickness should stay away from cruising during hurricane season, which officially stretches from June 1 to November 30. Peak hurricane periods for the Eastern Caribbean are mid-August through late September, although some major storms have formed later in the season. Hurricanes and tropical storms are more likely to develop in the Western Caribbean from mid-August through early November.

5. Wear Seasickness Prevention. Many seasoned cruise guests swear by wearable seasickness prevention remedies such as Transderm-Scop patches and Sea-Bands. Sea-Bands are available from retail stores, while Transderm-Scop patches can be obtained from your doctor. The Transderm-Scop patch is worn behind the ear and each patch lasts for three days. Talk with your doctor about proper use and potential side effects.

6. Get Outdoors. Those who spend considerable time out on the water always advise looking at the horizon and taking in some fresh air if it feels like seasickness is beginning to develop. Sometimes that's all it takes to do the trick. If it's a sunny day, make sure to wear sunglasses while outside to cut down on too much sensory overload.

7. Eat Right. Crew members on cruise ships and other seagoing vessels suggest saltine crackers, green apples and ginger for seasickness prevention or remedies. I've seen smaller ocean-going boats stock all three of these just in case. Start taking the ginger candies about 24 hours before you cruise and bring a bag along with you. Stay hydrated, eat small meals, and stay away from alcohol and caffeine.

8. Use Distraction Therapy. Some cruise passengers find that lavender and/or peppermint aromatherapy is helpful in avoiding seasickness. Soothing music can help as well. If you're planning to use aromatherapy, pack your lavender or peppermint items in ziplock plastic bags to make sure the scent stays strong and fresh.

9. Take Preventative Drugs. Over-the-counter drugs such as Bonine, Dramamine and Benadryl can be extremely effective in preventing seasickness. Since they are available without a prescription, they can be easily obtained at local grocery stores and drug stores. All of these medicines can cause drowsiness and other side effects – and different people may find one to be more effective than the other. Try them out to see which one works best for you. Take the preventative medication as directed about 30-60 minutes before boarding to give the drug enough time to work. Other drugs, such as Promethazine, may be available from your doctor. Make an appointment to consult with your doctor to find a remedy that will be most effective for you.






Related Articles
Editor's Picks Articles
Top Ten Articles
Previous Features
Site Map





Content copyright © 2023 by Nancy Schretter. All rights reserved.
This content was written by Nancy Schretter. If you wish to use this content in any manner, you need written permission. Contact Nancy Schretter for details.