Explore Your Special Interests On A Theme Cruise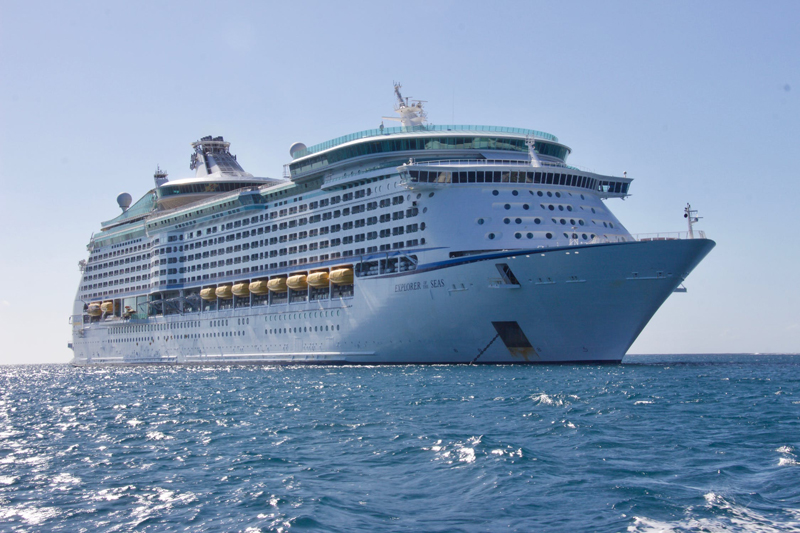 Upscale theme cruises are some of today's most popular enrichment vacations. These theme cruise vacations combine a luxury cruise experience with additional programming such as educational talks and seminars, themed activities, enriching entertainment and hands-on learning sessions. These special themed voyages bring experts, entertainers and destination insiders together with guests who share common interests and hobbies.
Theme cruises are perfect choices for travelers who want something more from their vacation experiences. They are great vacation options for busy people who want to find a way to enjoy their favorite activities in the midst of time-starved lives. Guests join together to explore a common interest, bringing about a true sense of community and camaraderie. When these shared interests are combined with a small ship cruise experience, it makes for an extraordinarily memorable journey.
For discerning cruise vacationers, smaller is often better. Small ship cruises focus on destinations and offer exceptional itineraries, visiting enchanting places larger ships can't reach. Small ship vacations are often known for their personalized service, delicious fresh cuisine and relaxed onboard atmosphere. Certain small ship cruise lines, such as UnCruise Adventures, are known for their activity-oriented itineraries. Combining an active adventure cruise with a special interest makes UnCruise Adventures' themed sailings particularly unique.
UnCruise Adventures has over twenty years of experiences operating small ship cruises in a number of destinations including Alaska, Hawaii, the Pacific Northwest, Mexico's Sea of Cortes, the Galapagos Islands, Costa Rica and Panama. The company's ships range in size from 22- to 86-guest vessels and are fitted with top-notch kayaks, paddle boards, hiking poles, binoculars and other features. Almost everything is included on an UnCruise Adventures voyage, allowing guests to get the most out of their hassle-free vacation experience. Expedition guides and crews onboard are highly experienced, dedicated, well-trained and enthusiastic.
UnCruise guests are typically active, well-traveled individuals who enjoy learning and interacting with others. While UnCruise Adventures operates a wide variety of regular adventure cruises throughout the year, the company's theme cruises allow guests to enjoy exciting adventures and activities while pursuing specific shared passions and interests. These voyages are for explorers who are seeking new discoveries, meaningful experiences, rich educational programming and comfortable surroundings. UnCruise Adventures' theme cruise topics include in-depth Alaska, birding/orthinology, biology, craft beer, music, photography, storytelling, wellness and wine.
If you're interested in combining an active cruise vacation with opportunities for learning and enrichment, here are five great reasons to take an UnCruise Adventures theme cruise.
1. Immerse yourself in your special interests.
UnCruise Adventures' theme cruises are exciting voyages of discovery. These enriching vacation experiences allow guests to learn something new or dive deeper into their favorite topics. Every day brings special themed activities and adventures to enjoy as well as presentations during the afternoons and evenings. In addition, experts are often available for one-on-one meetings and discussions. This can be particularly helpful on photography theme cruises, where experts readily help guests learn more about their camera equipment, specific photography techniques and how to use specialized photography software applications.
2. Cruise with like-minded people.
One of the many benefits of an UnCruise Adventures small ship theme cruise is the special sense of community that develops onboard. Guests on these voyages look forward to being on vacation with people who share their hobbies and passions. Guests want to explore the same things and enjoy sharing and learning together. It's particularly easy to meet people on UnCruise's small ships and the daily programming helps to facilitate this as well. Guests tend to bond while hiking, kayaking, wildlife viewing and participating in themed talks and events. On an UnCruise adventure, guests come onboard as like-minded travelers and leave with new friends.
3. Learn from the experts.
UnCruise Adventures theme cruises feature carefully selected professionals who are knowledgeable authorities in their fields. On UnCruise's themed voyages, these renowned experts share their years of insider experience and first-hand knowledge with guests on their sailing. This kind of in-depth learning and exploration is unique and not readily available elsewhere. UnCruise Adventures themed trips are a great way to get additional insights and insider tips about your hobbies and passions. Given the types of travelers who repeatedly sail with UnCruise Adventures, sometimes guests are extremely knowledgeable about these topics as well.
4. Participate in themed shore excursions.
Themed cruises on UnCruise Adventures allow travelers to focus on an interest and explore it in a unique destination. Through experiential shore excursions, such as photography-themed nature hikes and wildlife-watching skiff rides, guests can obtain hands-on experience and apply their new knowledge in settings such as Alaska, Mexico's Sea of Cortes, Hawaii, Panama and Costa Rica.
5. Enjoy added vacation value.
With so much included on every sailing, voyages with UnCruise Adventures are always a great value. Combining the normal benefits of an UnCruise vacation with the special events and activities of a theme cruise makes it even better. Theme cruises offer additional opportunities to learn and get hands-on insights from guest hosts and experts. On UnCruise Adventures, there is no additional cost to participate in the theme-focused activities and events. The knowledge and experience provided by UnCruise Adventures' outstanding expedition guides and experts adds even more value to your trip.
If You Go:
For more information on UnCruise Adventures' small ship theme cruises, visit
www.uncruise.com
.


Related Articles
Editor's Picks Articles
Top Ten Articles
Previous Features
Site Map





Content copyright © 2023 by Nancy Schretter. All rights reserved.
This content was written by Nancy Schretter. If you wish to use this content in any manner, you need written permission. Contact Nancy Schretter for details.