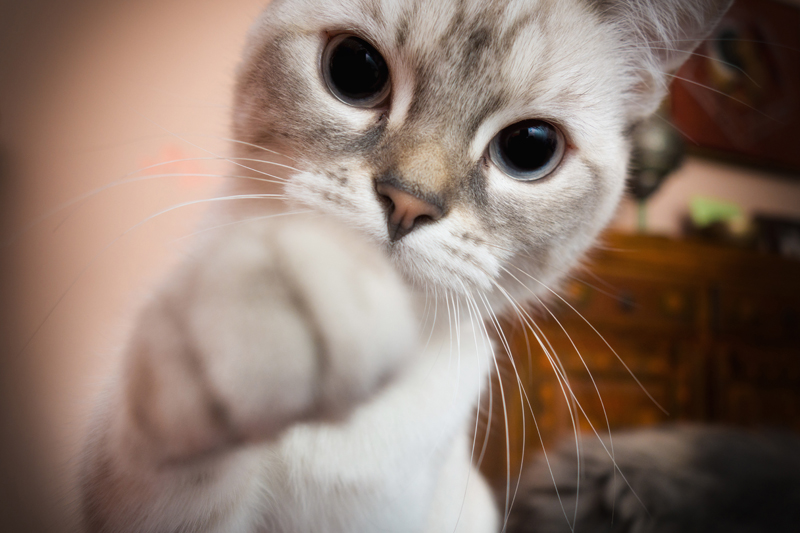 This 2003 Quentin Tarantino movie tells the story of the Bride. This female assassin, also known as the Black Mamba, was pregnant while she was attacked and left for dead on her wedding day. Waking up four years later, she only has one thing on her mind—revenge. One by one, the Bride seeks out those who took everything away from her. Here are a few movie mistakes to look for while watching "Kill Bill – Vol 1".

∙ When the Bride suddenly awakes from her coma and sits up in bed, she realizes the baby she was carrying is gone. Her face is streaked with tears until she hears Buck and his friend. She turns and falls back into bed and there are no tears or streaks on her face.

∙ Part of the Bride's hair is noticeably pinned back when she sits up in bed. But, when she gets out of bed for the first time and falls to the floor, the pins are gone.

∙ When the Bride is in the loft where Hattori Hanzo's swords are displayed, she originally stops at the third display. This display has the silver and black sword on the first holder and the sword with the red wrapping on the second holder. The scene cuts to Hattori and then back to the Bride who is passing two displays and stops again. She reaches for a sword with a rust colored scabbard and Hattori tells her to pick another one. When the swords are shown again, she is actually at the third display again with the silver/black and red wrapped swords. The rust colored sword is now the 6th one down.

∙ Keep an eye on the blood stains during the movie. Sometimes they change between views. This is especially true when the Bride is fighting O-Ren Ishii's bodyguards in the restaurant. During one view, the Bride is hit with a mace swung by Gogo Yubari. When the Bride hits the floor there is noticeable blood in her mouth, yet in the next view of her, there's not a trace.

"Kill Bill – Vol 1" (2003) stars Uma Thurman, Lucy Liu, Vivica A. Fox, Daryl Hannah, David Carradine, Michael Madsen, and Julie Dreyfus. It runs 111 minutes and is rated R for strong bloody violence, language and some sexual content.

Get your copy of "Kill Bill - Vol 1" here:






Related Articles
Editor's Picks Articles
Top Ten Articles
Previous Features
Site Map



Follow @IGMovieMistakes
Tweet



Content copyright © 2023 by Isla Grey. All rights reserved.
This content was written by Isla Grey. If you wish to use this content in any manner, you need written permission. Contact Isla Grey for details.