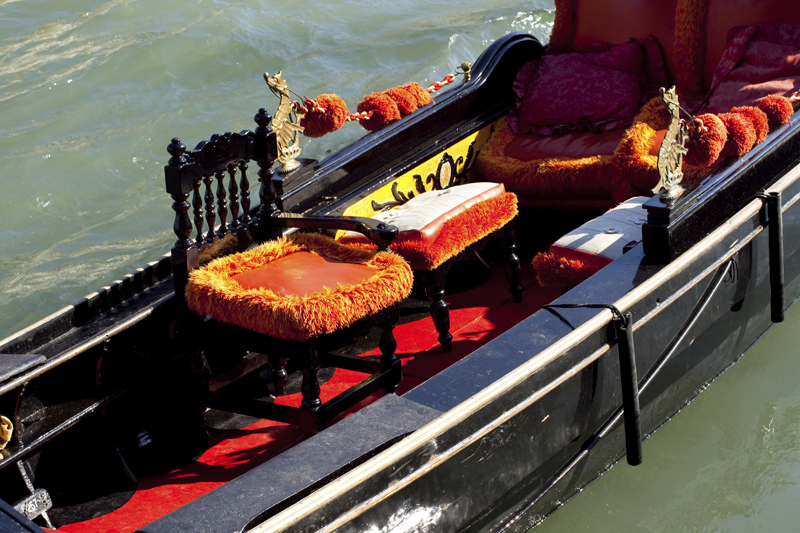 My flight from Bangalore was at a strange 10 pm by Ethihad airlines which I was flying for the very first time. 10 pm is definitely better than the BA 7am to London, but then this time I was flying direct to Knoxville, Tennessee. No stop-over at London and the flight seemed interminable. Why? Well my travel agent could not get me a better connection once I reached Chicago. And in my usual idiotic way I did not send my ticket to be checked by a friend and then last minute Annika my DIL tipped me that I was sitting in Chicago from 10am to 6pm on the 17th.

It was too late to change, so I just put 'The Girl on the Train' into my back-pack and decided to make the best of it. So taking the Vayu Vajra bus like I always do to the airport which avoids sleazy cabbies and gouging cab fares, I arrived at the airport in record time of an hour.

Checking in was not so simple as Ethihad is very strict with its baggage control and he asked what do you have in your bag? Any cell phones? I had an old cell phone I was taking back to Andrew and so I decided to check that in the scanner. Wrong decision, cause he saw my broom, my beautiful coconut broom which I was bringing to Andrew for the garden leaves. Out with it Madam he said and rather than complain I quietly obliged cause my bag was full of other Indian goodies for the kids. I did not want to lose any of those.

Through security check which is nothing in India, I headed for Gate 13 to set off for my flight to Abu Dhabi. What did I know but my luggage is cleared right through from Bangalore to Tennessee if one flies Ethihad. That was amazing, but I was in for a bigger shock. In Abu Dhabi there is a US Border Security which is exactly like the one in the US. So I cleared Border control of the US in Abu Dhabi can you believe that?

Why are you going to the US? He asked in a very friendly tone. To see my son who is working there 'cause the next question I know from experience is what is your son doing there. What does he do he asked and I said he is a doctor – oooh very nice he said. I knew he was not really paying attention to those answers, his main question was how much money are you carrying? About 1000 dollars I said which I probably will not use there. Why is that he asked – well I am going to see my son and he wont let me spend when I am with him. Oh he's a good boy and is a good lil doctor to boot. Well for the US not me I said and then he looked up at me and only then I think he heard what I said. Yes Maam, that is true he said. Have a good stay, Tennessee is lovely at this time of year.

In Chicago I took the air train to my terminal 3 and looked for a Subway once I found my gate. I bought myself a nice mushroom, ham and cheese sub and a latte from Starbucks. Then I settled down to read my book and switched off the airport and the milling crowds around me. Chicago is very crowded but a lovely and comfortable airport.

After 3 hours I went up to the lady at the counter to make sure it was my gate and she said Yes maam, but you have a long wait. I went back to my seat and back to my book. Inbetween I heard a perky nasal voice saying oooh I hear that's a lovely book—is it? I looked up adjusting my specs to see an inquisitive face swim into view, bending down towards me and asking about what I was reading. It's wonderful I said, but her drinking bothers me, I said.

Rachel the protagonist drinks all the time to handle a broken marriage. I don't understand how women can be so weak but then I suppose that fact and her erratic behavior makes the book amazingly interesting.

Time to go to the toilet and this is irritating in an airport if you are alone cause you have to cart everything to and fro. Anyway off I went and decided to take a small walk as well. Down the G concourse I walked watching all sorts of travelers. The ones I hate the most are our Indians who look perfectly fine and just squat in wheel chairs to go into the 'planes first. Once in the 'plane any sort of disability disappears.

The 'plane from Chicago to Tennessee is tiny, like a lil bird after the massive planes that bring you into the US. There is only one flight per day to Knoxville and when the lady at the counter said we have to check if it is on, I was very concerned. Thankfully at 5:30, we were herded on and ofcourse I was the only brown skin. Lucky I had a Professor with me on the flight in who could not stop asking questions about my book club in Bangalore, as she wants to start one in Knoxville!

The Knoxville airport is familiar to me being my fourth visit in so many years. "You did not call cause we were not there on time," asked Annika as Andrew got onto the highway. Nope, I said, you forget, when I get off here I feel comfortable, like I am getting off in Bangalore, as I know family will come and get me." And off we went with Alaina bouncing around in her car seat saying in her broad Southern accent --Gnamie has come from Bangalore.








Related Articles
Editor's Picks Articles
Top Ten Articles
Previous Features
Site Map





Content copyright © 2022 by Marianne de Nazareth. All rights reserved.
This content was written by Marianne de Nazareth. If you wish to use this content in any manner, you need written permission. Contact Marianne de Nazareth for details.