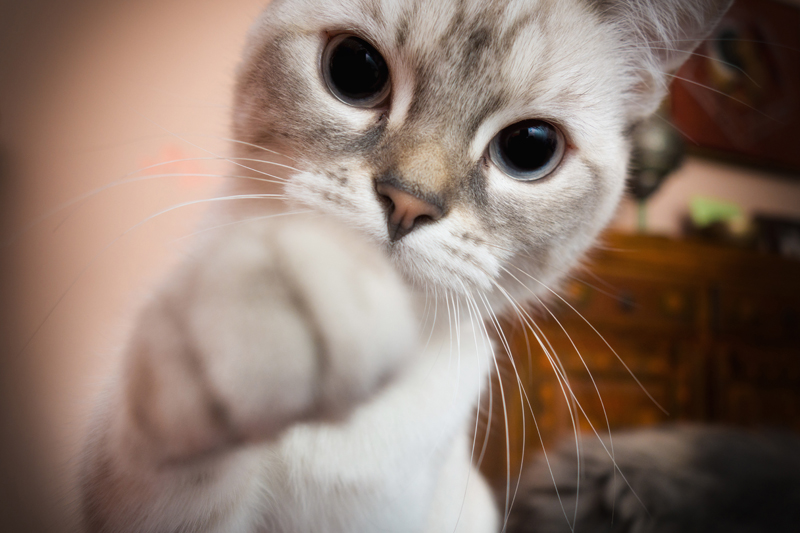 Seth Brundle is a genius scientist on the verge of revealing his greatest invention---a transportation device. Bringing in journalist, Veronica "Ronnie" Quaife, to document the story, Seth has the scientific world at his fingertips. But, when he decides to teleport himself as a last experiment, his life turns upside down when a fly unknowingly teleports in the pod with him, resulting in a mutation of Seth's genes and that of the insect. As Seth slowly begins to turn, his relationship with Ronnie and his own sanity is put to the test. Here are a few movie mistakes to look for while watching 1986's "The Fly".

∙ After talking in Stathis Borans' office, Seth and Ronnie are sitting in a booth, eating at a fast food restaurant. In the farther, overhead view, a woman in red pants can be seen passing their table and proceeds sits down across from them. There is also a man in a gray sweater walking toward the counter. The scene cuts to a close-up of Seth and the woman and man walk past their table again.

∙ As part of an experiment, Seth cuts a steak into two parts and uses the larger half to use in the teleporter. When he gives each half to Ronnie to taste, it's the smaller half he says has been in the teleporter. Also, at the beginning of the scene, when Seth sets the plate down, there are no glasses on the table. But when Ronnie asks "so, what have we proved?", it cuts to a wider view of the table and her right hand is holding a glass of water.

∙ CAUTION: May Contain Spoilers! At the end of the movie, Stathis rescues Ronnie from being teleported with the "Brundle Fly". While she's checking on him, the second teleporter opens. In the wider view of Ronnie and Stathis, Ronnie looks over her left shoulder at the teleporter. But, in the close-ups of her, she's looking over her right shoulder.

"The Fly" (1986) stars Jeff Goldblum, Geena Davis, and John Getz. It runs 96 minutes and is rated R for sex / nudity, violence and gore, and frightening/ intense scenes.

Get your copy of "The Fly" here:



Related Articles
Editor's Picks Articles
Top Ten Articles
Previous Features
Site Map



Follow @IGMovieMistakes
Tweet



Content copyright © 2022 by Isla Grey. All rights reserved.
This content was written by Isla Grey. If you wish to use this content in any manner, you need written permission. Contact Isla Grey for details.