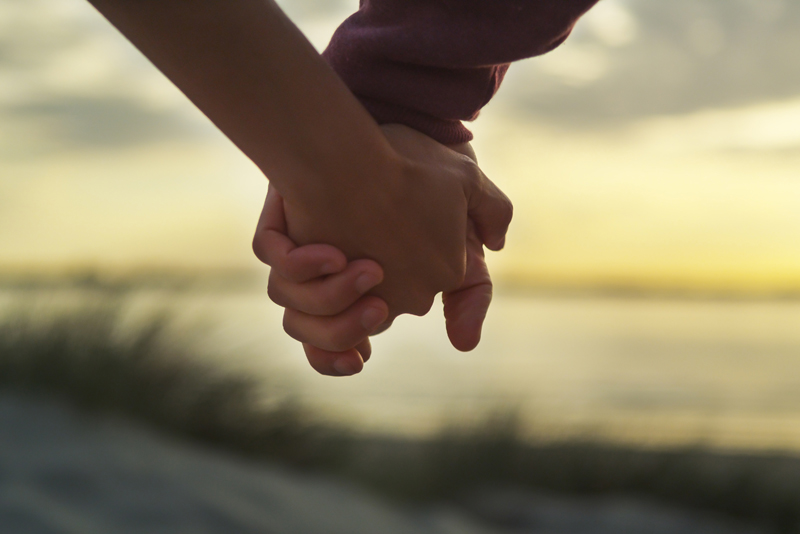 Resveratrol, the natural antioxidant polyphenol found in red wine and red grapes, has been found to trigger a spectrum of very powerful changes in ovaries affected by polycystic ovary syndrome (PCOS). Resveratrol is shaping up to be a potential natural treatment for PCOS, but more studies are needed to clearly define optimal doses and effectiveness in women affected by the disorder.
A key feature of PCOS is excessive ovarian production of androgens such as testosterone, all women produce a little testosterone and DHEAs, but in PCOS higher than normal androgen levels can contribute to enlarged ovaries, lack of ovulation and sub-fertility.
Another key issue in PCOS is excessive cell growth within the outer theca layer of the ovary; when the theca layer grows too fast ovarian enlargement may develop along with an excessive number of tiny immature follicles. Excessive ovarian theca cell growth is related to both high insulin and androgen levels.
Resveratrol has been found to reduce ovarian androgen production in a number of small studies, and now, for the first time research suggests that these effects may hold true for women with PCOS.
A 2016 study (1) examined the effect of resveratrol treatment by prescribing 1,500 mg of resveratrol or a placebo daily to women with PCOS for three months in a randomized, double-blind, placebo-controlled trial.
The results demonstrated a significant decrease in total testosterone levels (23.1% decrease) and a 22% decrease in level of another key androgen, dehydroepiandrosterone sulfate (DHEAs). Another positive change linked with resveratrol treatment was increased insulin sensitivity.
Women with PCOS often demonstrate reduced insulin sensitivity and resveratrol treatment was linked with decreases in fasting insulin (31.8%) and a 66.3% improvement in the insulin sensitivity index. Such changes in insulin sensitivity may also help to improve ovarian function and fertility.
"Resveratrol significantly reduced ovarian and adrenal androgens. This effect may be, at least in part, related to an improvement of insulin sensitivity and a decline of insulin level." (1)
Previous studies (2,3) on resveratrol have demonstrated powerful antioxidant and anti-inflammatory effects; studies on tissue cultures (2,4) have demonstrated that resveratrol can curb cell proliferation - which may help to reduce ovarian enlargement - and have shown how resveratrol can reduce androgen production in ovarian cells (theca-interstitial cells).
In animal studies (2,3), resveratrol treatment has been demonstrated to reduce androgen production and restore normal cycles in animals with PCOS.
"…resveratrol emerges as a potential therapeutic agent to treat conditions associated with androgen excess, such as PCOS…" (2)
Other animal studies have found that resveratrol treatment is linked with a reduced number of antral follicles and significantly decreased levels of anti-Mullerian hormone and insulin-like growth factor 1. Treatment was also linked with significant increases in levels of a key antioxidant, glutathione.
"Resveratrol appears to be effective in the treatment of PCOS due to its antioxidant properties…" (5)
A 2017 study (6) also found that resveratrol has potential to inhibit androgen production.
Hopefully more studies will follow to confirm the effects of resveratrol in women affectd by PCOS; resveratrol is generally regarded as being a very safe supplement and is without severe side-effects but you should consult your physician before taking a new supplement..
The amazing new PCOS to Pregnancy Ebook by Hannah Calef is here. Click to learn about more strategies for turning PCOS around and rebooting fertility
References.
(1) 2016 Nov;101(11):4322-4328. Effects of Resveratrol on Polycystic Ovary Syndrome: A Double-blind, Randomized, Placebo-controlled Trial. Banaszewska B1, Wrotyńska-Barczyńska J1, Spaczynski RZ1, Pawelczyk L1, Duleba AJ1.
(2) Ann NY Acad Sci. 2015 Aug;1348(1):86-96. doi: 10.1111/nyas.12875. Ovarian actions of resveratrol. Ortega I1, Duleba AJ2.
(3) Endocrinology. 2012 Aug;153(8):4019-29. Resveratrol reduces steroidogenesis in rat ovarian theca-interstitial cells: the role of inhibition of Akt/PKB signaling pathway. Ortega I1, Villanueva JA, Wong DH, Cress AB, Sokalska A, Stanley SD, Duleba AJ.
(4) Fertil Steril. 2012 Dec;98(6):1563-73. doi: 10.1016/j.fertnstert.2012.08.004. Epub 2012 Sep 6. Effects of resveratrol on growth and function of rat ovarian granulosa cells. Ortega I1, Wong DH, Villanueva JA, Cress AB, Sokalska A, Stanley SD, Duleba AJ.
(5) Reprod Sci. 2015 Aug;22(8):942-7. doi: 10.1177/1933719115570900. Epub 2015 Feb 8. Effects of Resveratrol on Ovarian Morphology, Plasma Anti-Mullerian Hormone, IGF-1 Levels, and Oxidative Stress Parameters in a Rat Model of Polycystic Ovary Syndrome. Ergenoglu M1, Yildirim N2, Yildirim AG1, Yeniel O1, Erbas O3, Yavasoglu A4, Taskiran D3, Karadadas N1.
(6) PLoS One. 2017 Mar 21;12(3):e0174224. doi: 10.1371/journal.pone.0174224. eCollection 2017.
Resveratrol inhibits androgen production of human adrenocortical H295R cells by lowering CYP17 and CYP21 expression and activities. Marti N1,2, Bouchoucha N1, Sauter KS1, Flück CE1.


Related Articles
Editor's Picks Articles
Top Ten Articles
Previous Features
Site Map





Content copyright © 2022 by Hannah Calef. All rights reserved.
This content was written by Hannah Calef. If you wish to use this content in any manner, you need written permission. Contact Hannah Calef for details.