10 Ways To Save Big Onboard Your Next Cruise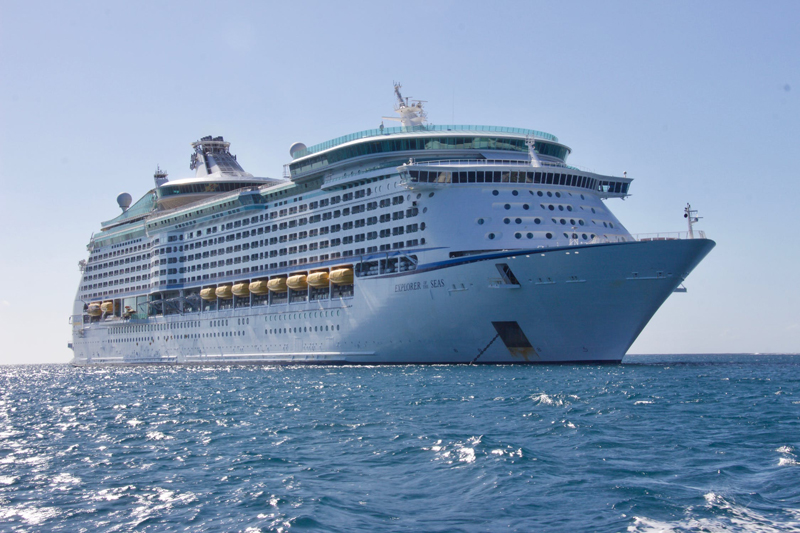 Cruises are an excellent vacation value, but it's to spend plenty of money once onboard the ship. While much is covered in the basic fare, cruises definitely are not an all-inclusive experience. There are many optional expenses that can quickly overextend your family's vacation budget.

Here are ten tips for saving money onboard the ship:

1. Disconnect The Phone. Cell service is available onboard ships, along with in-room phones. Both are very expensive, however. Cell phone service while the ship is at sea and international data and roaming charges while in port can generate hundreds of dollars in charges. Talk with all members of your family, especially teens, before you board the ship and review your family's rules for cell phone usage. Turning off cell phones and placing them in your room's safe is one of the best ways to control usage. If you need to make cell phone calls, check with your cellular phone provider for special international packages before departing on your cruise and call while you're in port.

2. Budget Your Internet Access. Rather than buying a large shipboard package costing a hundred dollars or more, research the availability of Internet cafes in ports of call. Some island destinations also offer free Wi-Fi. If you'd like to purchase an Internet package onboard, do it on embarkation day. Specials on Internet packages are typically offered at that time. Internet access onboard ships can tend to be slow and sometimes difficulties develop while using the service. Make sure to log off each time you use your account. If you have problems, immediately report it to the Internet Café manager or Guest Services so they can help with billing issues.

3. Schedule Spa Treatments Smartly. Use the ship's spa carefully, as treatments can be expensive. Spa specials are often available on embarkation day and when the ship is in port. Talk with the spa staff and check your ship's daily newsletter for deals and packages. If you do get a spa treatment, turn a deaf ear to the product recommendations that are made at the end of the service. Those kinds of purchases are typically very pricey.

4. Bring Your Own Everything. Simple sundries such as sunscreen and toothpaste are much more expensive once you're onboard the ship. Make sure to pack ample supplies in your luggage. The BYO rule can also apply to beverages as well. Each cruise line has its own guidelines on what guests can bring onboard. Contact your cruise line to see what their rules are on this matter. Some cruise lines will allow guests to bring one or two bottles of wine onboard the ship at embarkation. There's generally a corkage fee if you drink the wine in the ship's dining room, but you can enjoy it in your stateroom free of charge. Your cruise line may also allow you to bring on bottles of water. If not, though, bring along some empty water bottles and fill them up in your cabin.

5. Watch Your Beverage Bill. Alcoholic drinks, smoothies and some other refreshments are not included in the cruise fare. These drinks are expensive on ships and it's easy to generate a large tab. For the best deals, check out the drink of the day and other specials. Beverage packages are also available on some cruise lines. These packages can save money, but do the math to make sure they're worthwhile. Free drinks are often available at events such as art auctions and Captain's parties for past guests. If you or your kids must have lots of sodas, purchase the cruise line's soda package. Sodas are not included in the price of your cruise and are pricey if purchased individually. In addition, bring along insulated mugs so you won't have to keep getting constant refills. Instead of purchasing sodas, though, think about bringing along some Crystal Light or substituting the ship's free water or juice while on the cruise.

6. Check Class Costs. Before signing up for a spa or fitness class, check first to see if there's a charge. Cruise guests often assume these classes are free, but that's often not the case - particularly for instructor-led fitness classes. If you're watching your budget, keep an eye on your ship's daily newsletter and look for free fitness classes held out on deck or elsewhere. Today's newer ships often have exceptionally equipped gyms, so it might be most cost effective to get your workout there. Another option is to bring yoga or fitness videos along on your laptop and work out in your stateroom.

7. Take Your Own Pictures. Bring along a digital camera (or two) to use on your cruise. Take lots of pictures and give your cameras to your waiter or other guests to take photos. Formal photos and group shots can be wonderful keepsakes, but don't go overboard. They're expensive. If you're taking pictures with cell phones, be sure they are on airplane mode while in use on the ship.

8. Go Light On Alternative Dining. Meals are included as part of your cruise cost, but generally not those in specialty restaurants. If enjoying fine dining contributes significantly to your cruise enjoyment, make your reservations wisely and stick to your budget. Check to see whether your cruise line offers special advance purchase alternative dining packages. These can save a significant amount of money. In addition, specialty dining specials are sometimes offered on the first day of the cruise or on other days. Make sure to read your ship's daily onboard newsletter and look for deals.

9. Arrange Your Own Shore Excursions. Buying shore excursions through your cruise line is convenient and there's a guarantee provided that the ship will wait for you to get back before leaving port. While those benefits are appealing, there is often a premium price attached. Rather than simply relying on the cruise line, check out other options in advance and compare costs. Sometimes it can be significantly cheaper to arrange your own independent shore excursion or rent a car, particularly for families and larger groups. Do your homework and then plan accordingly.

10. Skip The Pricey Ice Cream. Many newer ships have brand name ice cream and gelato outlets, but these scoops often come with a hefty price attached. Rather than opting for Ben & Jerry's or Haagen-Dazs treats, head to the Lido Deck for free soft-serve or hard-scooped ice cream. Flavors change throughout the voyage on some cruise ships.

One of the best ways to save onboard cruise ships is simply resisting the urge to splurge. Cruise ships do an excellent job of marketing to passengers with enticing offers such as jewelry mega-sales, art auctions and more. Also avoid the video arcades if you want to save money. They're not included as part of your cruise. The same is true for the casino. Determine how much you can afford to spend in these places and stick to your budget.







Related Articles
Editor's Picks Articles
Top Ten Articles
Previous Features
Site Map





Content copyright © 2022 by Nancy Schretter. All rights reserved.
This content was written by Nancy Schretter. If you wish to use this content in any manner, you need written permission. Contact Nancy Schretter for details.