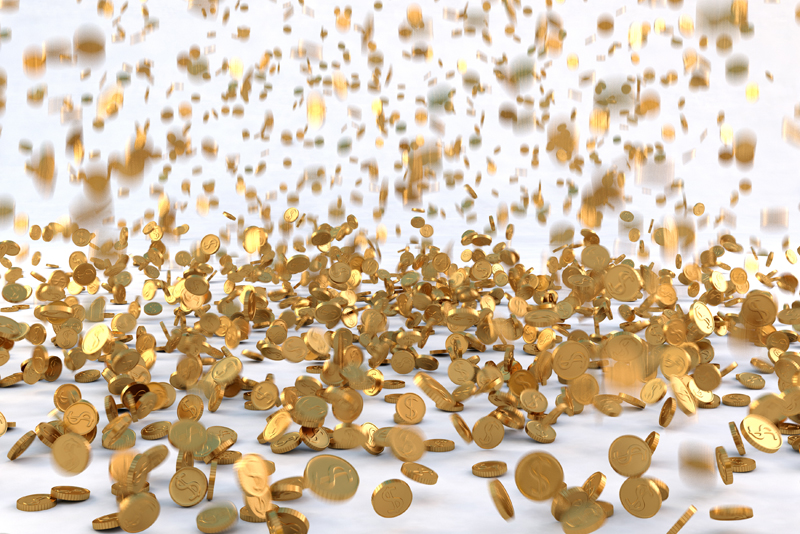 Coin Collectors are a very unique group of people. Of all the different kinds of things in the world to collect, what did we chose to collect? Money! Why do we collect money (more specifically coins)? There are as many different reasons as there are collectors. Some collect for the beauty. Some collect for the wide variety found in coins, or for the historical significance. Some collect as an investment tool, and some collect as their legacy. For whatever reason we collect coins, there is an end game to our collections. The end game, ultimately, will be the sale of our collections. Whether you sell your collection, or whether your heirs sell it, your coins will be recycled on to other collectors. That is what the book "Coin Collecting for Dummies" by Ron Guth is all about.

On the surface Ron Guth's book seems to be a very basic how-to guide for coin collectors. That was the initial thought that went through my mind during the first reading. Upon a second and third reading of "Coin Collecting for Dummies", it was realized that this author not only understands the reasons behind coin collecting, but he takes the reader to the conclusion of their collection. That may be something none of us want to face, but that is the reality of life. So, the book really isn't for dummies.

Most of us woke up one day and find ourselves in the middle of numismatics, and we learned our hobby by SOP (Seat Of Pants). Ron's work on coin collecting was not only written for the novice but also written as a guide for the long time collector. He takes you from the bare basics to leading you through the intricacies of coin condition, coin grading, terminology, buying coins and disposing of your collection.

Theme or focus plus proper coin maintenance equals value of a collection, is one of the points Mr. Guth tries to have the reader understand. First of all, each collection needs a theme or focus. For the beginner this should be very topical and restricted to only one area, for example, U.S. Morgan dollars, or as my late wife collected, dinosaur coins. As one becomes more familiar with the ins and outs of coins other themes can be added. I like the ancient Roman coins of the Septimus Severus family, California Pioneer Fractional Gold, and NGC Certified Prooflike and Deep Mirror Prooflike Liberty Head Gold. Remember, you set the parameters of the collection. Second, proper coin maintenance will enhance the overall beauty of your collection which will extend to its future value. Coins that are stored properly, and protected from environmental effects will carry greater eye appeal, which translates into future value, then those thrown into a jar or cigar box. Presentation means a lot when it is time to liquidate your collection. The perceived value of a collection through its presentation is almost as important as the actual coins in your collection at the time of liquidation.

In Guth's writing of "Coin Collecting for Dummies," he endeavors to not only write about collecting in general, grading, grading services, buying techniques, and selling techniques, but he has managed to educate the collector as to the wide array of coins available to them. He gives us a taste of ancient coins, foreign coins, tokens, colonial, as well as, a brief over of U.S. coinage. This allows the novice or intermediate collector to realize that he/she is not limited to pennies, nickels, or dimes.

"Coin Collecting for Dummies," by Ron Guth is highly recommended by this Editor. Whether you are a novice, intermediate, or long time collector, there is something in this book for everyone. For the novice, you'll learn the ABC's of collecting. For the intermediate collector, you'll be able to expand your horizons, and brush up on some of the things you have forgotten. For you old timers, this book tells you how to sell or liquidate your collections when it is time.

To purchase "Coin Collecting for Dummies" by Ron Guth, copy and paste the following address into you browser:


https://www.amazon.com/exec/obidos/tg/detail/-/0764553895/coincollect04-20



Editor's Picks Articles
Top Ten Articles
Previous Features
Site Map





Content copyright © 2022 by Raymond F. Hanisco. All rights reserved.
This content was written by Raymond F. Hanisco. If you wish to use this content in any manner, you need written permission. Contact Gary Eggleston for details.