Escape The Cold On A Short Winter Cruise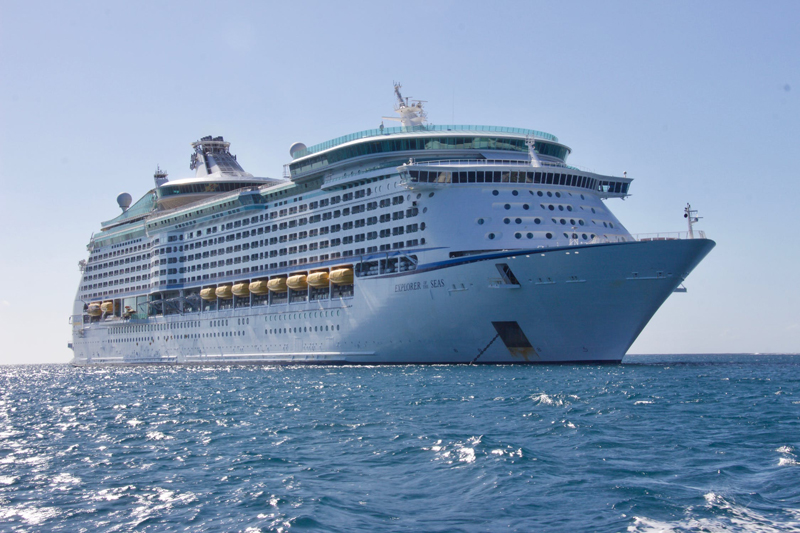 Looking for an inexpensive way to escape winter's chilly temperatures? A three- to five-night cruise may be just the answer. These cruises depart from a wide variety of U.S. ports, which can eliminate expensive flights and make these vacation options very convenient. Base cruise fares sometimes dip to less than $250 per person for a three-night cruise, particularly during the month of January, making these short sailings an excellent value as well.

Short cruises visit several warm weather ports in tropical destinations including the Caribbean, the Bahamas, and Mexico. Ships vary in size and amenities, with some cruise lines deploying newer ships to handle shorter cruises. Itineraries vary, but generally include two or more ports and often a day or two at sea. Cheaper cruises are often on older ships with fewer restaurants, bars and amenities – but they all visit lovely ports of call.

So, who should consider a short cruise during the winter months? These kinds of vacations are perfect for:

Escapists with limited vacation schedules. Short cruises of 3-, 4-, or 5-nights are the perfect choice for a long winter weekend getaway or for those who have only a few days available for a vacation. Although mid-week short cruises are available, most short cruise itineraries are built around long weekends and depart from a variety of coastal cities.

Budget-oriented cruisers. Short cruise vacations are very affordable and provide accommodations, food, and entertainment at a reasonable price. These quick winter getaways are a particularly good value when compared to other warm weather land-based vacation options. To accurately compare vacation options, do your research and look closely to see what's included on a short winter cruise versus a land-based vacation.

Coastal dwellers. Short cruises depart from a number of drive-to-port cities, often eliminating the high cost of airfare. Some of these cities include Charleston, South Carolina; Jacksonville, Florida; Fort Lauderdale, Florida; Tampa, Florida; Miami, Florida; Port Canaveral, Florida; Galveston, Texas; New Orleans, Louisiana; Mobile, Alabama; and two ports in the greater Los Angeles, California area.

Cruise newbies. Short cruises are an excellent way to try out the cruise experience to see whether it's something you will enjoy. Although these itineraries are shorter, you'll still get a feel for this vacation lifestyle and see whether you'd enjoy a longer cruise experience. Cruise lines and ships are quite different. It's often wise for new cruisers to consult with a cruise travel specialist to find the best match.

Families seeking fun for everyone. A short winter cruise break can be one of the best family vacation options. Cruise ships cater to families with extensive daily kids' and teens' programs, triple and quad cabins, high-energy activities and entertainment, family-friendly dining options, and much more. Carefully review each ship's family-oriented programs and amenities to choose the right ship for your family's needs.

Type-A vacationers. Short cruises are filled with a wide range of activities and diversions. In addition to calling on fun ports, newer ships feature indoor and outdoor pools, spas, fitness centers, children's and teens' programs, kids pools and waterplay fountains, rock walls and bungee trampolines, discos, shopping complexes, specialty restaurants, bars, theaters, and other amenities. It's hard to get bored on these floating entertainment-laden resorts at sea.

Multigenerational and celebration vacation groups. Short winter cruises offer activities and amenities for every age range, making them excellent choices for family reunions and celebrations. Children's programs, teen activities and adult diversions allow people to spend time on their own as well as with the group. With proper planning, it's very easy to get everyone together at meals and other events. In addition, low prices make short cruises affordable for even the most budget conscious family member.

Cruise junkies. Passionate about cruising and just can't get enough? Short cruises do have a slightly more rushed feel than their longer counterparts, but remember - a cruise is still a cruise, even if it's just for a few days. You'll still enjoy getting away from winter's cold temperatures, the beautiful ship, and a welcome chance to relax.

For more information on taking a short winter cruise vacation, talk to your favorite cruise travel agent or visit sites such as VacationsToGo.com, Cruises.com, CruiseCompete.com and others to find the best short cruise options for you.








Related Articles
Editor's Picks Articles
Top Ten Articles
Previous Features
Site Map





Content copyright © 2022 by Nancy Schretter. All rights reserved.
This content was written by Nancy Schretter. If you wish to use this content in any manner, you need written permission. Contact Nancy Schretter for details.