Plan A Post-Holiday Cruise Escape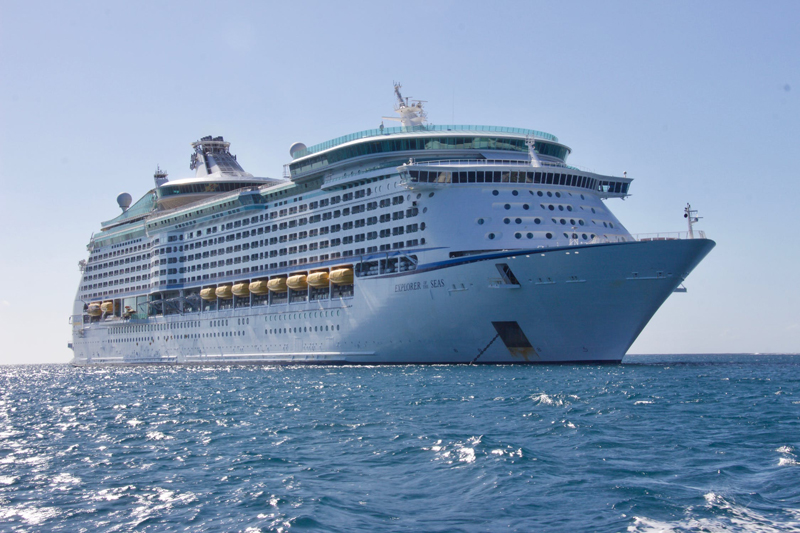 The December holidays are a festive time period, but they can also be stressful for many. As the holidays draw to a close and the New Year begins, thoughts often turn to taking a post-holiday vacation to relax and de-stress. There's good news for those dreaming of taking a post-holiday escape to the tropics. Cruises during post-holiday time periods can often be quite inexpensive.

Starting in mid-January, cruise fares tend to drop significantly through early February. In fact, last minute prices on cruises to the Bahamas, Caribbean and Mexico can be more than 80% off regular fares during this post-holiday time period. Prices for cruises during the week after the Valentine's Day holiday tend to be lower as well. Sites such as VacationsToGo.com, Cruises.com and others make it easy to find post-holiday cruise deals or you can contact your favorite travel agent for more details.

Post-holiday cruises in January and February can often be a great value when compared with other land-based tropical holiday vacation options. Airfare is generally one of the most expensive parts of a winter beach vacation. Cruises from close-to-home U.S. ports will take to the same tropical beaches, often for less than the price of a round-trip international air ticket. Cruise lines have positioned their ships in a variety of locations that are within driving distance of major cities, making post-holiday cruise vacations easier and less expensive.

Cruise lines offer sailings from a wide variety of U.S. ports in January and February including New York, NY; Bayonne, NJ; Baltimore, MD; Charleston, SC; Jacksonville, FL; Port Canaveral, FL; Fort Lauderdale, FL; Miami, FL; Tampa, FL; Mobile, AL; New Orleans, LA; Galveston, TX; Los Angeles, CA; San Diego, CA; Honolulu, HI; San Juan, Puerto Rico and other areas. Parking can be found near all of the cruise terminals. Try not to over pack, however, due to the relatively small size of shipboard staterooms.

Cruise guests tend to be primarily adults during post-holiday periods in January and February since kids are in school. This guest composition can be appealing to some vacationers, making these time periods more popular for adults typically traveling without kids. Those cruising with children should look for ships that offer lots of kid-friendly activities, however. These tend to be found on lines such as Carnival Cruise Line, Disney Cruise Line, MSC Cruises, Norwegian Cruise Line and Royal Caribbean.

If you're considering taking a post-holiday cruise escape in January or February, here are seven tips:

1. Consider driving to your cruise. Last-minute airfares for flights can often be quite high. Check on airfares to possible embarkation ports before starting your search process. Sites such as Fly.com can be a good place to start. If fares are expensive, make plans to drive to your cruise and focus your search on ships departing from convenient embarkation ports.

2. Consult with a good cruise travel agent. Using a travel agent is often a smart bet for booking a post-holiday cruise escape. An experienced cruise travel agent can save you time, money and countless vacation hassles. A good cruise travel agent understands the differences between cruise lines, specific ships and their amenities, as well as the various itineraries available. He or she will help select the ship, itinerary, flights and stateroom that's best suited for your needs. In addition, travel agents can also provide valuable assistance if something goes wrong on your trip.

3. If you must fly, take a direct flight or leave plenty of time for connections. Direct flights can be more expensive, but that's not always the case. Use a good travel agent or book your flights immediately after you purchase your cruise for the best results. If connecting flights are mandatory for your cruise, make sure to allow plenty of time for connections. This is particularly important in January and February when winter storms can occur. If you have a choice of connection cities, stay away from those prone to bad winter weather and heavy traffic delays. These include such airports as Denver, Chicago, Newark, and New York's LaGuardia and JFK airports.

4. Purchase trip insurance. Make sure to purchase trip insurance to protect your vacation investment in case of an unforeseen transportation problem, family illness, or other issue. When buying your insurance, however, it's important to make sure that your flights are wrapped into the coverage. Some vacationers buy insurance directly from their cruise line when purchasing their cruise and then obtain their own flights separately. When a problem arises with their flights, they can find that their trip insurance only covers the cruise. Make sure you understand what is covered by the trip insurance policy you're purchasing and read the fine print carefully. For best results, call the travel insurance company directly and ask questions over the phone to understand intricate coverage issues.

5. Choose your stateroom carefully. Choosing the right stateroom can make a huge difference in cruise enjoyment. Some cruise cabins are almost guaranteed to be noisy. Study your ship's deck plans before reserving any type of cabin. Look for a quiet room away from boisterous areas like elevators, lounges, atriums and children's program facilities. Thoroughly review the deck layouts above and below the cabin you're considering to see what's located over and under your room. Stay away from booking staterooms above or below nightclubs, theaters, bars with live music, crew work areas, self service laundries, sports venues, kitchens, and the main dining rooms and buffet areas. Some frequent cruise guests also shun staterooms right below the ship's pool to avoid the early morning sound of lounge chairs being arranged on deck.

6. Ask about special discounts. Some cruise lines, such as MSC Cruises and Carnival Cruise Line, provide extensive military discounts. On MSC Cruises, kids 11 and under also cruise free if they are sharing a stateroom with two adults. Other cruise discounts are often available such as senior discounts, past guest discounts, firefighter and EMT discounts, state or regional residency offers, and Interline fares. A good travel agent can help you find the applicable discounts. Some travel agencies, online sites and travel vendors like Costco may offer special deals as well.

7. Arrive at your embarkation port early. Winter storms and flight delays can cause havoc during the months of January and February. Plan to arrive at your departure port a day in advance to give yourself some cushion, just in case of bad weather or heavy traffic. It's also wise to get on the ship early to get settled and explore.







Related Articles
Editor's Picks Articles
Top Ten Articles
Previous Features
Site Map





Content copyright © 2023 by Nancy Schretter. All rights reserved.
This content was written by Nancy Schretter. If you wish to use this content in any manner, you need written permission. Contact Nancy Schretter for details.