7 Ways Not To Cheap Out On Your Cruise Vacation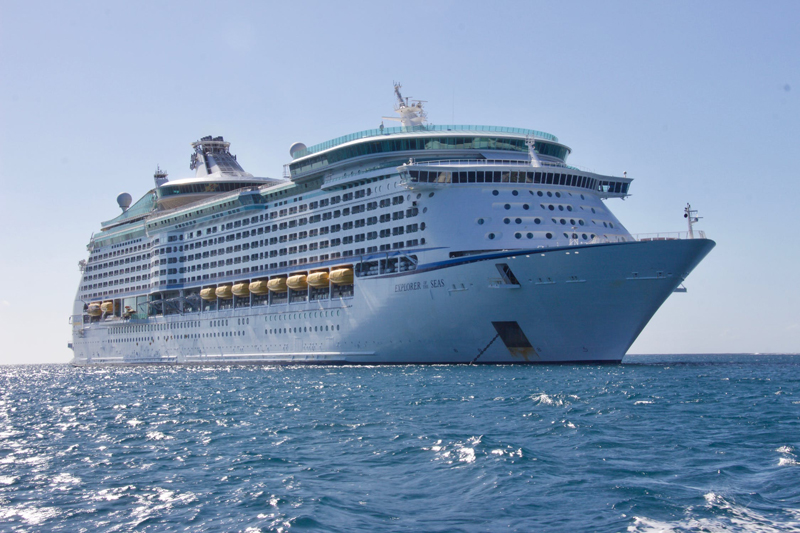 Many vacationers look for ways to cut costs on their trips. Cruises are generally an excellent vacation value and there are always additional ways to stay within your budget. There are some cost-cutting moves that could cause significant problems, hamper your vacation enjoyment or hurt others. Avoid these whenever possible.

Here are seven ways not to cheap out on your cruise vacation:

1. Choosing Your Ship Solely Based On Price. All cruise ships are not created equal, so don't purchase a cruise vacation solely based on price. It's important to understand the ship and its amenities, the types of vacationers it attracts, and the itinerary on which you'll be sailing. Some older ships have few of today's more desirable amenities such as specialty restaurants and exciting waterparks. Many vacationers also like to cruise with individuals that are somewhat like themselves. Certain cruise lines and ships tend to attract lots of families with children, while older guests gravitate towards others. Consider using a travel agent when booking your cruise. A good cruise travel agent understands the differences between cruise lines, specific ships and their amenities, as well as the various itineraries available.

2. Picking The Wrong Stateroom. Choosing a good stateroom can make a big difference in cruise enjoyment, so don't cheap out by selecting a problematic stateroom simply because it's less expensive. Some cruise cabins are almost guaranteed to be noisy. Thoroughly review the deck layouts above and below the cabin you're considering to see what's located over and under your room. Stay away from booking staterooms above or below nightclubs, theaters and show lounges, bars with live music, crew work areas, self service laundries, sports venues, children's program areas, elevators, kitchens, and the main dining rooms and buffet areas. Some frequent cruise guests also shun staterooms right below the ship's pool to avoid the early morning sound of lounge chairs being arranged on deck. If you decide to book a "guarantee" stateroom due to the cheaper price, be aware that you could end up with a cabin in one of the noisy areas mentioned above.

3. Booking Cheap Flights With Tight Connections. It's important to choose the right flights in order to avoid missing your ship. Direct flights can be more expensive, but that's not always the case. Use a good travel agent or book your flights immediately after you purchase your cruise for the best results. If connecting flights are mandatory for your cruise, make sure to allow plenty of time for connections. Sometimes flights with tight connections are significantly cheaper, so pay attention to this when booking. While a 40-50 minute connecting time between flights is often considered to be "legal" by airlines, it will give you little cushion if there's a weather or mechanical delay. Many cruise guests prefer to arrive at their home port the day before their cruise departs to avoid complications.

4. Taking Gratuities Off Your Bill. Pre-paid gratuities are generally part of the price of your cruise and cover tips for crew members who work hard to make your vacation as enjoyable as possible. These workers include those who take care of your stateroom, provide service in the ship's dining areas, and other guest staff. The average charge for gratuities averages about $12.95 per person per day on most cruise lines. Although this should not be a place to try to save money, there are often lines of passengers at Guest Services at the end of every cruise asking to take gratuities off their bills. Please remember that the ship's crew members work incredibly long hours every day of the week to give you a great vacation and do not take tips off your bill just to save money. If there's a problem with your service, talk to Guest Services early in your cruise to get the situation rectified.

5. Purchasing Shore Excursions From A Bad Vendor. Although it's convenient to purchase your shore excursions through your ship and eliminate that nagging concern about missing the boat, cruise line shore excursions are sometimes more expensive than those purchased independently. Cruise guests often save money by purchasing shore excursions independently. There are many great independent tour operators offering good shore excursions in ports of call, but it's important to check out their safety, timeliness track record and cancellation policies before booking. Some cruise passengers have had problems with poor tour operators in the past as well as those who do not provide refunds when cruise ships have to cancel ports of call due to weather. Websites and reviews on TripAdvisor and Cruise Critic can provide helpful insights.

6. Passing on Vacation Insurance. In most cases, vacation insurance can protect your financial investment against such things as having to cancel your cruise due to illness or a death in your immediate family, trip interruption due to illness, missing the ship due to airline delays, and other factors. It will also cover medical attention should you need it while you are away. Deciding to save money by declining trip insurance could cost you significantly if things go wrong. You should consider purchasing cruise insurance from a third party, since it allows you to wrap in your airfare if you purchased it independently. Read your policy carefully before purchasing and ask questions to make sure you are covered for all contingencies.

7. Choosing To Sail At The Wrong Time. Vacations are a great value only if they are enjoyed, so fully consider the aspects of cruising that are most important to you. While cruises can be significantly cheaper during hurricane season and other times of the year, it's wise to carefully consider the tradeoffs and weigh those against the money you're saving. Research the expected weather conditions at various times of the year in your ports of call and be aware of hurricane season. Other timing factors should also be considered. If you want to cruise when there are fewer children onboard, stay away from spring break periods, summer months and holiday seasons. If you're cruising with children, however, those can be the best times to sail.





Related Articles
Editor's Picks Articles
Top Ten Articles
Previous Features
Site Map





Content copyright © 2023 by Nancy Schretter. All rights reserved.
This content was written by Nancy Schretter. If you wish to use this content in any manner, you need written permission. Contact Nancy Schretter for details.